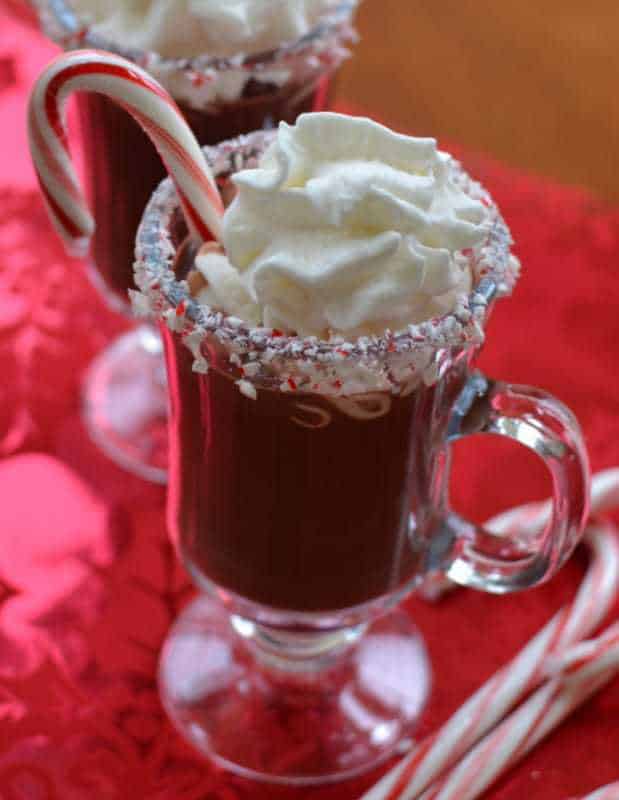 The chill is really starting to settle in here in the Midwest.  In fact there is a touch of snow in the forecast.  Not sure I am ready for that as I am glancing out back and there is the patio furniture. The hubby and I have not had a chance to move it into the garage.  I don't think there is any snow melt (aka salt) in the garage and unfortunately the empty flower pots are still out and so is one garden hose but it is not hooked to the house.   Oh my goodness I am getting tired just thinking about all the work that I need to do.  I think I will take a short break and have a cup of Quick Peppermint Hot Chocolate.  That yummy goodie will make things a lot better!!   Besides I will need the warm up for the chill ahead.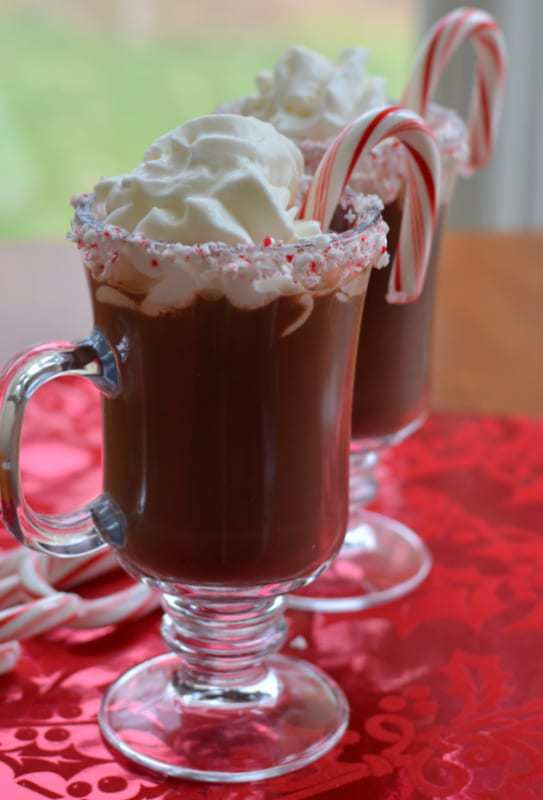 You can whip these beauties up in just a few minutes and the creamy deliciousness will wash all of your chills away.  This rich delicious hot chocolate is made with just a few ingredients and tastes sooooooooooooooooooooo much better than the instant kind.  You can dress them up with crushed peppermints and whipped cream.  Your family or friends will think the world of you and believe that you really went out of your way for this beauty!  Only you and I will know the secret!!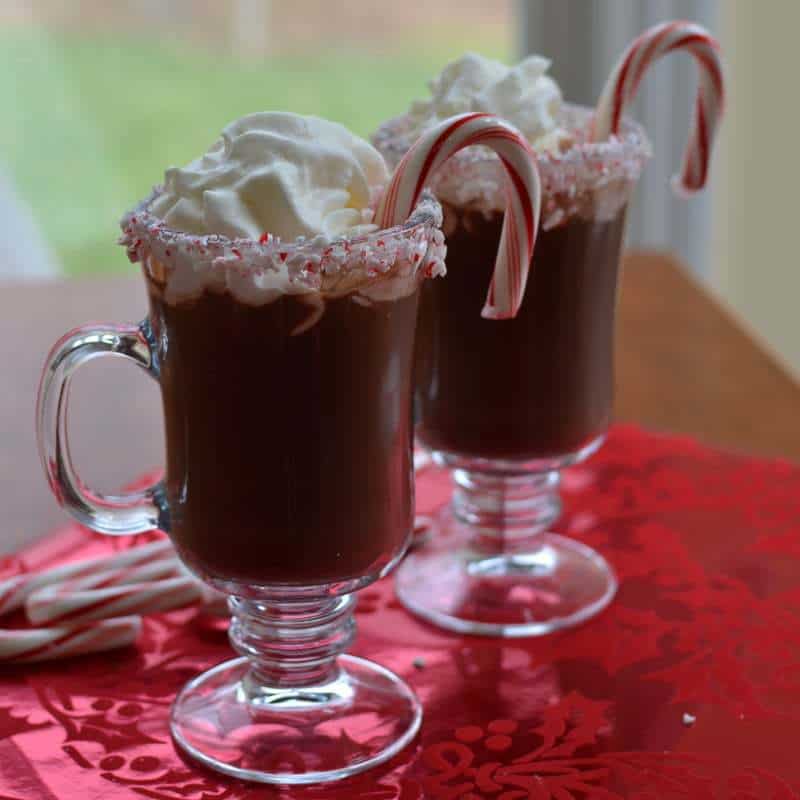 So if you have a chill in your bones and you love chocolate & peppermint than this Quick Peppermint Hot Chocolate is for you!!  Why are you still sitting there?  Hurry and get out the saucepan and the cocoa!!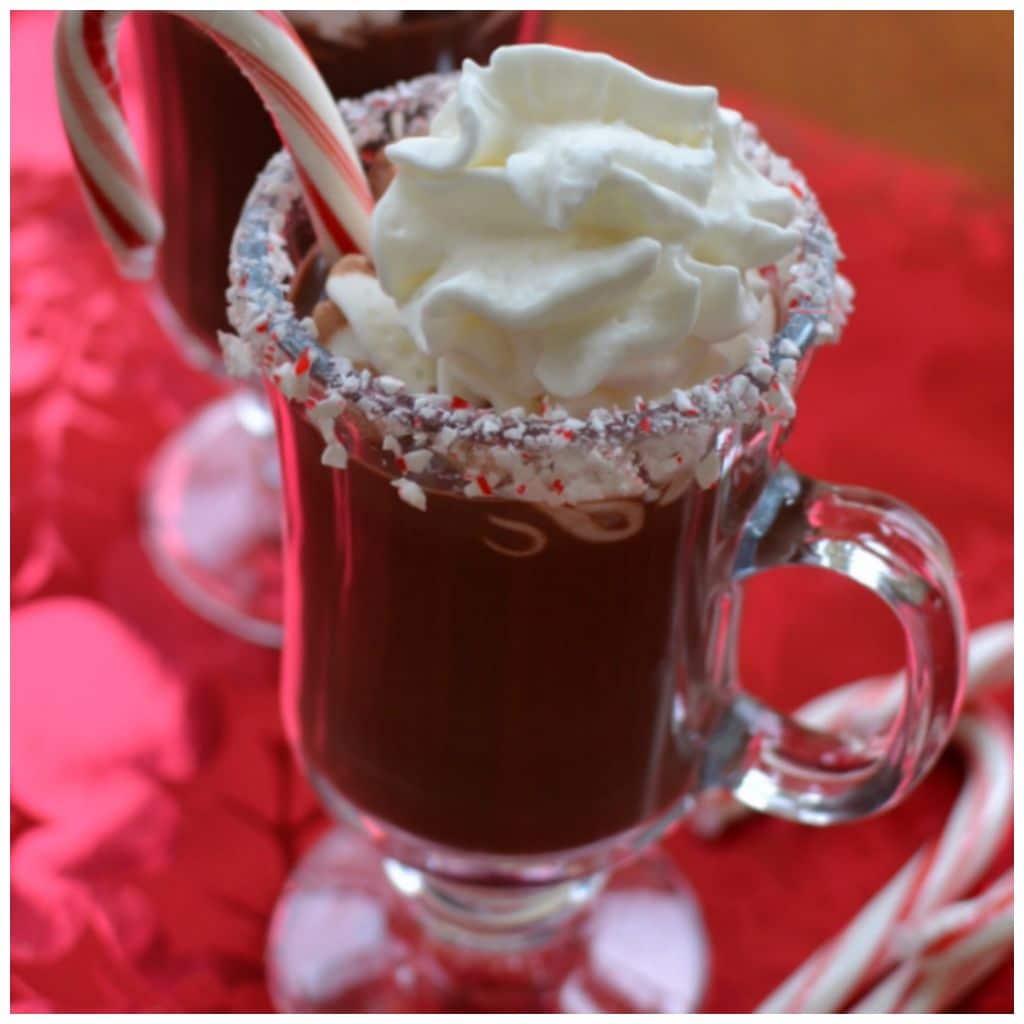 Print
Quick Peppermint Hot Chocolate
1 1/2 tablespoons crushed peppermint
1 teaspoon corn syrup
1/2 cup sugar
1/2 cup unsweetened cocoa powder
Pinch of salt
1/3 cup boilIng water
3 cups milk
3/4 cup half n half
1/4 teaspoon peppermint extract
Whipped cream
4 medium size candy canes
Instructions
Using a clean finger run the rim of each mug with a small amount of corn syrup. Place crushed peppermint on plate. Press rim of each glass into crushed peppermint.
In large saucepan combine sugar, cocoa and pinch of salt. Add boiling water. Turn heat on to low and bring to simmer; stirring constantly. Simmer for 2-3 minutes; stirring constantly. Add milk and half n half. Stir to combine and simmer until warm; stirring frequently.
Remove from heat and stir in mint extract, Split between 4 mugs and top with whipped cream. Use candy canes for stir sticks.
Other delicious chocolate recipes you will love!!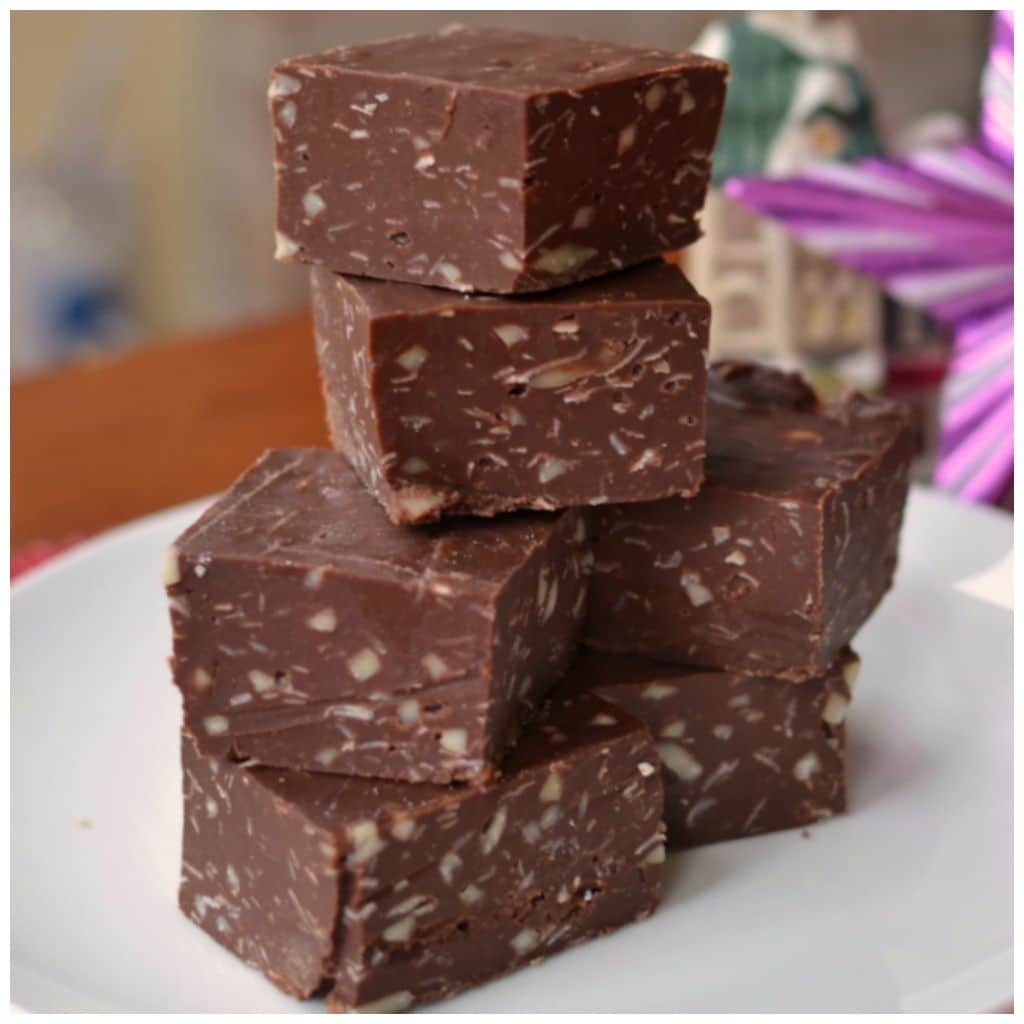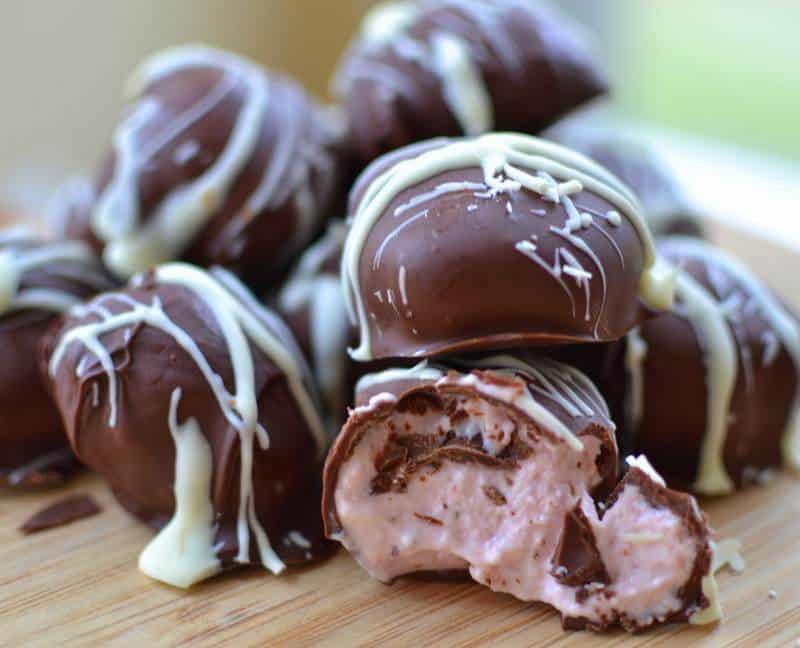 https://www.smalltownwoman.com/wp-content/uploads/2019/05/Beth-1.pdf