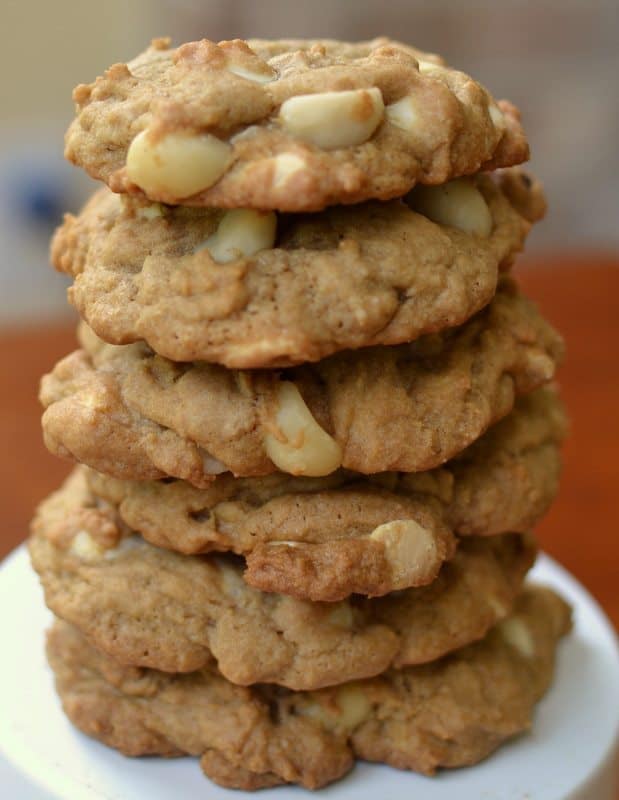 These White Chocolate Macadamia Nut Cookies are a cinch to make and are absolutely delectable! Now these are good thick cookies but they do not require extra refrigeration time. I do refrigerate the dough while the batches are cooking. I cook my batches one at a time so the oven heat flows around the cookie sheet. I love to use parchment paper. I do think that it helps bake the cookie evenly and creates a beautiful brown bottom.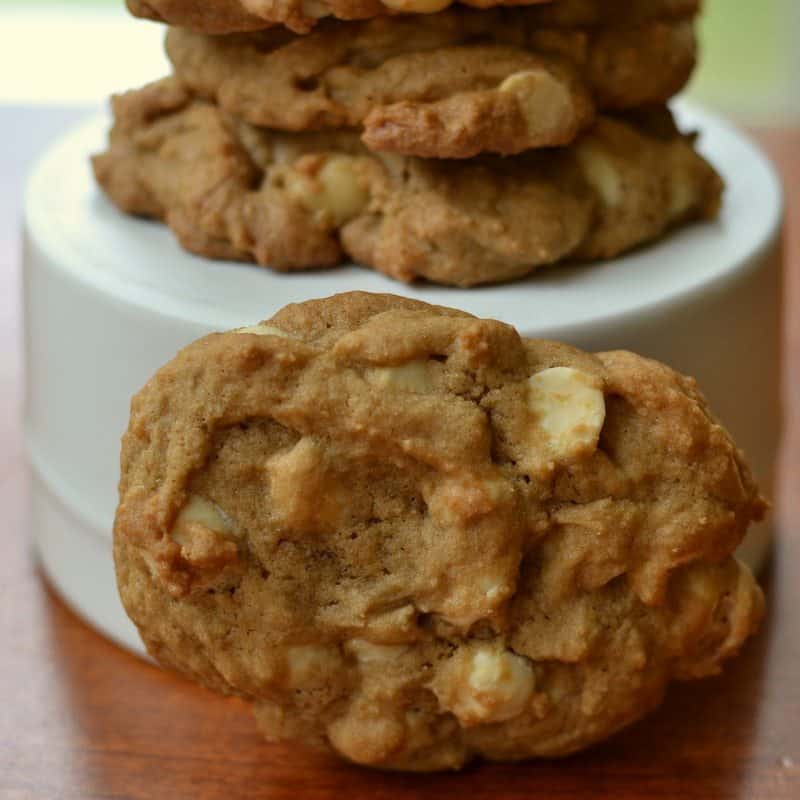 Hawaii and Florida grow macadamias on a small scale. The United States is the world's No. 2 producer of macadamias, topped by Australia where the nut originated. I love macadamia nuts! They add just the right crunch, natural salty flavor and contrast to this delightfully sweetened white chocolate cookie!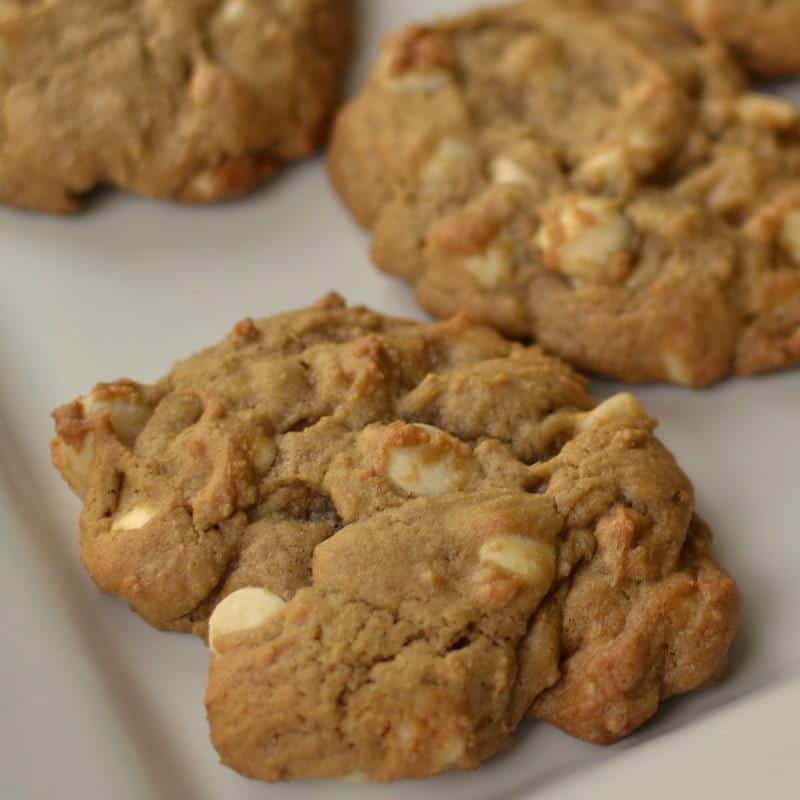 I hope that your family loves these beauties as much as we do!! Try them and see if you want to put them on your holiday baking list!
White Chocolate Macadamia Nut Cookies
2 1/4 cups flour
1 teaspoon baking soda
1/2 teaspoon salt
1/2 cup butter softened
1 1/4 cups brown sugar
1/4 cup white sugar
2 teaspoons vanilla
2 eggs
1 1/4 cups Ghirardelli classis white chips.
1 cup chopped macadamia nuts
Instructions
Preheat oven to 350 degrees.
Stir flour, baking soda and salt in medium bowl; set aside. In stand mixer on medium speed cream butter, brown sugar and sugar. Add vanilla and eggs, one at a time mixing just until incorporated.
Add dry mixture slowly to butter mixture. Scraping bowl several times. Stir in chips and nuts. Drop by rounded tablespoons on to parchment covered cookie sheets. Bake 14-15 minutes or until the tops are lightly browned.
Other delectable cookies you will love!!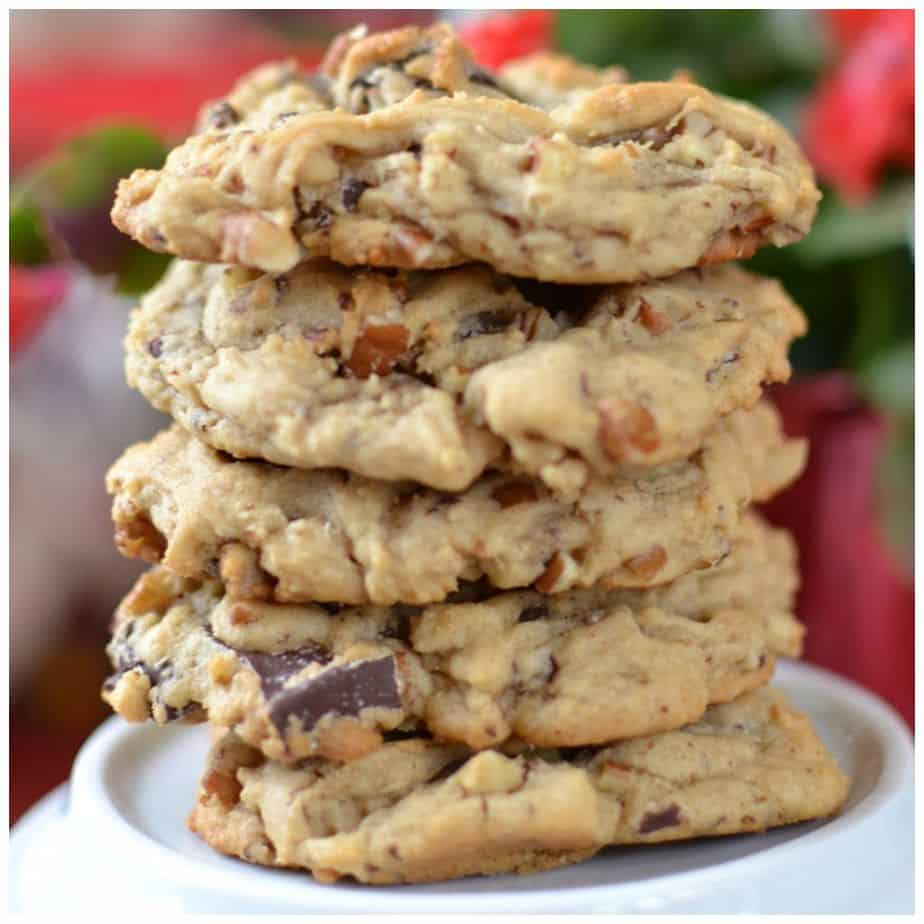 Thick Chocolate Chunk Pecan Cookies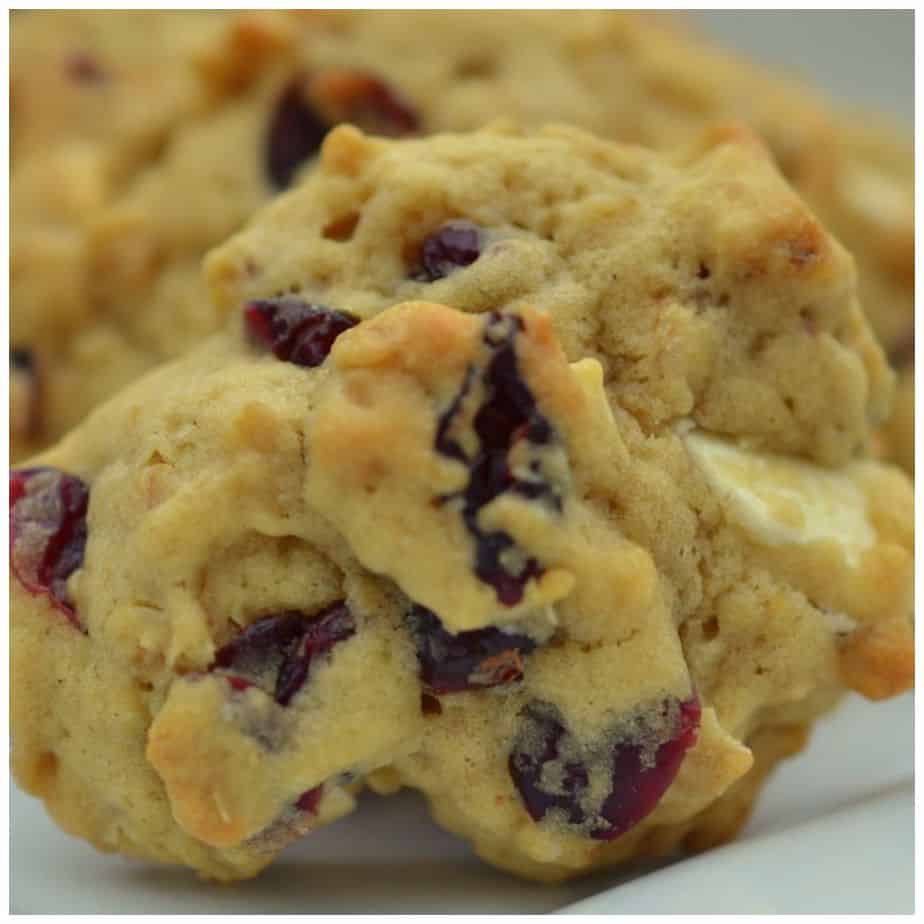 Cranberry Oatmeal White Chocolate Chunk Cookies
https://www.smalltownwoman.com/wp-content/uploads/2019/05/Beth-1.pdf