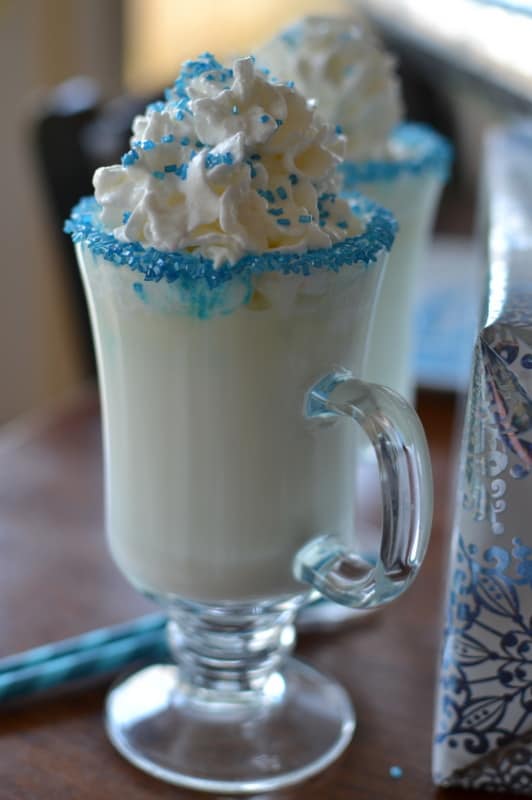 This is the time of the year for all things festive, fun and chocolaty! Has old man winter entered your neck of the woods? Is Jack Frost nipping at your nose? He seems to be coming in fast and furious here. Hubby told me that our favorite weather man has predicted a white Christmas. This amazing Winter Wonderland White Hot Chocolate is just what you need to take the chill off. This six ingredient hot chocolate comes together in about five minutes! It is only three ingredients if you forgo all the fluff but I like it. The pretties make it look so festive and fun. You want to kick it up a notch for the adults add a little bit of vanilla schnapps.
Have you tried any of my other fun winter and fall beverages? Irish Cream Chocolate Coffee, Quick Peppermint Hot Chocolate, Hot Lemon Orange Toddy are all delicious and they will warm you right down to your bones.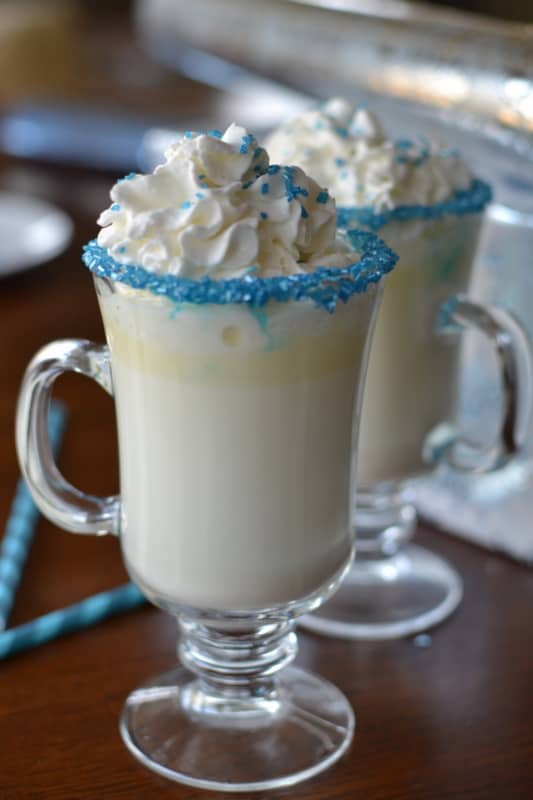 Are you doing any entertaining this holiday season? These would be the perfect treat to greet your guests with when they arrive at your party. Are you having a large party? Prepare it and place it in a crock pot on low and have already prepared mugs, matching straws, sprinkles and of course whipped cream. You can purchase those cool wraps for the whipped cream cans. Keep an extra can of whipped cream or two in the fridge and switch them out every thirty minutes or so.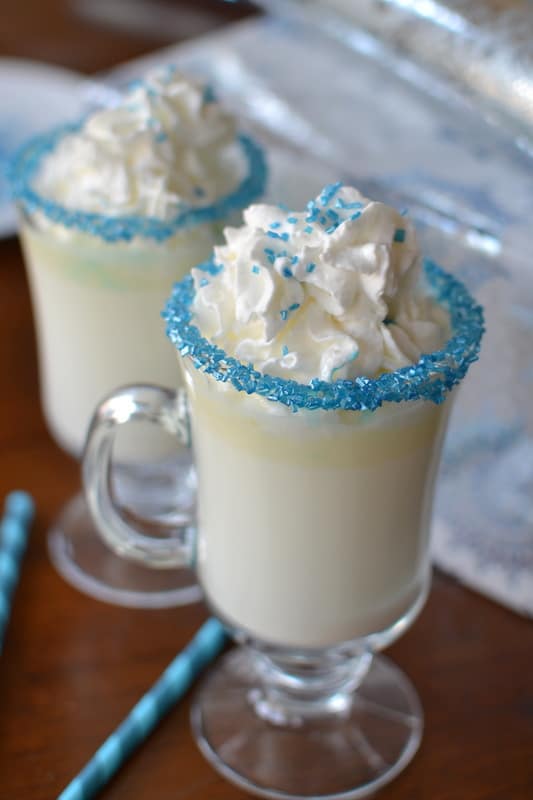 This fun and festive Winter Wonderland White Hot Chocolate is perfect for family movie or game night. Think how wonderful these would taste after a day of playing in the snow. Of course I think anytime is a great time to indulge in hot chocolate. What do you think?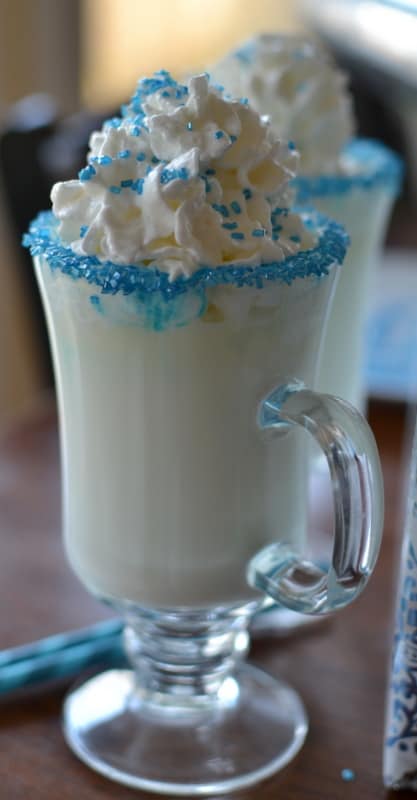 Winter Wonderland White Hot Chocolate
Ingredients
1 cup half n half
3 cups 2% milk
1 1/3 cups white chocolate chips
Whipped cream
Blue Sprinkles
Corn Syrup
Instructions
In a saucepan over low heat add half n half, milk and white chocolate chips. Whisk frequently and do NOT allow to boil. Continue whisking until the chocolate is melted and the mixture is hot.
Pour some sprinkles on small shallow plate. Rim mugs with a fingertip of corn syrup. Dip rims in sprinkles and twist to coat.
Fill mugs with hot chocolate, top with whipped cream and sprinkles.
https://www.smalltownwoman.com/winter-wonderland-white-hot-chocolate/
Other festive fun food you will love!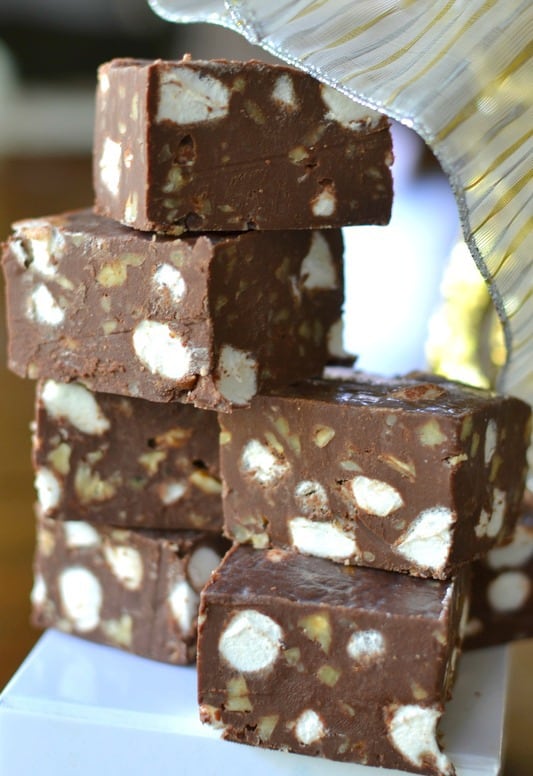 Five Minute Heavenly Hash Fudge