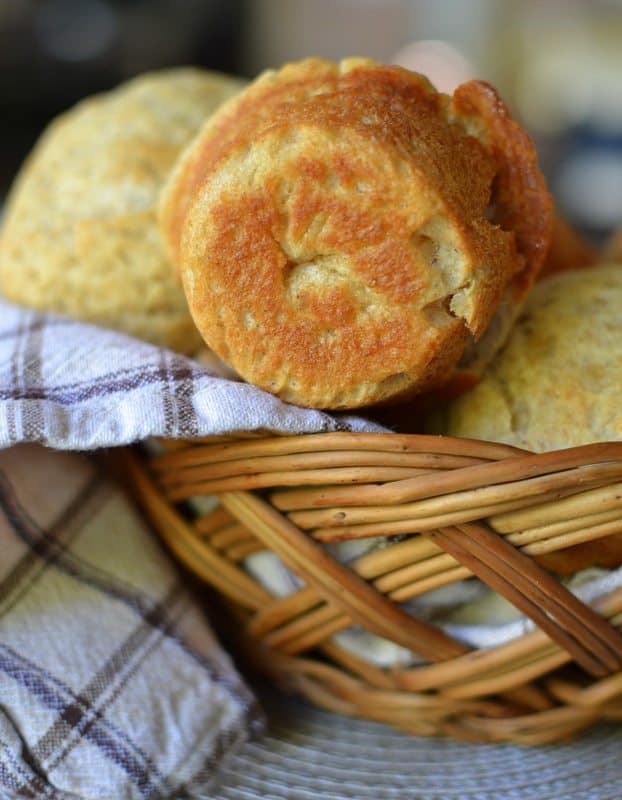 Do you love the smell and taste of fresh dinner rolls without all the work? I am betting dollars to doughnuts that you answered that with a resounding yes.  These gorgeous Easy Sweet Maple Dinner Rolls require no kneading and the mixing time on them is only about five minutes.  They have sweet maple syrup in them and are topped with a butter/maple syrup before they are baked.  They stay fresh for days and are perfect with so many meals.  Some of my favorites meals to serve them with are Easy Pan Fried Chicken and Cream Gravy, Crock Pot Beef Stew for Two and Crock Pot Chuck Roast and Vegetables.  They make the perfect accompaniment for almost any meal including but not limited to dinner.  They would be perfect with an omelette or eggs over easy and bacon!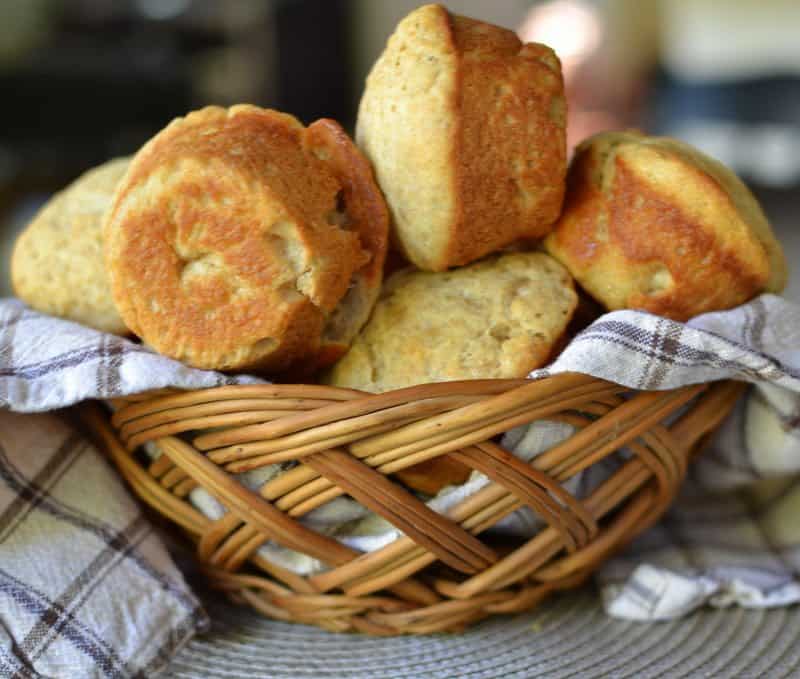 Are you a carb nut like me? I may be more of one than I want to be.  I love french toast, pancakes, potatoes, pasta, mac n cheese, and a big crusty loaf french bread!!  These Easy Sweet Maple Dinner Rolls will happily fill your carb cravings!  They are perfect with gravy, jam, a pat of butter or just plain.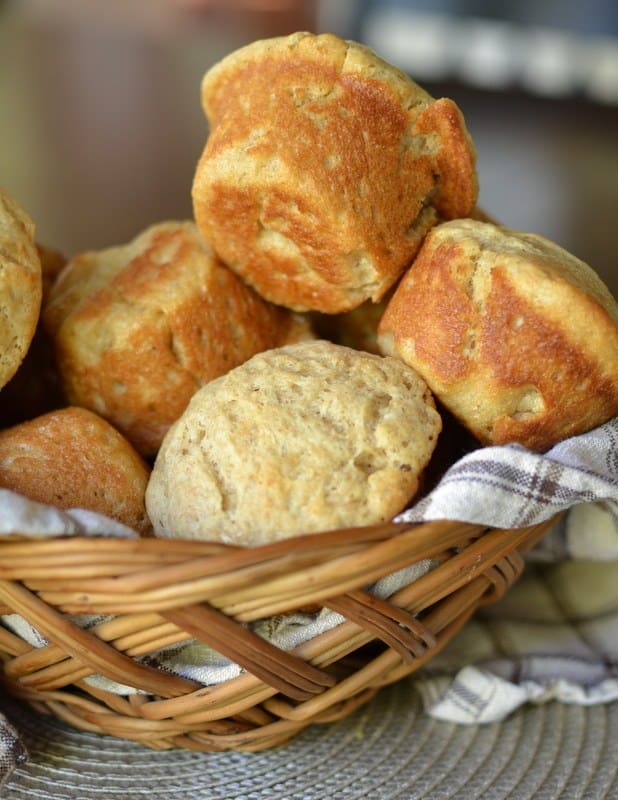 My son got home from camp today. You would think that they did not feed him there (even though I know better).  He ate a huge bowl of Alfredo pasta, three of these rolls and two big glasses of milk. Moral of the story is make a batch of these Easy Sweet Maple Dinner Rolls and feed your hungry family something they will love!!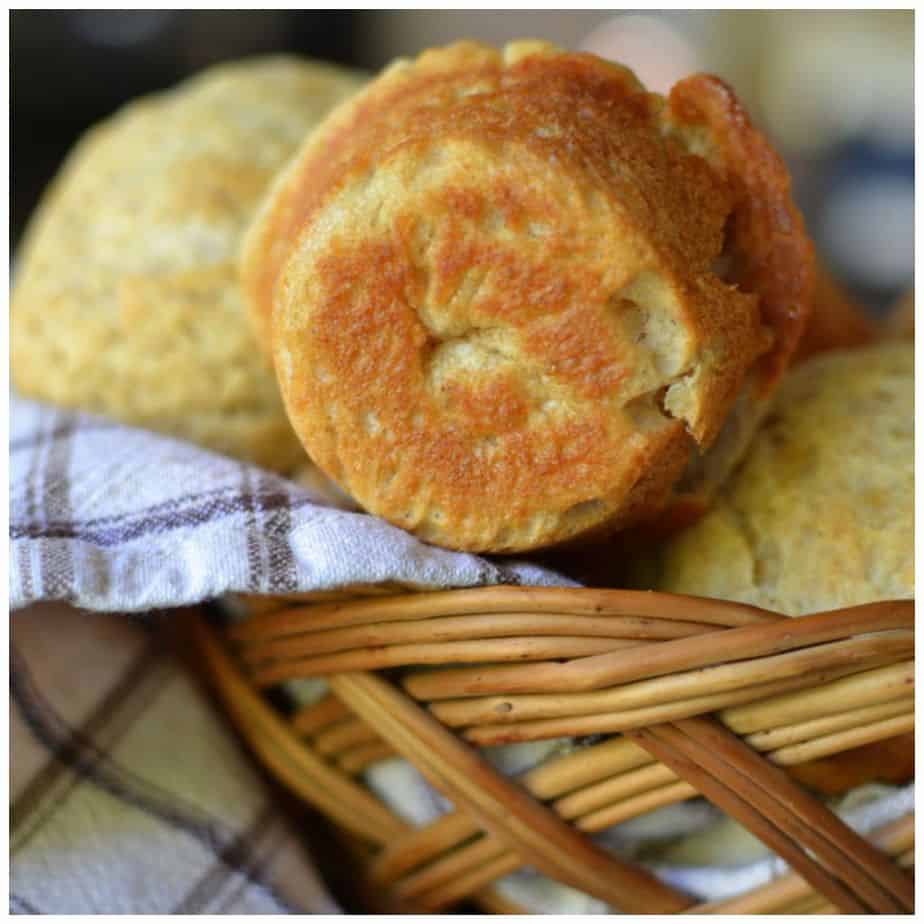 Print
Easy Sweet Maple Dinner Rolls
3 tablespoons butter melted (reserve 1 tablespoon)
4 tablespoons pure maple syrup (reserve 1 tablespoon)
1 cup hot water
1 (.25 ounce) package active dry yeast
1 large egg
1 cup whole wheat flour
1 1/4 cups all purpose flour
Instructions
In large bowl combine 2 tablespoons butter, 3 tablespoons maple syrup and hot water. After mixture has cooled to lukewarm add yeast and stir to dissolve. Mix in egg, whole wheat flour and all purpose flour. Cover with lightweight towel and allow to double in size; approximately 45-60 minutes.
Spray standard size cupcake pan with nonstick baking spray. Punch down the dough and using a greased ice cream scoop divide dough into pan. Cover with plastic wrap that has been sprayed with nonstick baking spray and allow to double in size; approximately 30-40 minutes.
Combine 1 tablespoon melted butter with 1 tablespoon maple syrup. Brush over the tops of the rolls. Bake at 425 degrees for 11-13 minutes. Cool for ten minutes before removing from the pan.
https://www.smalltownwoman.com/wp-content/uploads/2019/05/Beth-1.pdf