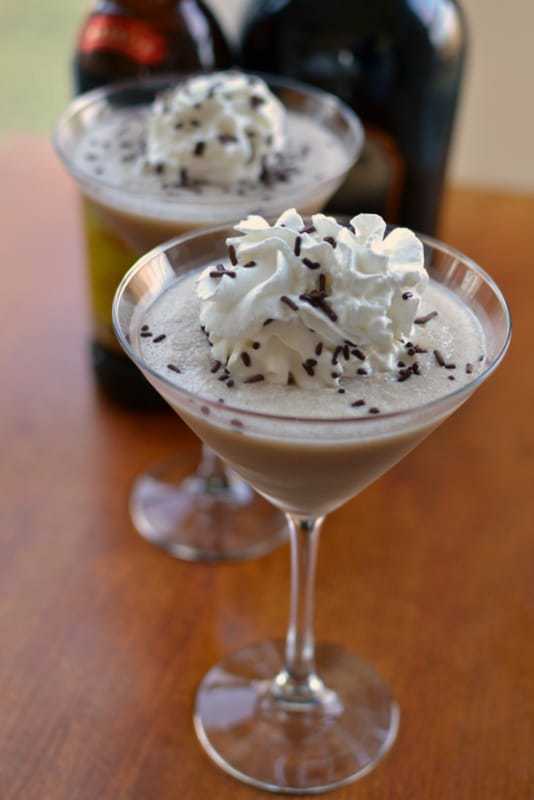 Here in Missouri the dull-drums of winter can really start to get to you!! Around the first of February I start moving my recipes a little more towards spring and summer in a somewhat desperate attempt to wish the warmer seasons in early. It just looks so dark and dreary with all the leaves off the deciduous trees and even the grass goes dormant this time of year. Well this winter has been particularly cold. This is the coldest winter in three decades so I am starting my annual wishing a couple of weeks early. I know that is futile since winter will continue at least for six more weeks but it makes me happy so I continue this annual nonsense year after year. These Five Minute Frozen Mudslide Cocktails will help chase away the winter blues.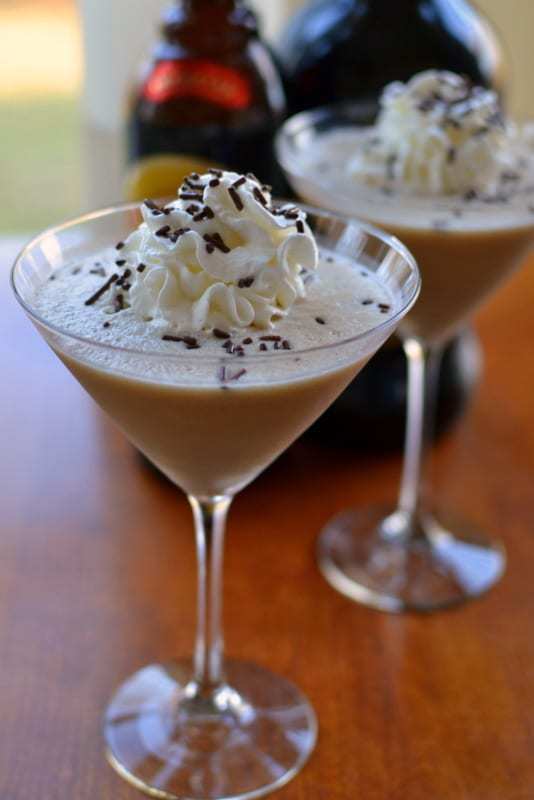 MY LATEST VIDEOS
Have you tried any of my other marvelous cocktails? Pineapple Cherry Crush Cocktail, Raspberry Margaritas and Easy Frosty Strawberry Mimosas are a few of my absolute favorites. These Hawaiian Mimosas from Crazy for Crust is a fellow food blogger favorite.
With a handful of ingredients and five minutes these delicious Five Minute Frozen Mudslide Cocktails can be all yours! Actually it is probably closer to three minutes making them the perfect cocktail for entertaining and game day. There are also several off brand name Irish Creams that are just as good as the brand names. Costco puts out a delicious bottle of Irish Cream.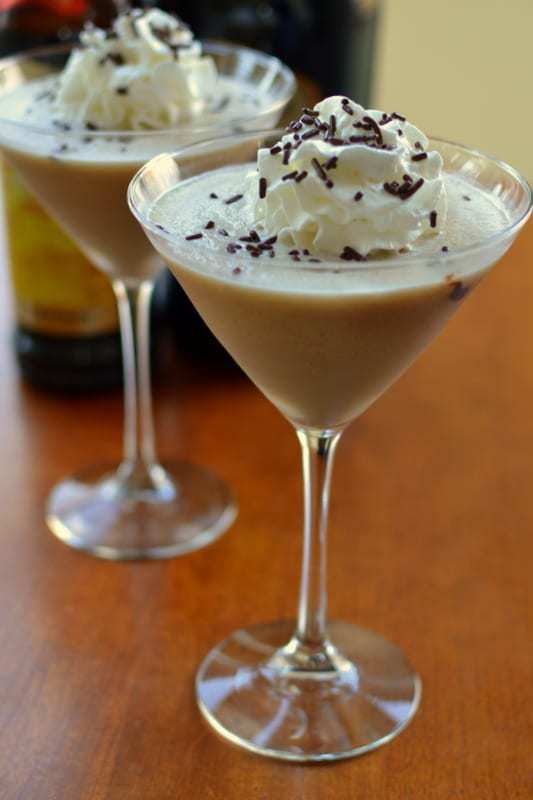 So if you are hunkering for an amazing cocktail for your next friend and family get together or if you just want to relax and wish spring in a little early than these Five Minute Frozen Mudslide Cocktails are for you!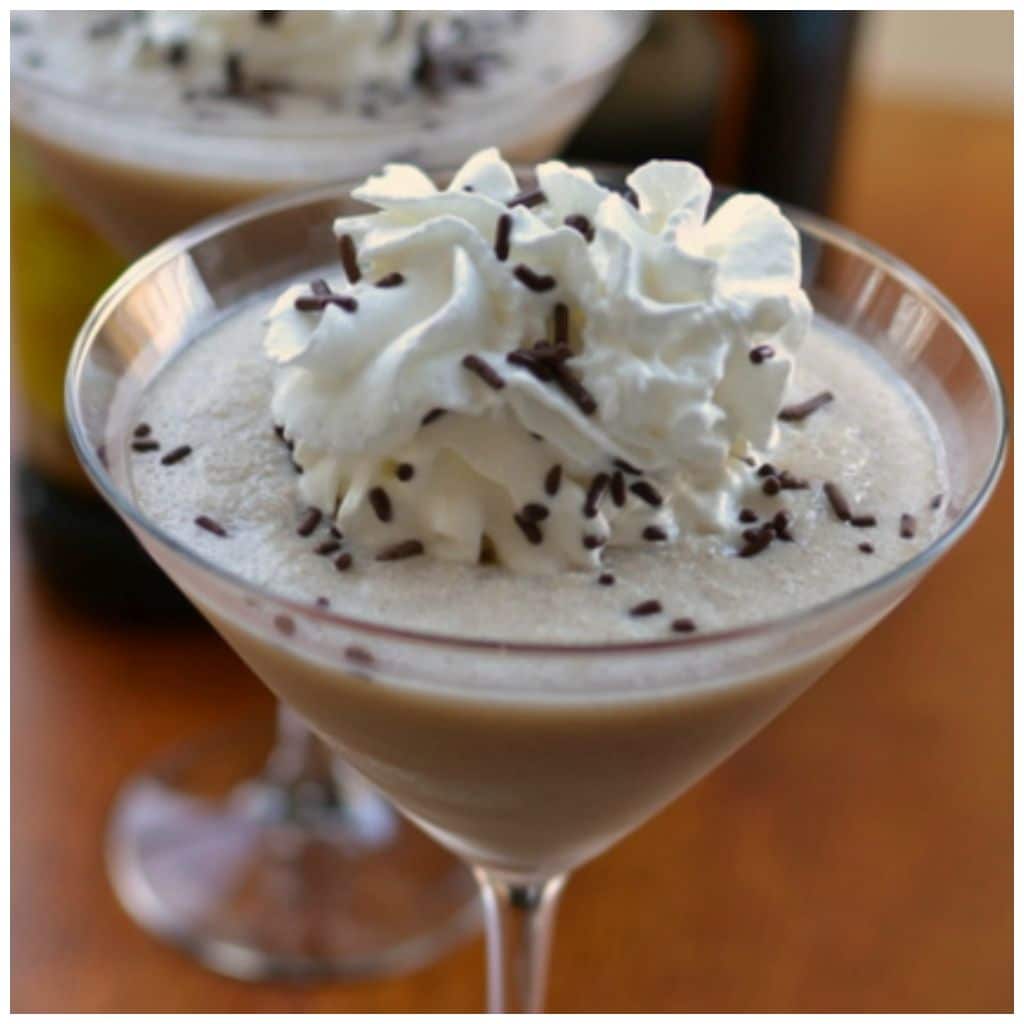 Five Minute Frozen Mudslide Cocktails
Ingredients
3 1/2 cups crushed ice
2 jiggers (1.5 ounce jigger) of vodka
2 jiggers (1.5 ounce jigger) of Irish Cream
2 jiggers (1.5 ounce jigger) of Kahlua
Whipped cream
Chocolate sprinkles or chocolate shavings
Instructions
In large bender mix ice vodka, Irish Cream and Kahlua. Pour in glass and top with whipped cream and chocolate sprinkles.
Other delicious cocktails you will love!