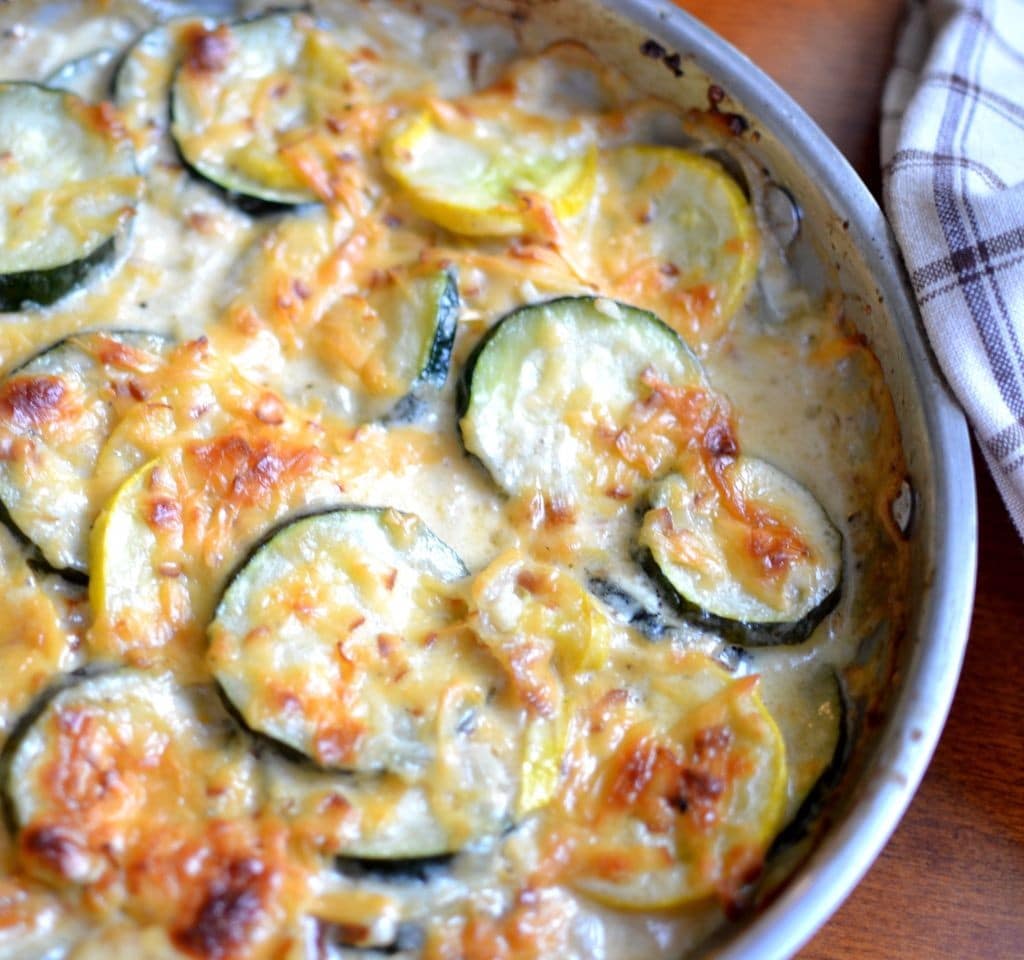 This recipe will bring out a passion for zucchini and squash that you never knew you had!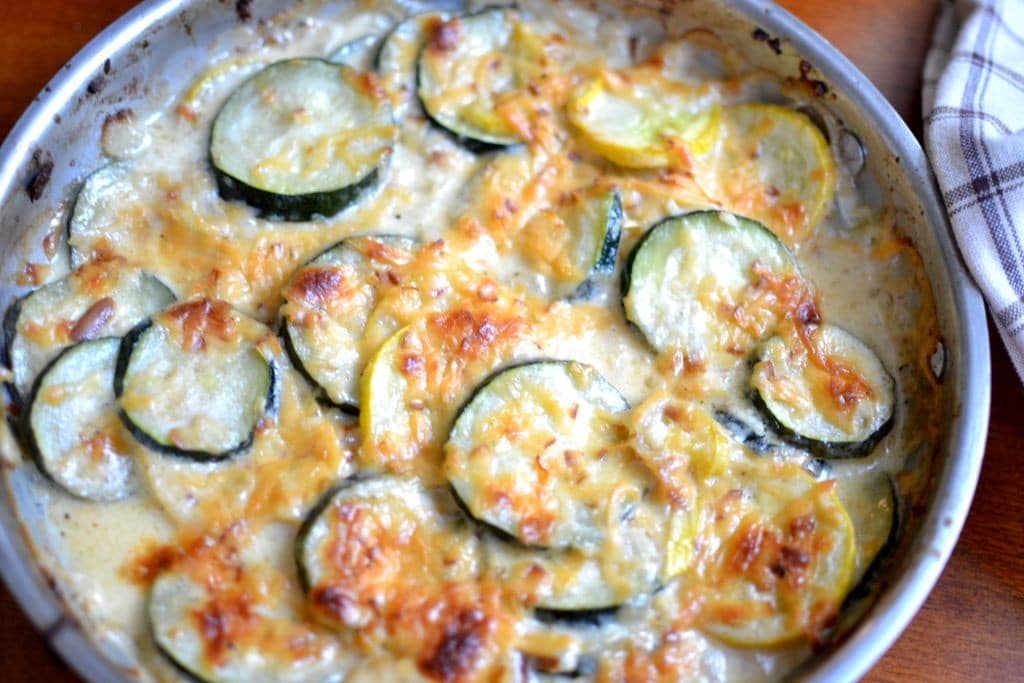 It is amazing what happens to a veggie after you bake in a bath of cream and cheese. Oh yeah don't forget to give credit to the garlic!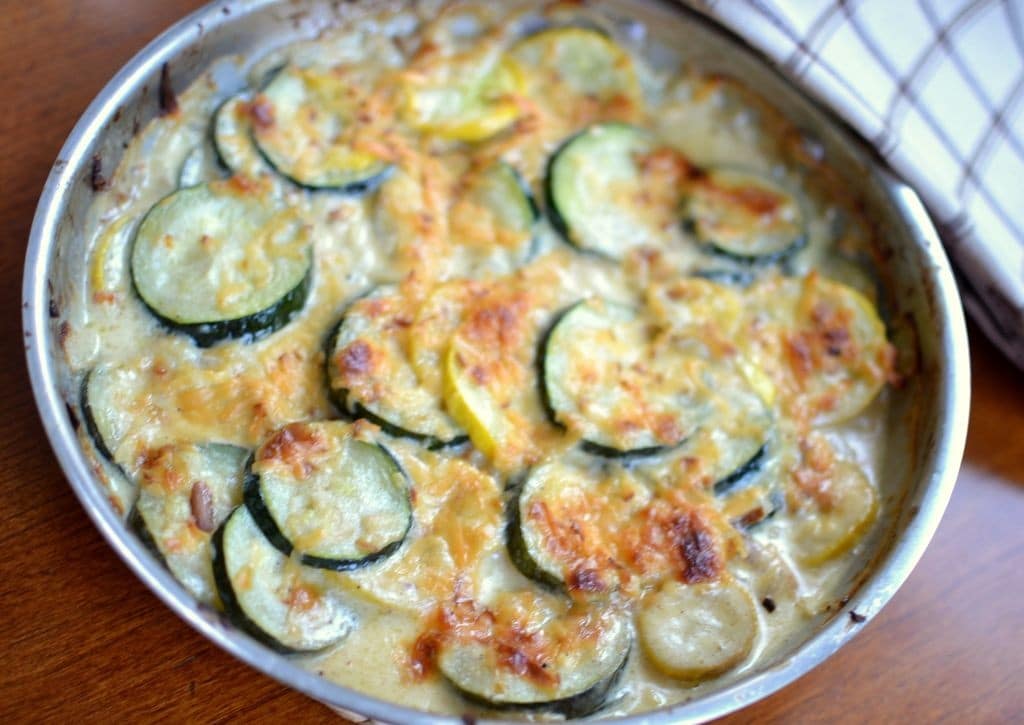 As if that isn't enough there is a blanket of smoked gouda on the top to create the most delectable squash dish ever!
Zucchini & Yellow Squash Au Gratin
2015-09-07 09:59:11
Ingredients
2 tablespoons butter
1/2 onion thinly sliced
1 zucchini sliced in rounds 1/8 to 1/4 inch thick
1 yellow squash sliced in rounds 1/8 to 1/4 inch thick
2 large cloves garlic minced
1/2 cup heavy cream
1/4 cup parmesan
1 cup shredded smoked gouda
Instructions
Preheat oven to 450 degrees
Melt butter in oven proof skillet over medium heat. Add onion and cook until the edges start to brown approximately 8 minutes. Add garlic and cook for additional 1 minute. Add cream and simmer until bubbly and starting to thicken. Slowly stir in parmesan. Add zucchini and yellow squash and cook an additional 5-6 minutes.
Sprinkle with smoked gouda and bake in the oven for 15-20 minutes or until cheese is golden brown.
Small Town Woman https://www.smalltownwoman.com/