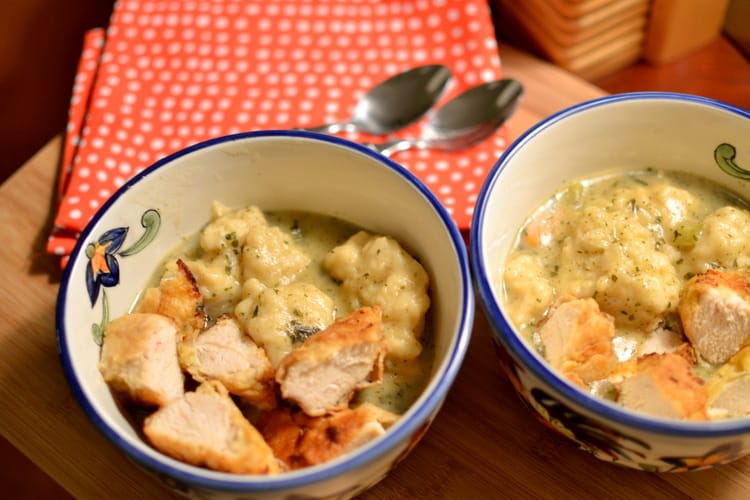 Chicken & dumplings are the ultimate comfort food and sometimes life just calls for that! This is one of my families favorite meals. This is my absolute favorite Chicken & Dumplings recipe with the chicken pan fried on the side for extra flavor. Don't add the chicken till you are ready to serve. It takes Chicken & Dumplings to an all new high.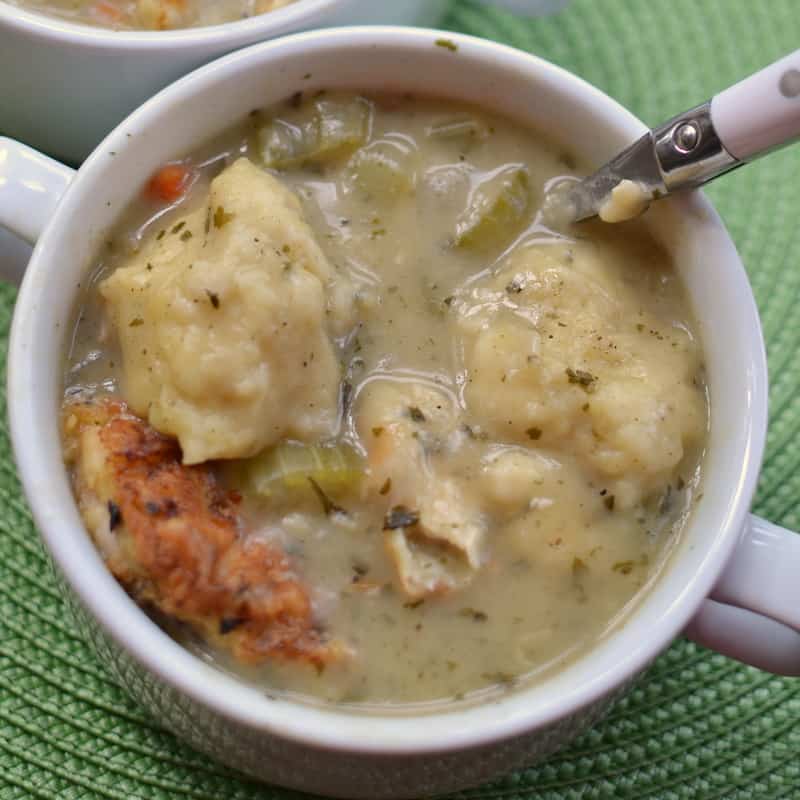 Have you tried any of my other chicken recipes? 30 Minute Chicken Noodle Soup, Easy Pan Fried Chicken and Cream Gravy and Easy Creamy Chicken Mushroom Asparagus Skillet are just a few of my favorites. Chicken is just so versatile, inexpensive and easy to cook with.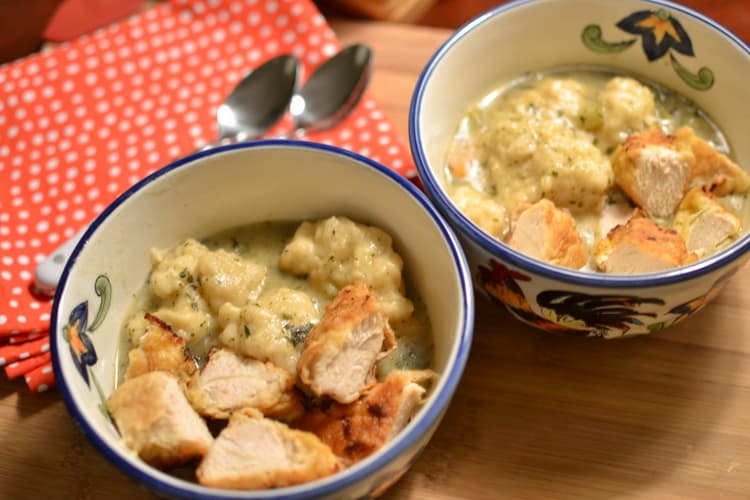 Succulent chicken and sweet tender dumpling have a way of washing away all that stress. Doesn't that just look so wonderful. So stop arguing with the kids about homework. Put the dog outside and make yourself a treat! You deserve it.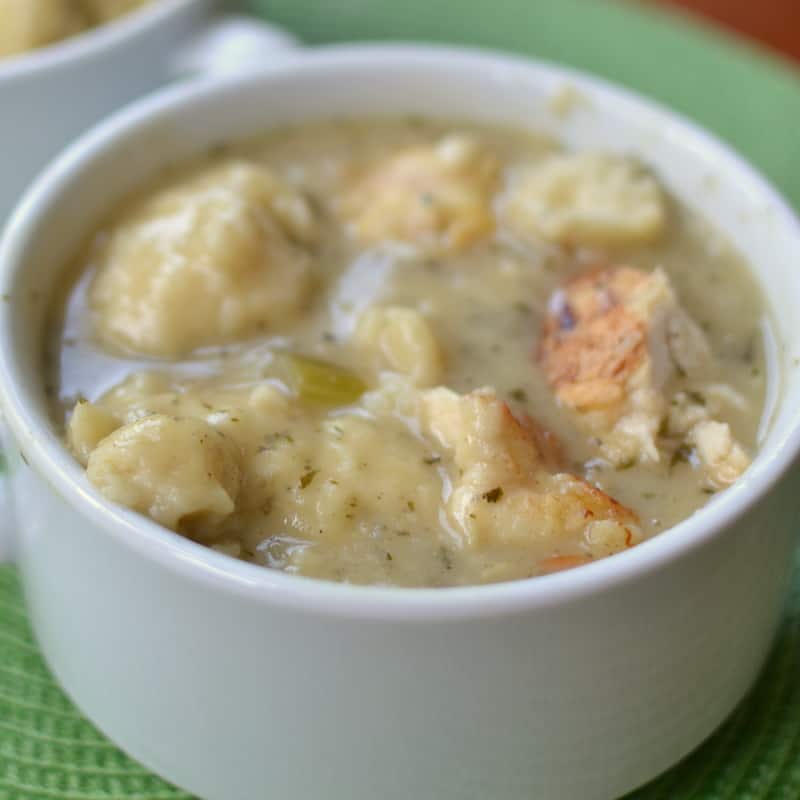 Happy eating my friends!
Chicken & Dumplings
2014-09-09 20:02:28
Ingredients
1 small onion finely diced
2 stalks celery sliced
2 large carrots sliced in rounds
5 cups low sodium chicken broth
3 tablespoons butter melted
3 tablespoons flour
Olive oil
2 large chicken breasts sliced into 6 tenders
1/2 cup flour
Salt & Pepper
1 egg
2 tablespoons milk
1 tablespoon parsley
1/2 teaspoon onion powder
1/2 teaspoon poultry seasoning
Dumplings
1 cup flour
2 teaspoons baking powder
1 teaspoon white sugar
1/2 teaspoon salt
2 tablespoons butter
1/2 cup milk
Instructions
Heat 2 tablespoons olive oil in large skillet over medium heat. Saute veggies until onions start to brown on edges; approximately 3-4 minutes. Add the parsley, onion powder and poultry seasoning. Remove from heat.
Heat 5 cups low sodium chicken broth in large saucepan. Add veggies and cook for an additional 10-15 minutes.
Combine the 3 tablespoons melted butter and 3 tablespoons flour to make roux. Add the roux to the broth mixture 1 tablespoon at a time and stirring well with whisk. The broth should start to thicken fairly quickly.
Salt & pepper both sides of the chicken. Mix egg and milk in shallow bowl. Dip each piece of chicken in the egg mixture then in the flour. Repeat back in the egg mixture and then in flour. Heat 1 tablespoon olive oil & 1 tablespoon butter in skillet and brown all sides of the chicken. Remove from heat and place in oven on warm.
For dumplings mix flour, baking powder, sugar and salt. Cut in butter with pastry cutter. When crumbly add milk and stir just until combined. Drop by small spoonfuls into simmering stew. Cover and cook for 15 minutes without removing the lid.
Slice chicken and serve right in the bowl next to the dumpling stew.
Small Town Woman https://www.smalltownwoman.com/