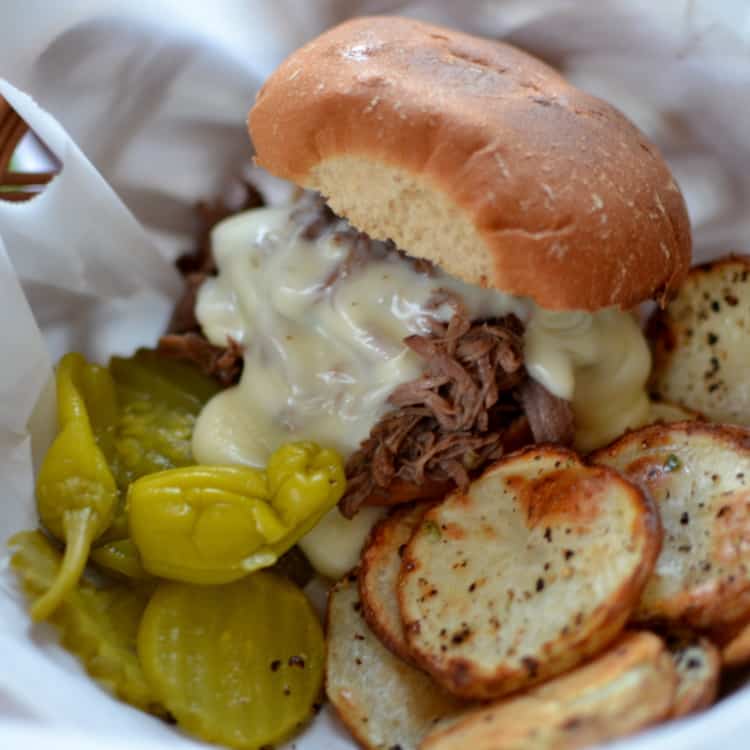 If you have never tried any of my recipes you must try this one. It is so easy and so delicious. Crock-pot cocking is so convenient. You dump it all in the pot, turn it on, go do your thing, come back and presto you have the most delicious smells and fantastic flavors that you could ever hope for.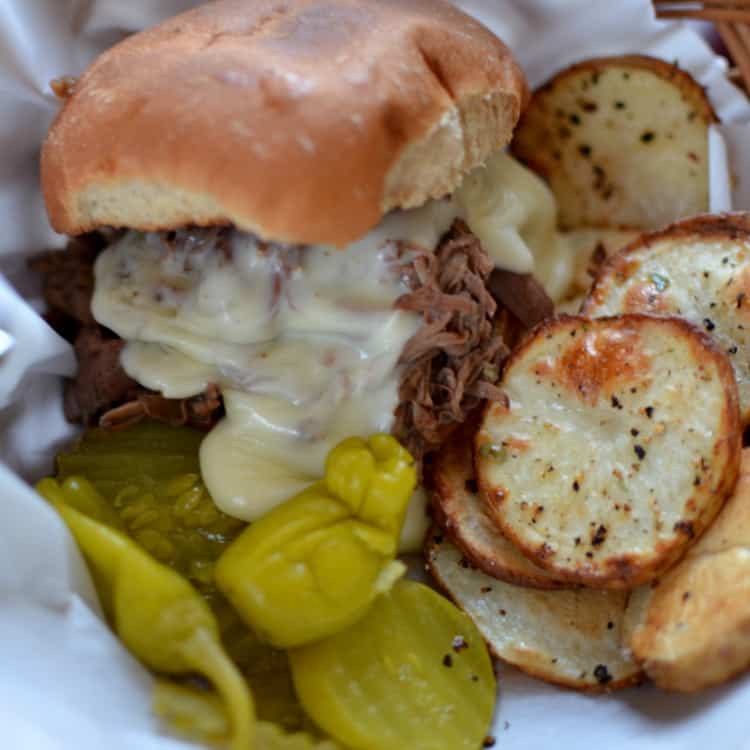 Just remember to turn it on. A couple of years ago I had loaded my crock (no pun intended) and left to go to work. When I came home all I had was a cold crock because yours truly had forgotten to turn it on. I was so bummed!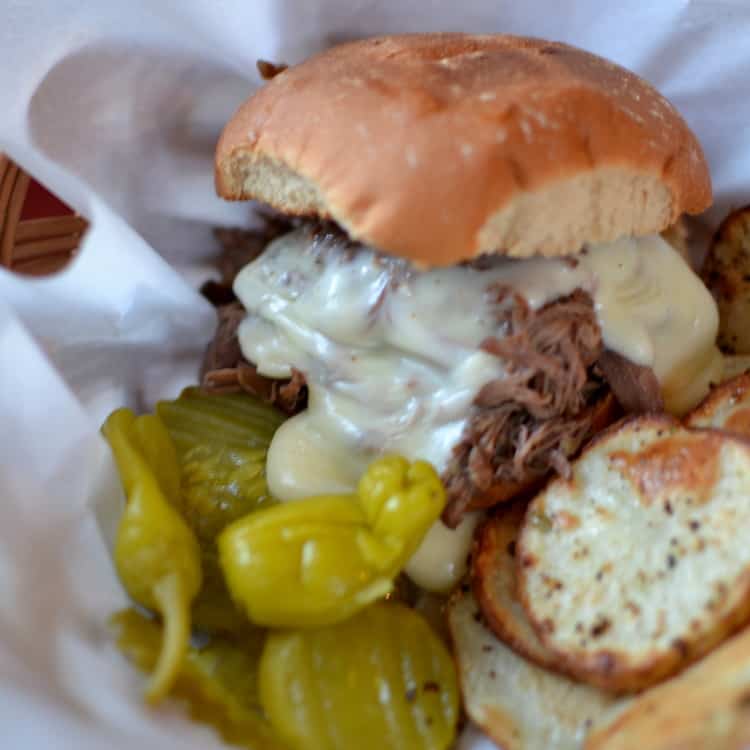 A cold meatloaf sandwich is just not the same!! Happy crocking! You will love it!
Print
Crock Pot Italian Beef
Scale
Ingredients
1 2-3 lb chuck roast (keep in mind it must fit in your crock pot)
1 can Campbells french onion soup
1 can low sodium beef broth
1/2 jar of whole peppercinis with liquid (about 15)
1 teaspoon dried basil
1 teaspoon dried oregano
Provel or provolone cheese
French bread, rolls, or buns.
Instructions
Place chuck roast in bottom of crock. Add broth, soup, peppercinis with liquid, basil and oregano. Cook on high for 5 hours or low for 9 hours. It should be falling apart when done. Remove peperoncinis and cut off stems. Slice peperoncinis and set aside. Shred beef discarding any fat. Add peperoncinis and beef back to crock pot. Toast buns, add cheese and place the beef mixture with a little juice on the buns. The beef should be hot enough to melt the cheese.
Notes
You can melt the cheese in a small dish in the microwave and pour on top of the sandwich.
https://www.smalltownwoman.com/wp-content/uploads/2019/05/Beth-1.pdf