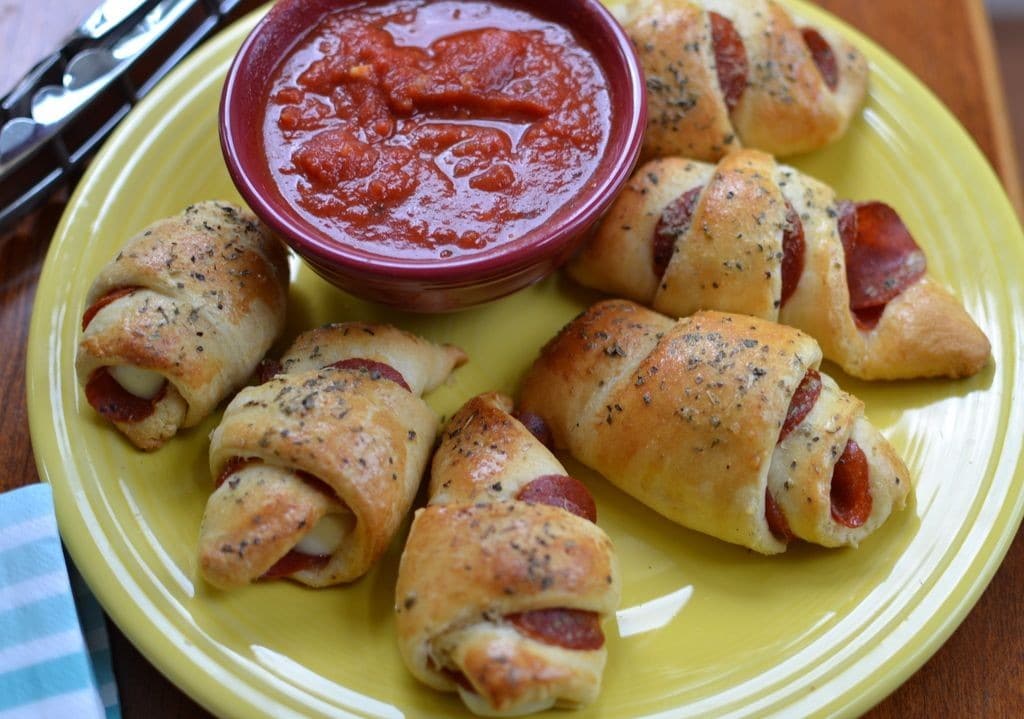 These are super easy and kid friendly! They can be put together and in the oven in literally five minutes!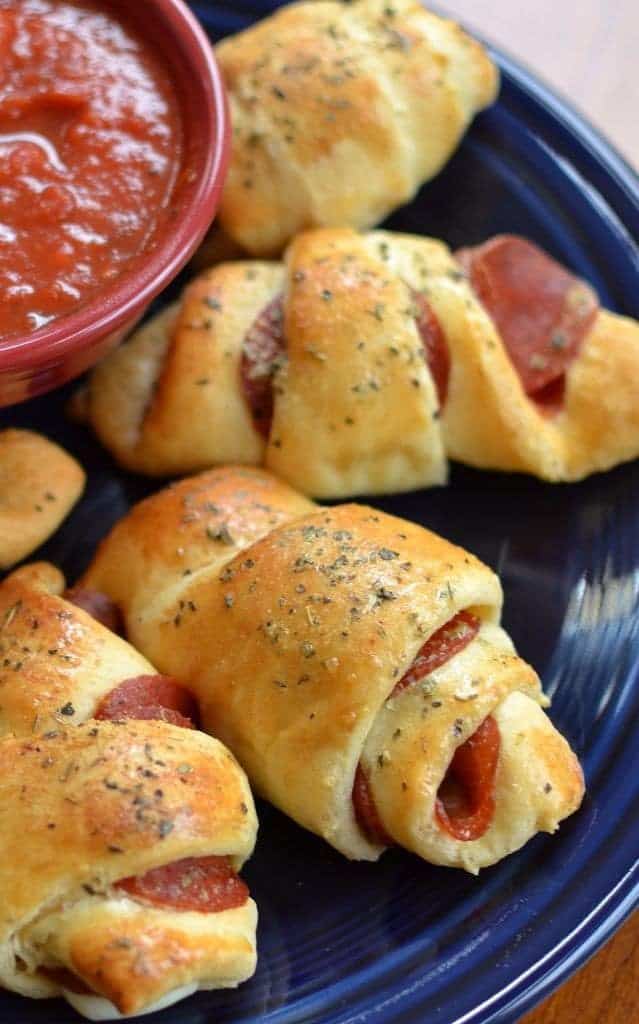 There are seven ingredients and most of us have the spices right in our pantry!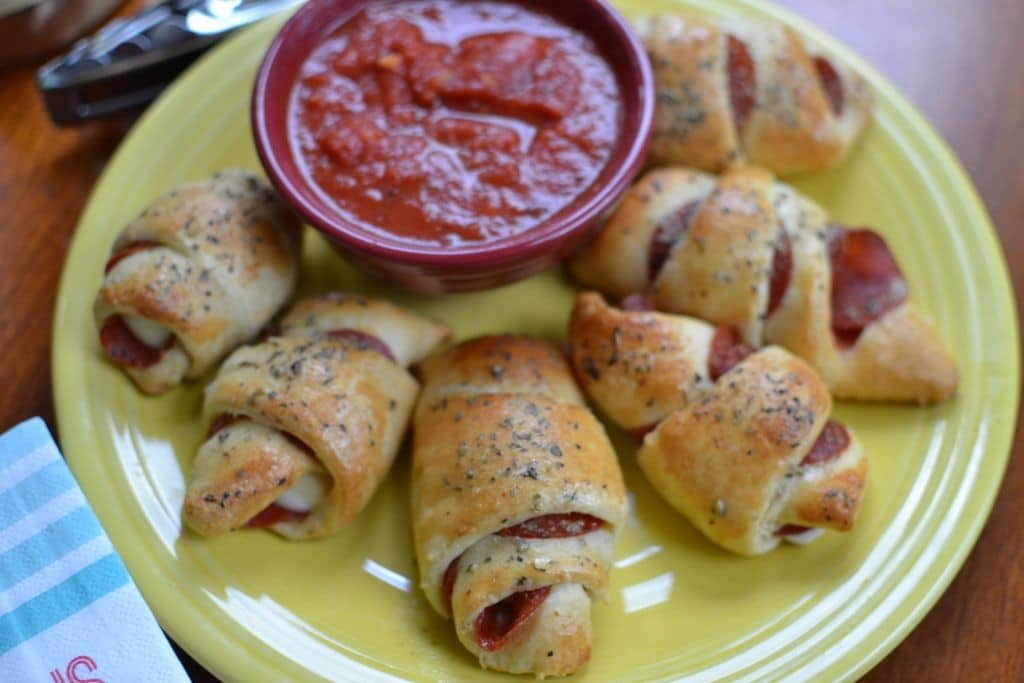 If you have twenty minutes and a handful of ingredients you can shower love on your hubby and kids. Perhaps the love will come right back to you tenfold. Enjoy my awesome friends!
Easy & Kid Friendly Mozzarella Pepperoni Croissants
Ingredients
2 packages Pillsbury crescent rolls
8 mozzarella cheese sticks cut in 1/2 (creating 16 pieces)
1 package pepperoni
1 teaspoon garlic powder
1 teaspoon oregano
1 teaspoon basil
1 egg
Marinara (optional)
Instructions
Preheat oven to 375 degrees
Combine garlic powder,oregano and basil in small bowl.
Beat egg in small bowl.
Remove crescent rolls from package. Starting with the wide end place mozzarella stick on the end, place pepperonis along the surface of the crescent roll. Starting with the widest end roll into the most narrow end. Place on ungreased cookie sheet. Sprinkle with seasoning and brush with beaten egg.
Bake for 15 minutes or until golden brown. Serve with marinara.
https://www.smalltownwoman.com/easy-kid-friendly-mozzarella-pepperoni-croissants/