These super easy Pepperoni Crescent Rolls take just minutes to prep and cook using prepared refrigerated crescent roll dough. They are super kid friendly and approved.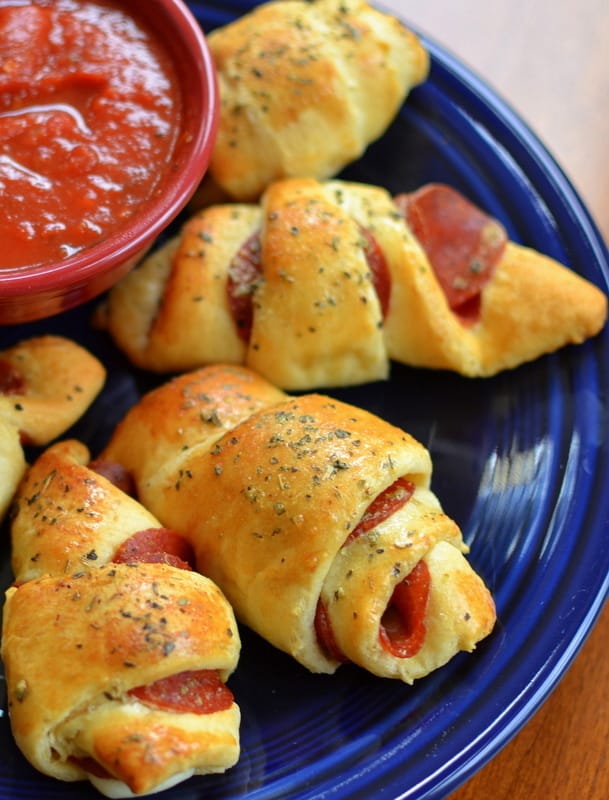 Well summer is in full force here and that means lots of activities and tons of fun. Quick easy fast suppers and snacks are almost a necessity around here! You have got to keep moving and shaking so you get all the rest of the chores done so you can go swimming, boating, fishing, bike riding and all those other super fun summer activities. These Pepperoni Crescent Rolls make supper or lunch delicious and quick. There are seven ingredients and most of them you may already have in your pantry.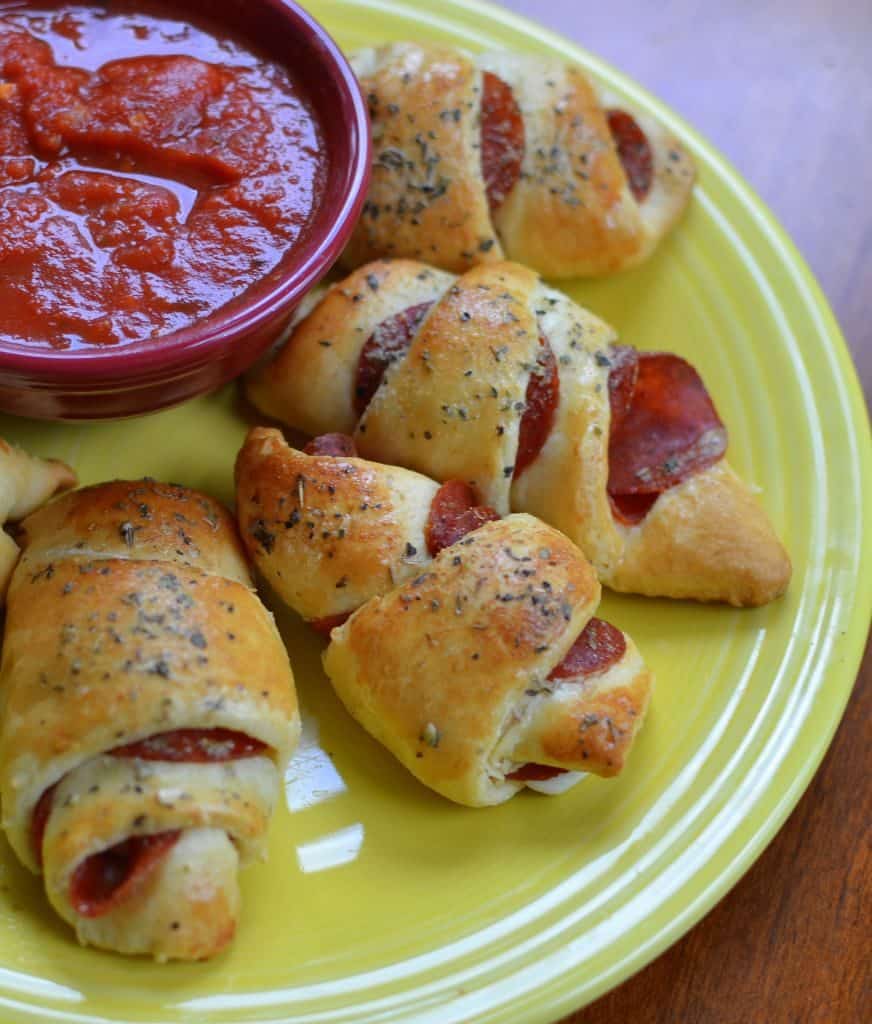 Summer is a great time for a little entertaining. Are you doing any this summer? Here are some more delicious summer appetizer recipes.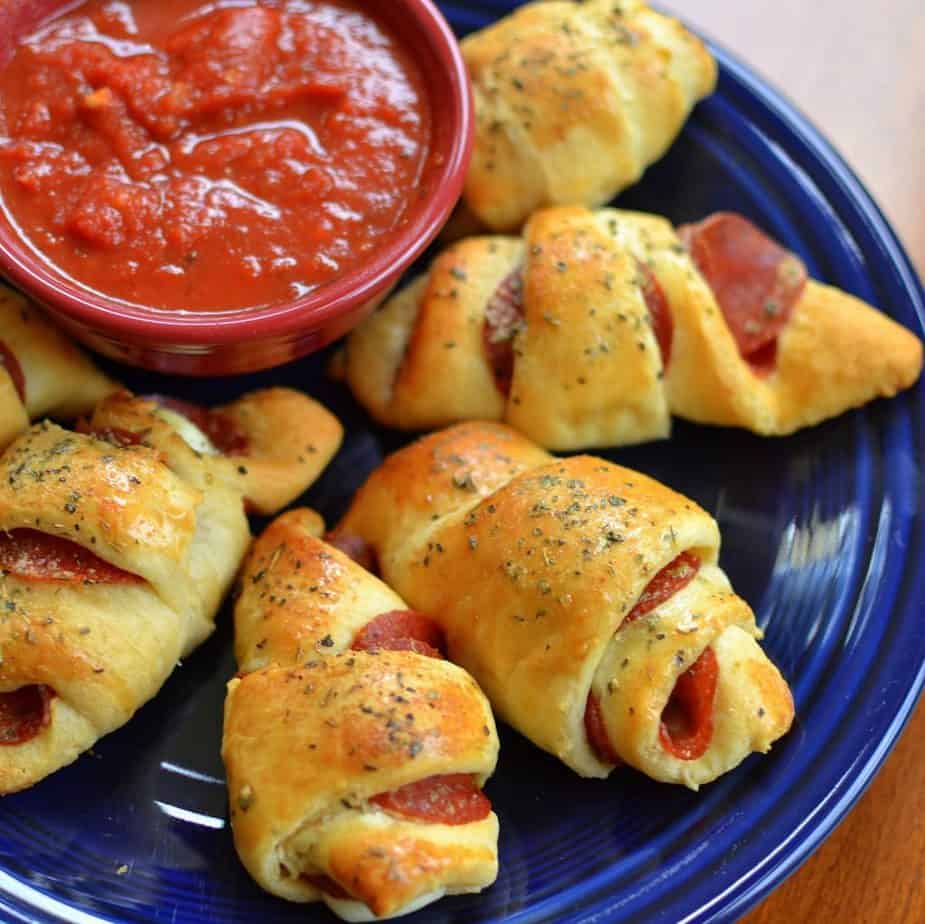 A couple of helpful hints to make these Pepperoni Crescent Rolls Epic!
Use name brand refrigerated crescent rolls. I don't want to sound like a snob but I think they are better.
Use dried herbs. With this particular recipe they work better than fresh herbs.
Don't skip the beaten egg it really does make them look AMAZING!
Overlap the pepperoni when placing on the crescent rolls. They will taste better and look better.
These Pepperoni Crescent Rolls make the best kid friendly appetizers and are prefect for birthday parties and sleepovers! Maybe you and kids just got back from swimming and you need a quick meal before you head out for a bike ride. If you have twenty minutes and a handful of ingredients you can shower love on your hubby and kids. Perhaps the love will come right back to you tenfold. Enjoy my awesome friends!
This post was originally published August 20, 2015 and was republished on June 10, 2018 with nee relevant information and pictures.
Easy & Kid Friendly Mozzarella Pepperoni Croissants
Ingredients
2 packages Pillsbury crescent rolls
8 mozzarella cheese sticks cut in 1/2 (creating 16 pieces)
1 package pepperoni
1 teaspoon garlic powder
1 teaspoon oregano
1 teaspoon basil
1 egg
Marinara (optional)
Instructions
Preheat oven to 375 degrees
Combine garlic powder,oregano and basil in small bowl.
Beat egg in small bowl.
Remove crescent rolls from package. Starting with the wide end place mozzarella stick on the end, place pepperonis along the surface of the crescent roll. Starting with the widest end roll into the most narrow end. Place on ungreased cookie sheet. Sprinkle with seasoning and brush with beaten egg.
Bake for 15 minutes or until golden brown. Serve with marinara.
https://www.smalltownwoman.com/pepperoni-crescent-rolls/