This Easy Mango bread brings sweet mangoes, cinnamon, pecans and coconut into perfect harmony in this easy to make sweet bread.   It is a family and friend favorite.

It seems as if spring has sprung or at it is at the least trying to move that way.  There is some cold weather coming in tomorrow night but it supposed to rebound Monday afternoon so all is well with the world.  That report alone inspired me to cook something springish.  Now for all you grammatically correct people I know that is not a proper word so please don't send me a bunch of emails on my grammar.  This Easy Mango Bread is so quick, delectable and dependable.  You don't have any ripe mangoes in yet?  No problem use frozen.  Most frozen fruit that I have worked with is delicious as it was frozen at it's peak making it super sweet.
Have you tried any of my other sweet bread recipes?  Here are just a few family, friend and reader favorites!
This Chocolate Chip Zucchini Banana Bread from Spend with Pennies is a fellow blogger family favorite.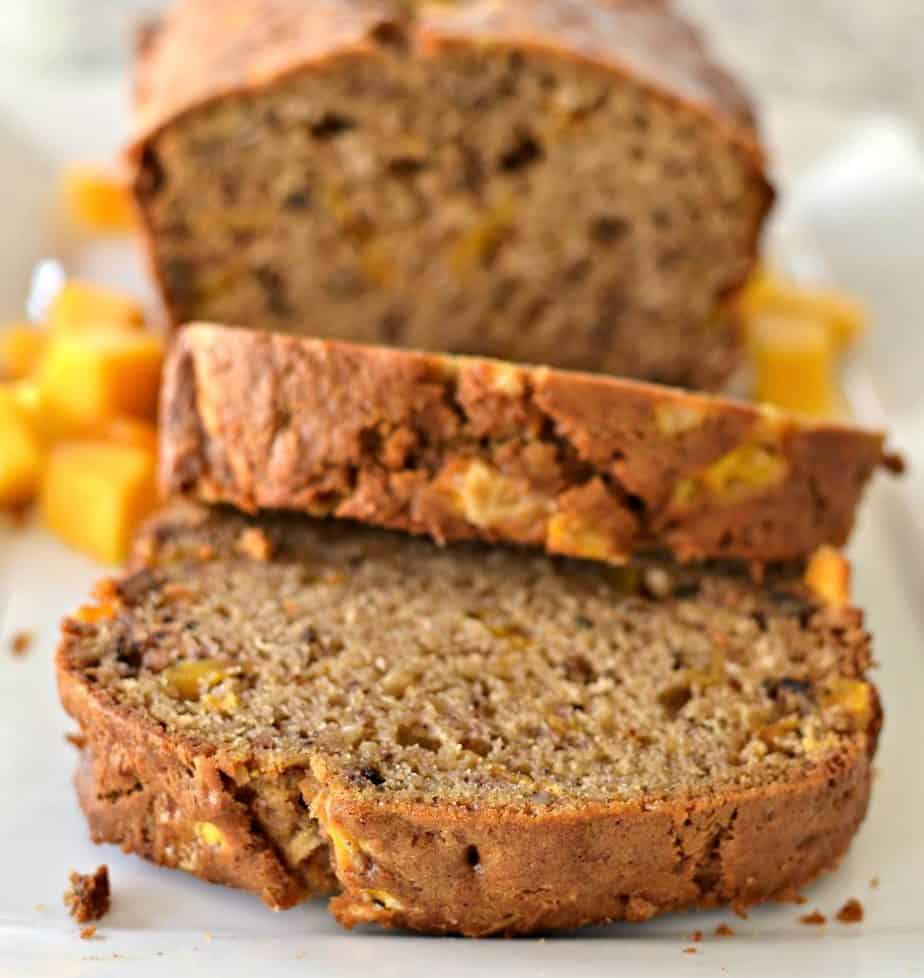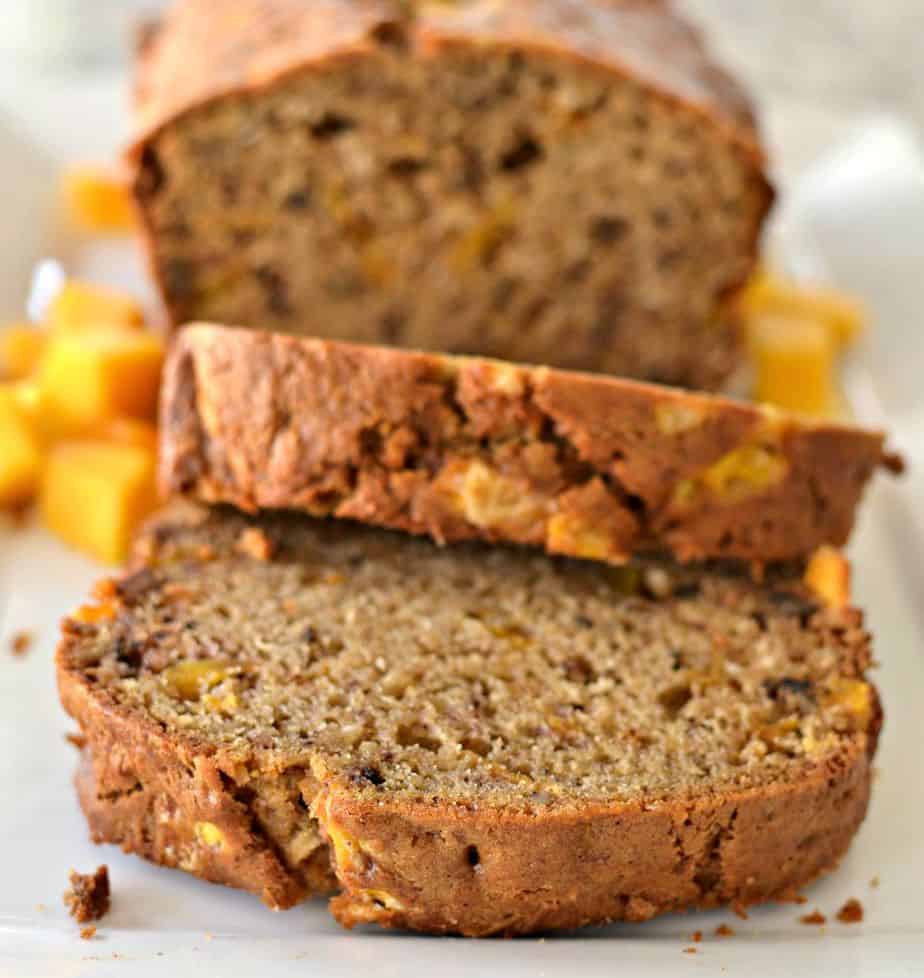 I would bet that you have never had mango bread before.  Well prepare to have your taste buds tantalized!!  This Easy Mango Bread comes together pretty quickly and bakes in about one hour.  I bake this in a loaf pan that is 8.5″ X 4.5″ X 2.75″.  It turns out to be a pretty good size loaf of sweet bread.  If using an 8″ X 4″ 2.5″ than use two pans and make two loaves.  The Low Down On Loaf Sizes!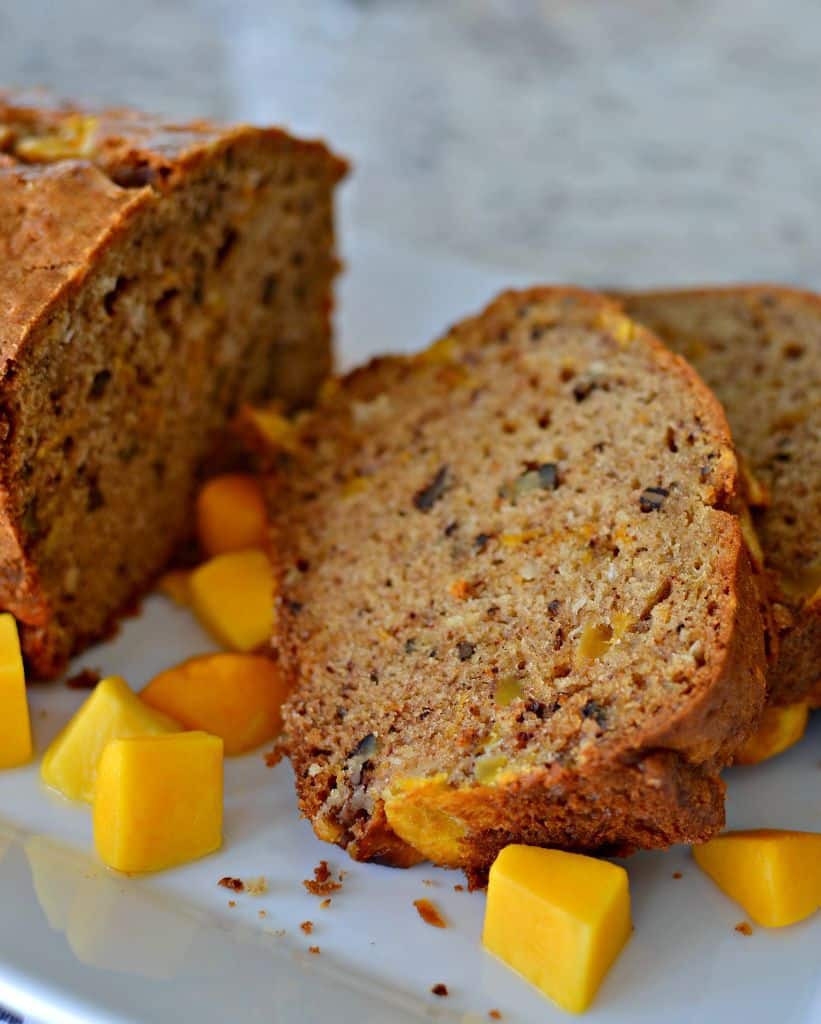 You are going to love this Easy Mango Bread.  It is so delicious that I have had people tell me it is addicting. Proceed with caution because it is pretty much that way.  Bake one for your loved ones today and let me know what you think.
Print
Easy Mango Bread
Scale
Ingredients
2 cups all purpose flour
2 teaspoons baking soda
1 1/2 teaspoons ground cinnamon
1/2 teaspoon salt
3/4 cup vegetable oil
3 eggs
3/4 cup sugar
1/4 cup light brown sugar
1 teaspoon vanilla extract
2 cups chopped mango
1/2 cup chopped pecans
2/3 cup shredded coconut
Instructions
Preheat oven to 350 degrees. Spray loaf pan with nonstick baking spray or grease and flour pan.
In large bowl whisk together flour, baking soda, cinnamon and salt. Make well in the center. In medium bowl whisk together vegetable oil, eggs, sugar, brown sugar and vanilla. Pour vegetable/oil mixture into the well of the flour mixture. Stir to combine. Fold in mango, pecans and coconut. Pour into loaf pan and bake for about 1 hour or until toothpick comes out clean. Let it cool for 5-7 minutes before inverting and removing from the pan.
Notes
If using 8 x 4 inch loaf pans use two pans and make two loaves.Start checking to see if done after 45 minutes.
Keywords: easy mango bread recipe, mango bread recipe, mango coconut bread, sweet bread
Other fruit recipes you will love!!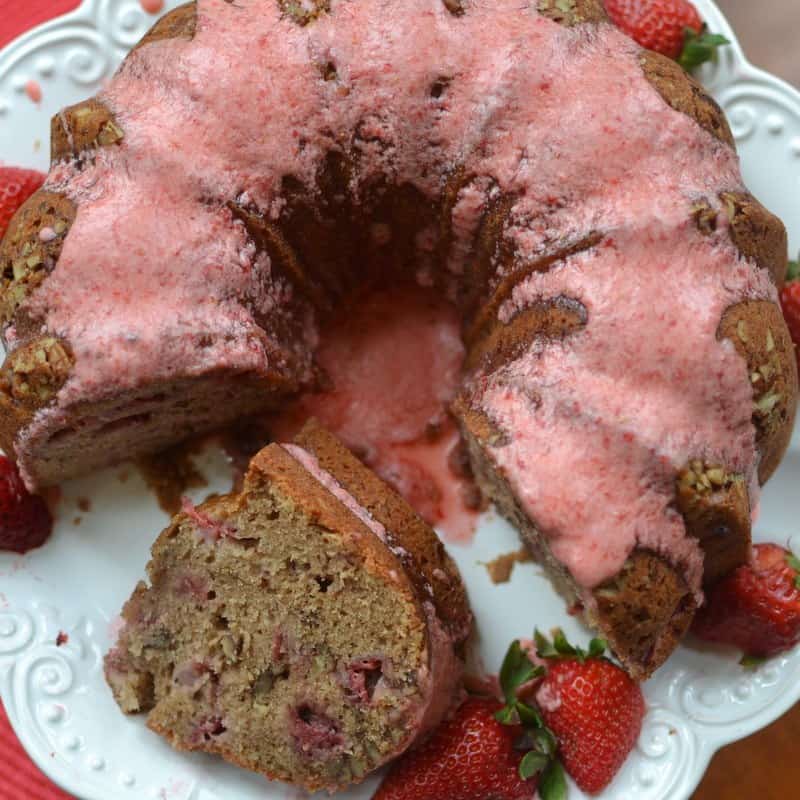 Made from Scratch Strawberry Bundt Cake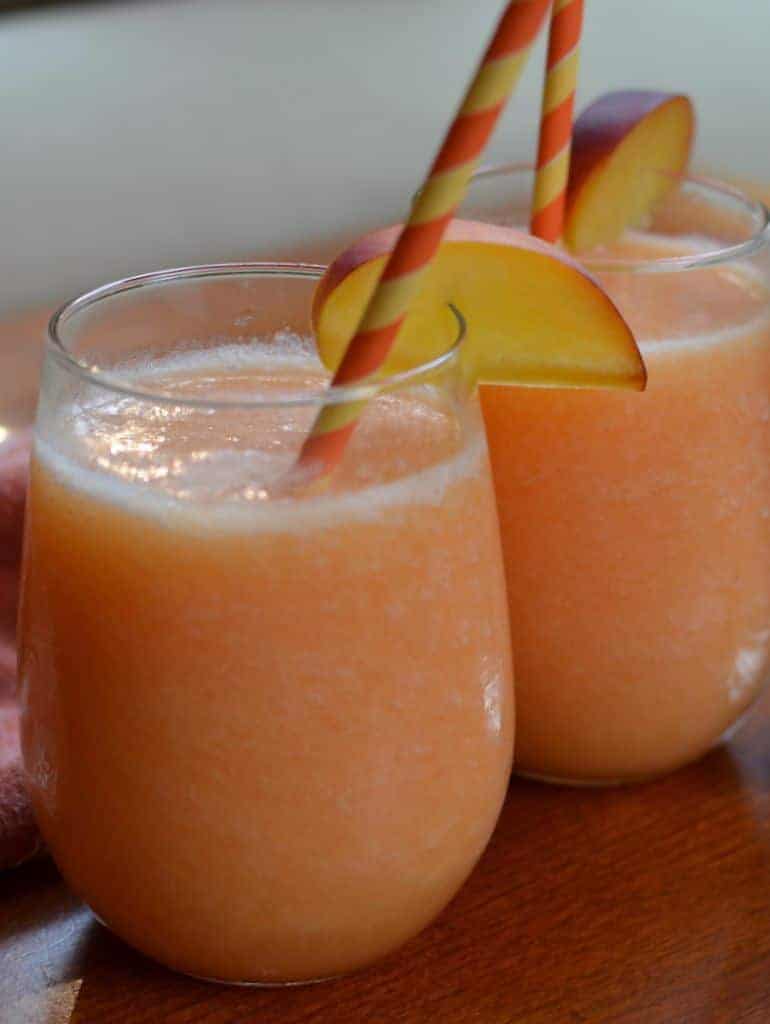 https://www.smalltownwoman.com/wp-content/uploads/2019/05/Beth-1.pdf