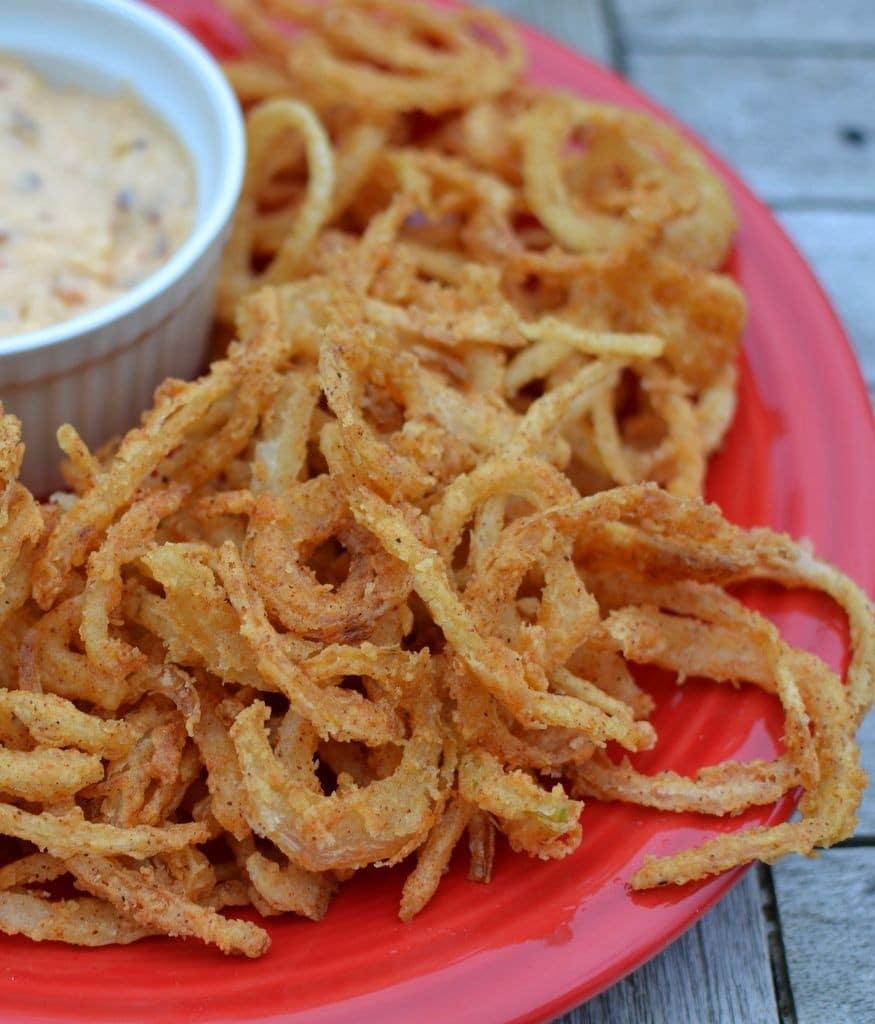 These little guys are delish. There is just a special place in my heart for little bits of onion dipped in spicy flour and fried to perfection. Now add a Chipotle Pepper Aioli dipping sauce and my heart goes pitter-patter!!!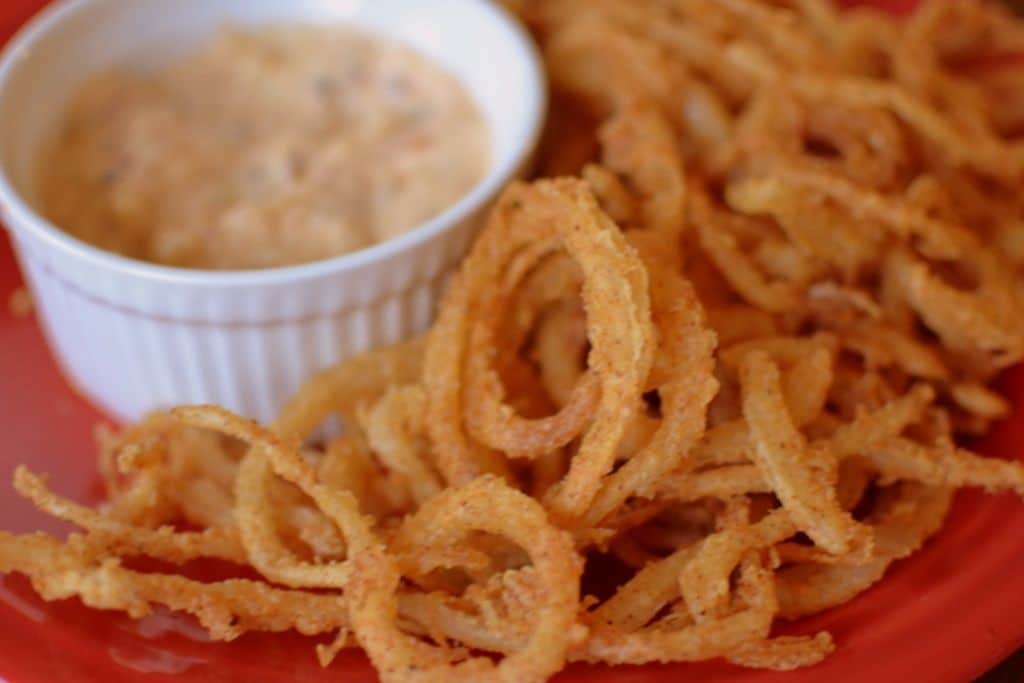 MY LATEST VIDEOS
Look at all those golden crispy taste bud tantalizing treats! Who could ask for more than that?
Delicious! Need I say more?
Onion Straws with Chipotle Pepper Aioli.
Ingredients
3 cloves garlic minced
3/4 cup mayonnaise
2 teaspoons lemon juice
1 chipotle pepper in adobo sauce minced
2 medium vidalia onions very thinly sliced
1 cup buttermilk
1 cup flour
1 teaspoon garlic powder
1/2 teaspoon salt
1/2 teaspoon black pepper
2 teaspoons cayenne
1 teaspoon paprika
canola oil for frying
Instructions
In small bowl mix garlic, mayonnaise, lemon juice and chipotle pepper. Cover and refrigerate.
In wide based bowl combine onions and buttermilk. Allow to sit for one hour; stirring occasionally.
On shallow plate combine flour, garlic powder, salt, black pepper, cayenne and paprika. Mix well with a fork.
Heat oil in heavy stock pot or Dutch oven to 375 degrees.
Using tongs remove onions from buttermilk and add to flour mixture. Gently shake excess flour from the onions. Working in batches add onions to oil. Using the tongs break them up a bit so they don't clump. Stay close they should be done in 1-2 minutes. Drain on paper towels.
Serve with the Chipotle Pepper Aioli.