This sweet moist Best Cornbread Recipe is a family favorite.  It is the perfect accompaniment to chili, ham and navy beans, black-eyed peas and greens, and southern barbecue.
Nothing better than a thick slice of cornbread lathered with butter and honey to wash away the troubles of a hard day.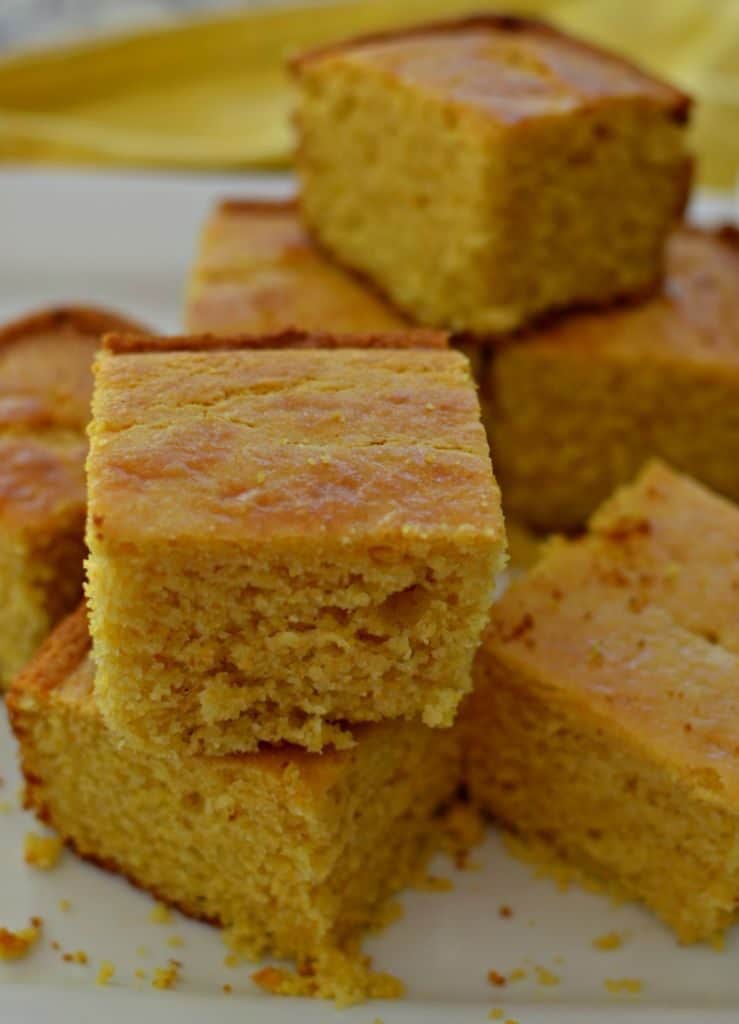 I am sure you remember the days when Grandma would mix up a batch of her good old Southern-style cornbread. It was dang near perfect every time as it was not too crumbly with just the right amount of sweetness.
Where Did Cornbread Originate?
The baking of cornbread stretches all the way back to the discovery of the new world. Back then the settlers referred to cornbread as hoecakes because it could be baked on a garden hoe over an open fire.  It was a simple mixture of cornmeal, water, cooking fat and sometimes salt, if it was available. It wasn't until later when additional ingredients became easier to obtain that butter, eggs, milk, buttermilk, sugars and leaveners were added thus turning the dense flavorless hoecake into a sweeter lighter corn cake.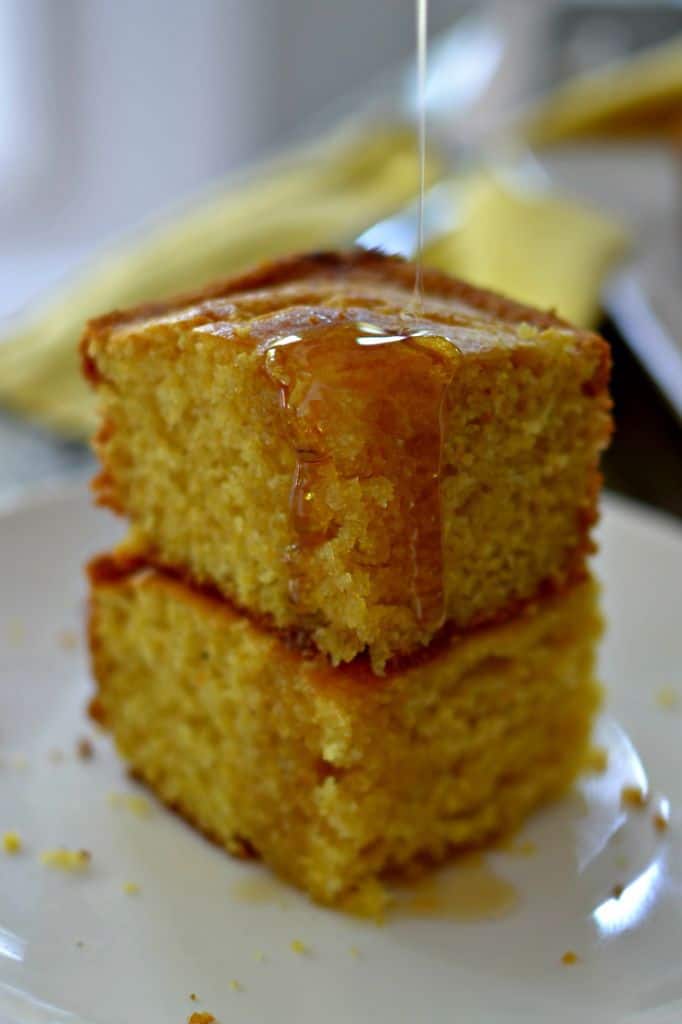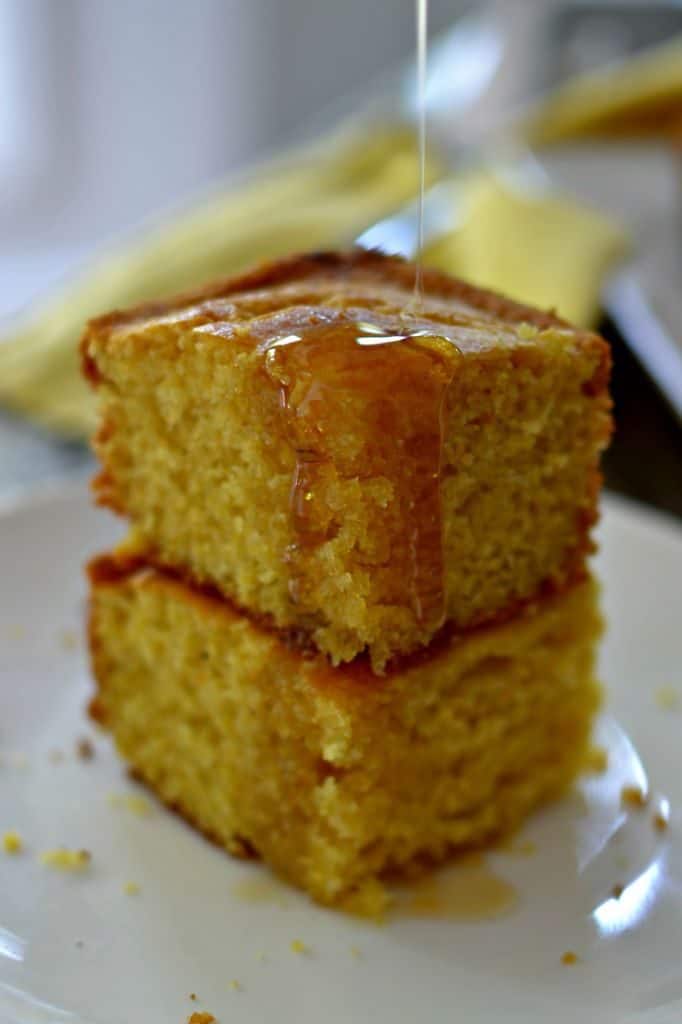 How to Make the Best Cornbread Recipe
First coat a square pan, cake pan, or cast-iron skillet with oil and place in a 400-degree oven.
Next whisk together all the dry ingredients of flour, cornmeal, sugars, salt, baking powder and baking soda.  Add the eggs, milk, sour cream and oil.  Mix well to remove all the lumps.
Finally, remove the pan from oven and carefully fill with the cornmeal mixture and bake.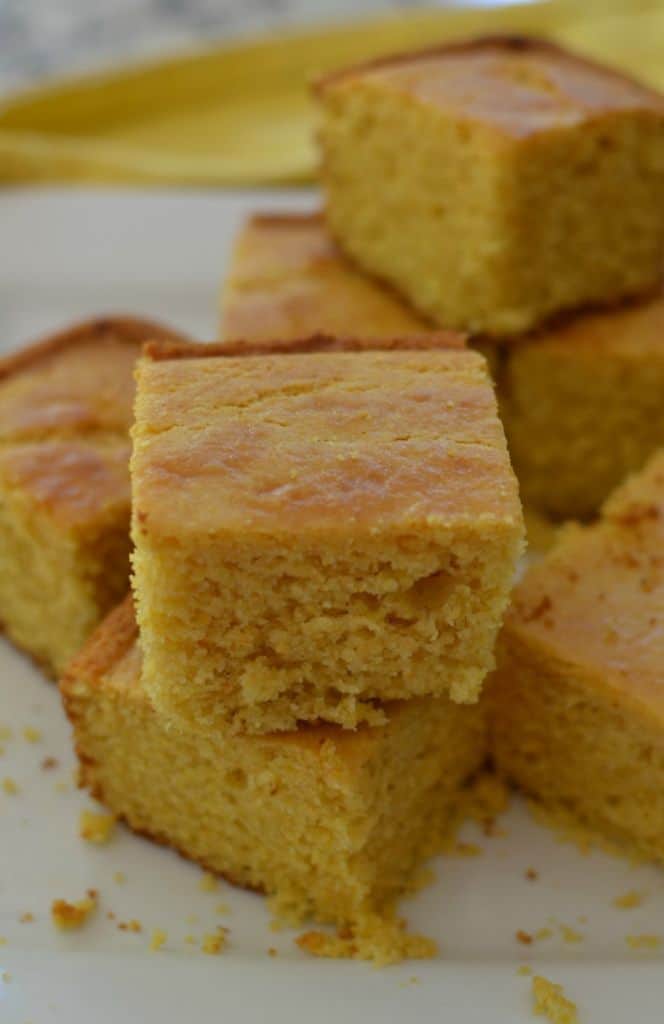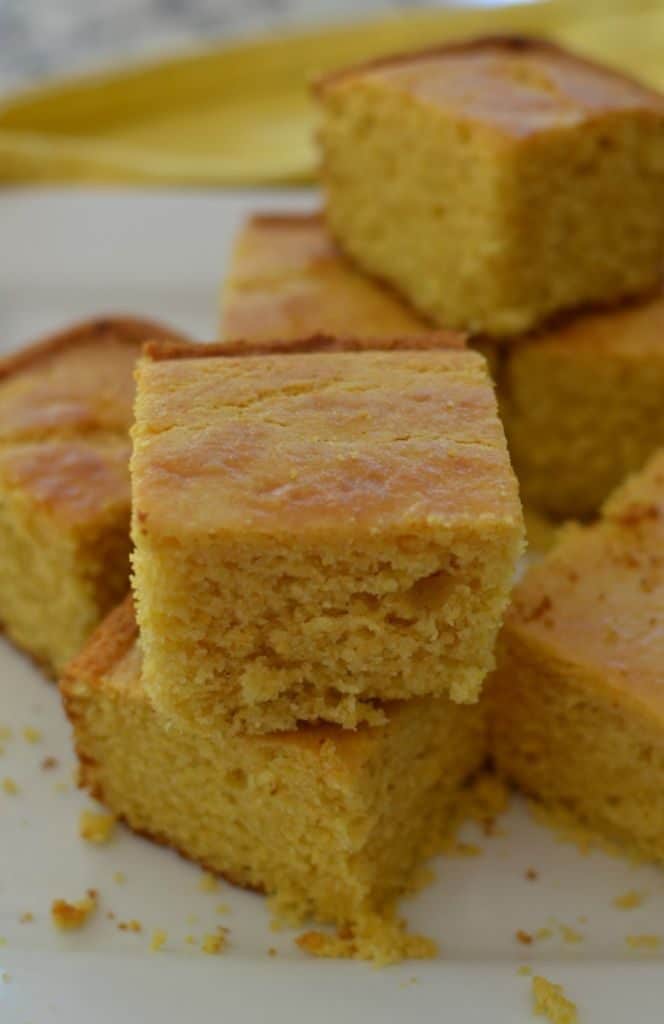 What Can be Added to Cornbread?
There are many things that you can stir into your Cornbread Recipe for additional flavor, texture and variety.
One cup fresh, or canned and drained, or frozen and thawed corn.
One cup shredded cheddar or jack cheese.
Three jalapeno peppers seeded and minced.
Half cup finely sliced scallions.
Six slices crispy cooked bacon coarsely chopped.
One roasted red bell pepper finely chopped.
One (7 ounce) can diced green chiles well drained.
Any combination of the above ingredients.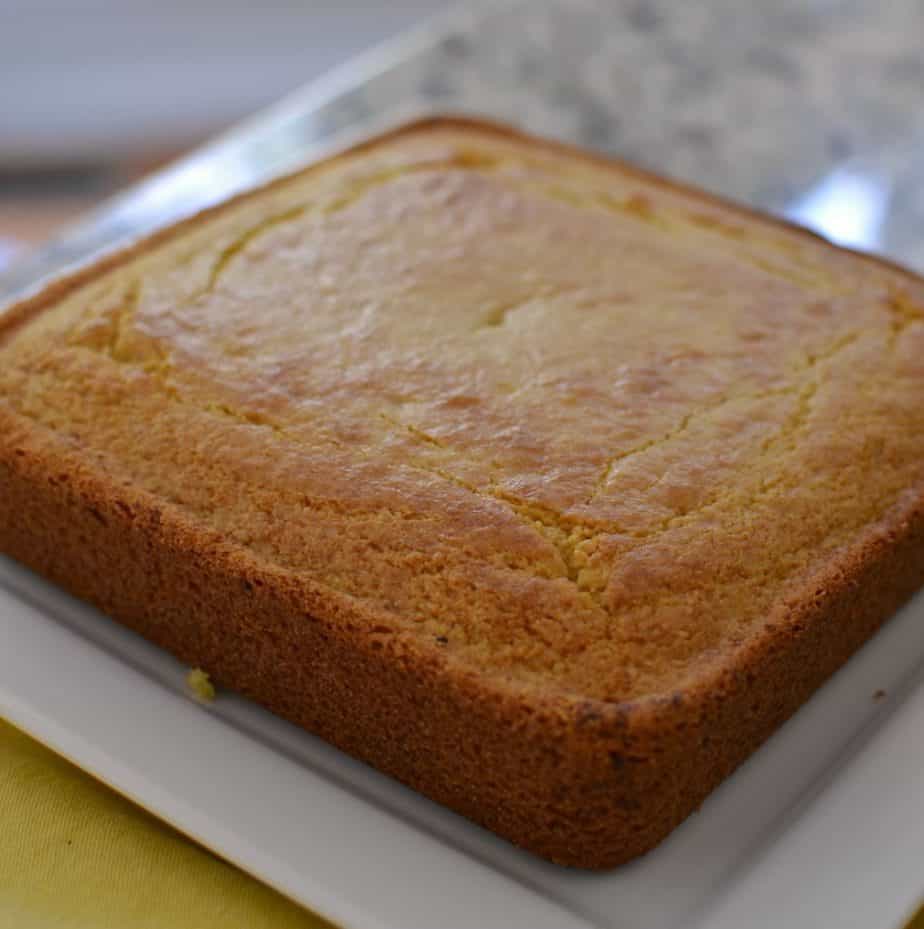 This sweet, moist Cornbread Recipe is such a flavorful addition to any meal.  Put the ingredients on your shopping list today and make you and your loved ones a scrumptious treat!
Other corn recipes you will love!
Print
The Best Sweet & Moist Cornbread Recipe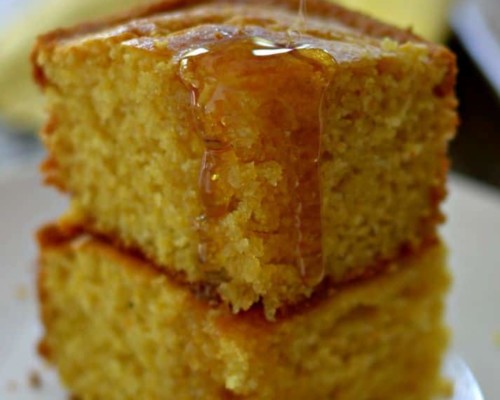 This sweet, moist cornbread recipe is a family favorite and is the perfect side to serve with chili, barbecue, or any other Southern-style comfort food!
Author:
Prep Time: 15 minutes
Cook Time: 20 minutes
Total Time: 35 minutes
Yield: 9 servings 1x
Category: Bread or Rolls
Method: Baking
Cuisine: American
1 cup all purpose flour
1 cup yellow cornmeal
1 teaspoon salt
1/4 cup sugar
1/4 cup brown sugar
1 teaspoon baking powder
1/2 teaspoon baking soda
2 eggs
1/2 cup milk
1/2 cup sour cream
1/3 cup plus 2 tablespoons vegetable oil
Instructions
Preheat oven to 400 degrees. Using your hands or brush, heavily oil the sides and bottom of an 8 x 8-inch square pan or cast-iron skillet. Place pan or skillet in oven while you mix the cornbread.
In large bowl whisk together flour, cornmeal, salt, sugar, brown sugar, baking powder and baking soda. Add eggs, milk, sour cream and vegetable oil. Whisk or stir until there are not any lumps.
Pour into the heated pan and cook at 400 degrees for 20 to 25 minutes or until a toothpick inserted in center comes out clean.
Keywords: cornbread recipe, sweet cornbread, moist cornbread, southern cornbread recipe, homemade cornbread, BARBECUE FOOD, BARBECUE SIDE, BREAD, CORNBREAD, CORNMEAL, CORNMEAL RECIPE, SOUTHERN CORNBREAD, SWEET CORNBREAD
https://www.smalltownwoman.com/wp-content/uploads/2019/05/Beth-1.pdf