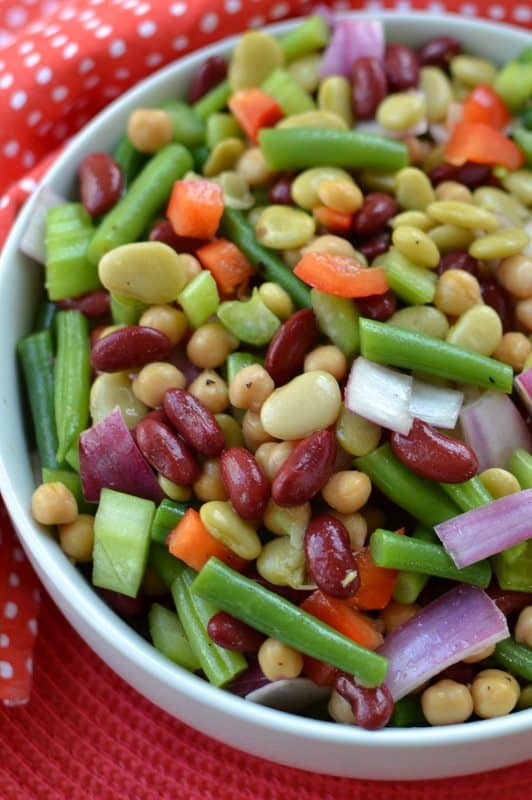 So I am continuing forward with my crazy diatribe to wish spring in early.  I mean why not? We have had a short reprieve from the frozen madness that made up most of our January.  The current temperature of thirty-five degrees feels like a heat wave compared to the single digits with wind chills below zero.  This Zesty Sweet Four Bean Salad will help lighten your mood and get you ready for the every slowly approaching spring.  Are you ready for spring?  I have been ready since right after Christmas!  LOL
Have you tried any of my other spring/summer salads? So many things to love about the upcoming season and so little time!  Fresh Summer Vegetable Pasta Salad, Spinach Salad with Warm Bacon Honey Mustard Vinaigrette and Honey Mustard Chicken Snap Pea Salad are just a few family, friend and reader favorites.  Do you have a favorite summer salad?  If so please leave it in the comments so we can enjoy it as well.   This delicious Asian Noodle Salad from Dinner at the Zoo is a fellow blogger favorite of ours!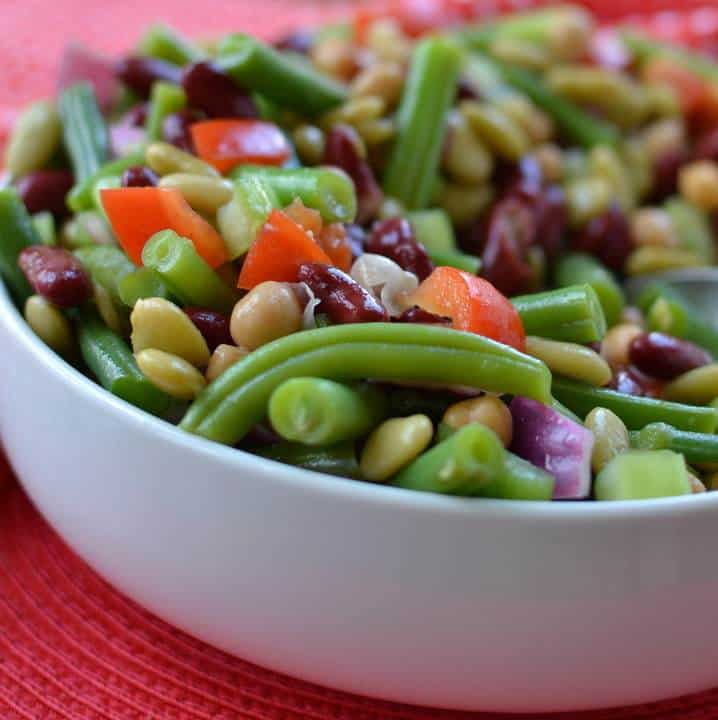 This delectable Zesty Sweet Four Bean Salad is a cinch to put together and you can use any four kinds of beans that you like.  If you don't like Lima beans replace with black beans.  If you don't like garbanzo beans replace with butter beans.  You get the idea!  Don't throw the baby out with the bath water!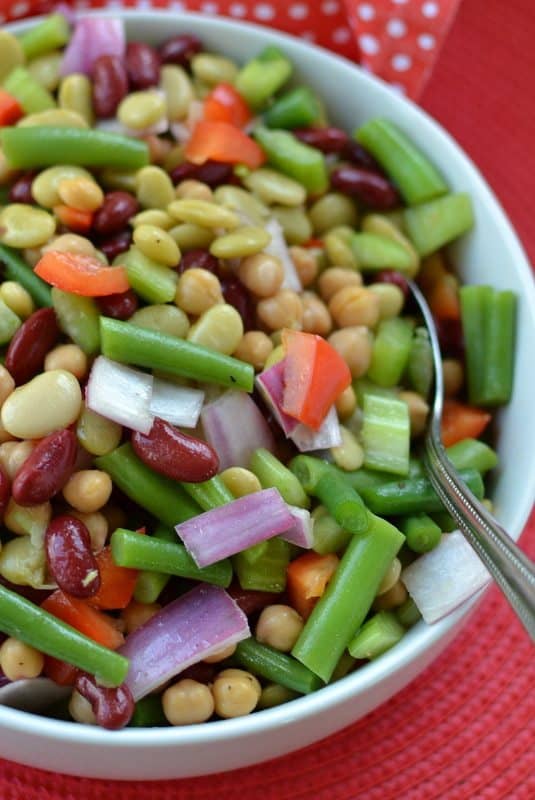 So if you love beans and zesty zippy spring recipes than this Zesty Sweet Four Bean Salad is just what the doctor ordered.  It is a wholesome nutritious dish that you feel great about feeding your family.  Put the ingredients on your shopping list right now while you are thinking about it.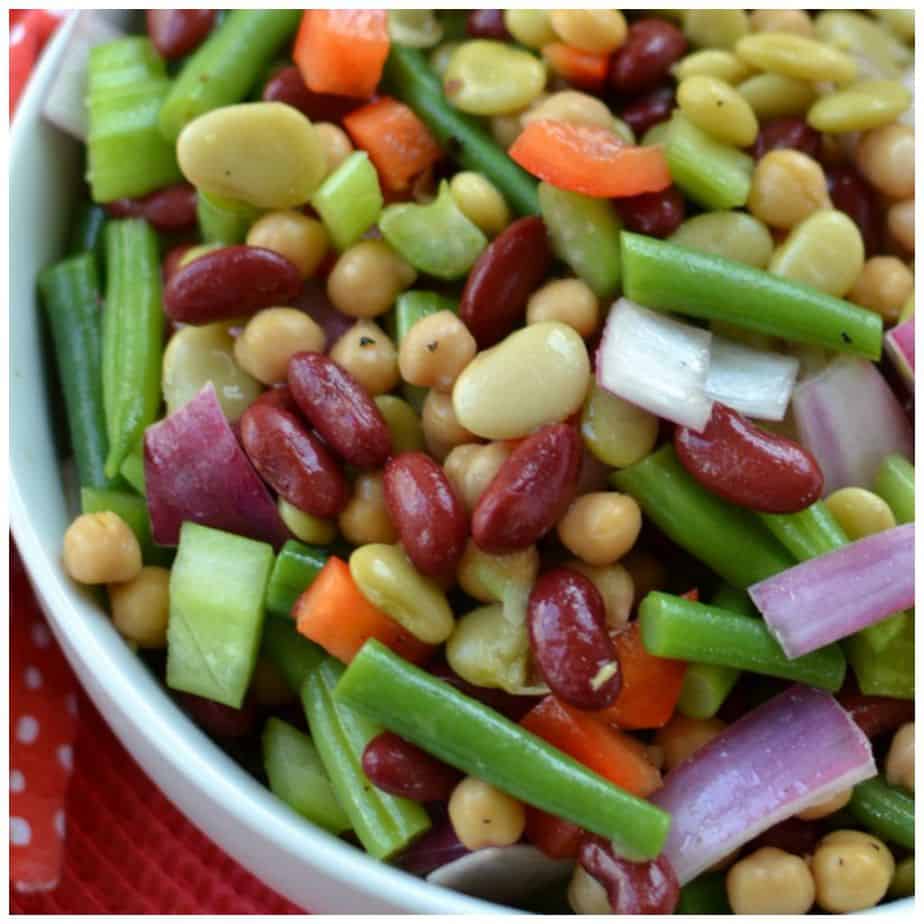 Print
Zesty Sweet Four Bean Salad
Scale
Ingredients
3/4 lb fresh green beans
1/4 cup sugar
1 cup apple cider vinegar
2 tablespoon olive oil
1 teaspoon balsamic vinegar
2 stalks celery chopped
1/2 red pepper chopped
1/3 cup finely chopped red onion
1 can (15.25 ounce) Lima bean drained and rinsed
1 can (15 ounce) garbanzo beans drained and rinsed
1 can (16 ounce) kidney beans drained and rinsed
Instructions
Trim green beans. Bring a large pot of water to a boil and cook green beans until crisp tender; 3-4 minutes. Plunge into ice bath to stop the cooking process. When cooled drain well and cut into one inch pieces.
In large bowl whisk together sugar, cider vinegar, olive oil and balsamic vinegar. Add celery, red pepper, red onions, Lima beans, garbanzo beans, kidney beans and green beans. Stir to coat.
Notes
This recipe tastes best when allowed to marinate overnight. Stir several times to make sure the beans get down in the dressing.
https://www.smalltownwoman.com/wp-content/uploads/2019/05/Beth-1.pdf