This easy Copycat Chick Fil A Sauce is made with five ingredients in less than five minutes and is just as good as the famous restaurant's sauce without the hassle of leaving the house. 
We love to dip all kinds of yummy goodies in this sauce like Sweet Potato Fries, Air Fryer Chicken Wings, and Coconut Shrimp.  I am sure that if your family is anything like mine than they can think of two dozen ways to enjoy this sauce.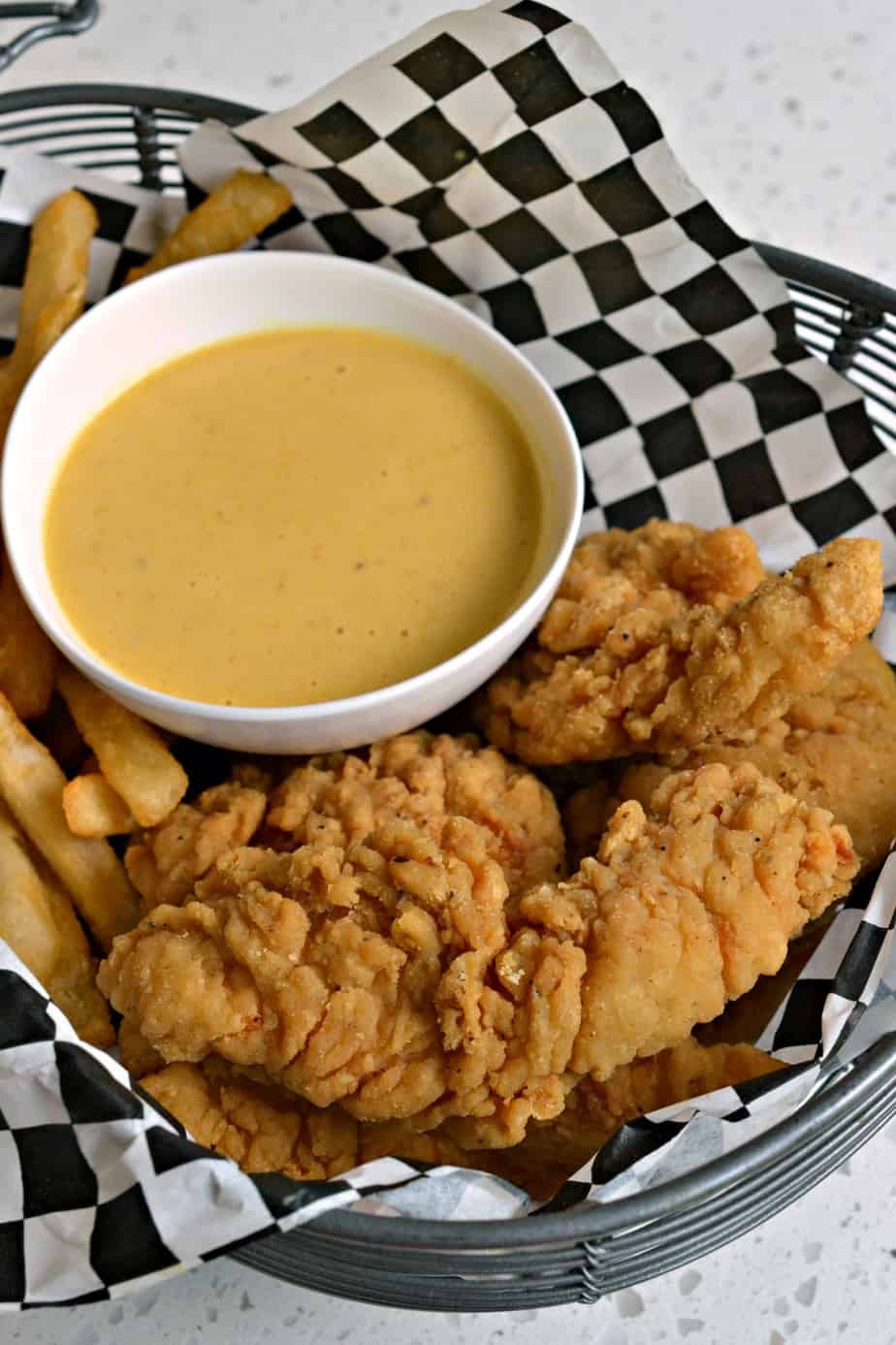 Chick Fil A is one of our favorite restaurants to stop at for a quick bite to eat but we can not always get there. Things are busy with school starting up and fall activities setting in. So I really like the fact that I can make this tasty Chick Fil A dipping sauce within the confines of my own kitchen. Now you too can do the same. Simply grab that bowl and whisk the ingredients together. Refrigerate the sauce for a bit and you have yourself an amazing honey mustard dipping sauce. It just does not get much easier or better than this.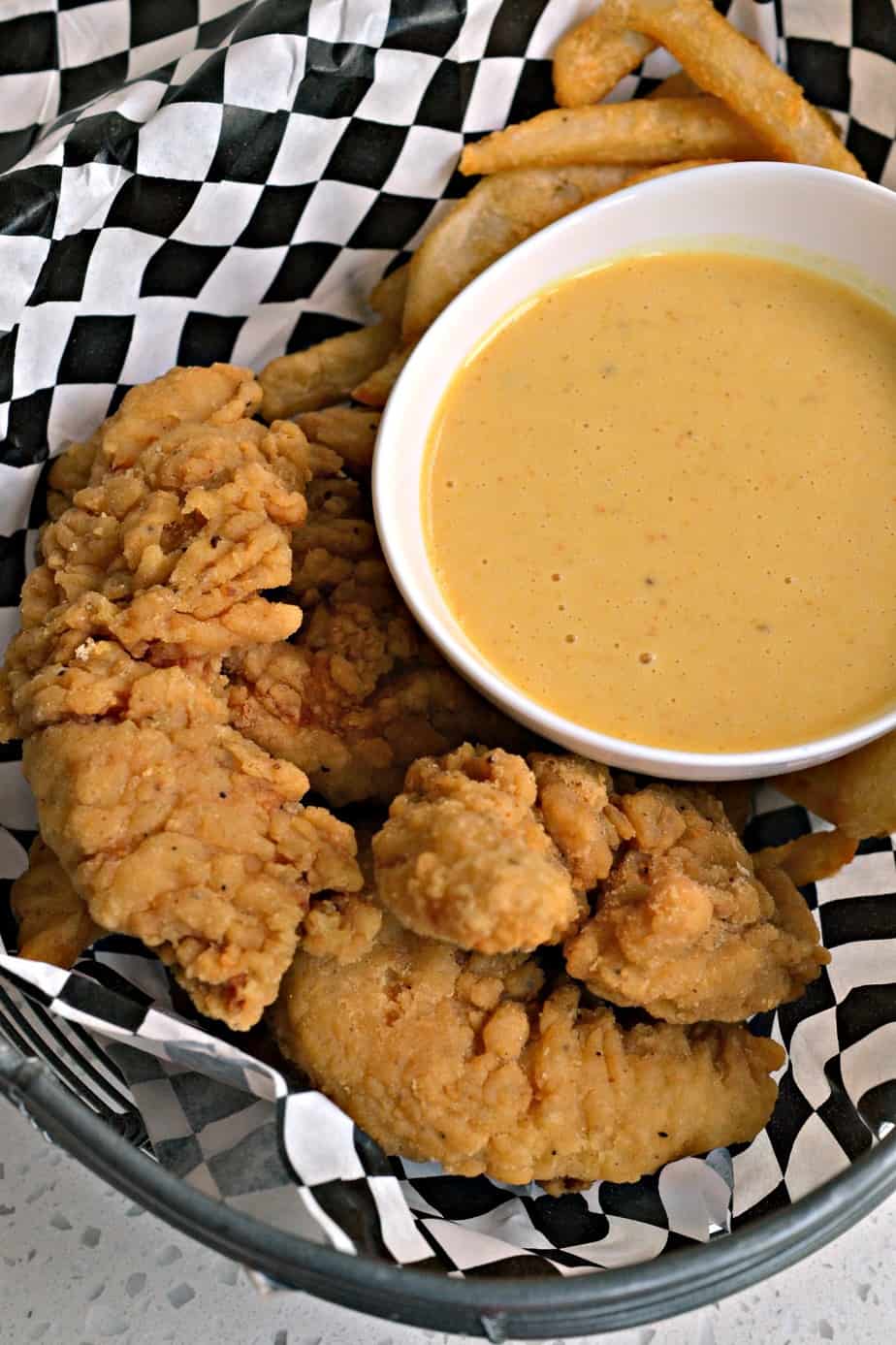 What is Chick Fil A Sauce?
It is a mouthwatering Chick Fil A honey mustard mayonnaise sauce with a touch of lemon juice and barbecue sauce.  We just love this sauce and we use it with so many different meals and recipes.  Make a batch today and you will know exactly what I mean!  It is perfect for those days when you just can't visit one of your favorite restaurants.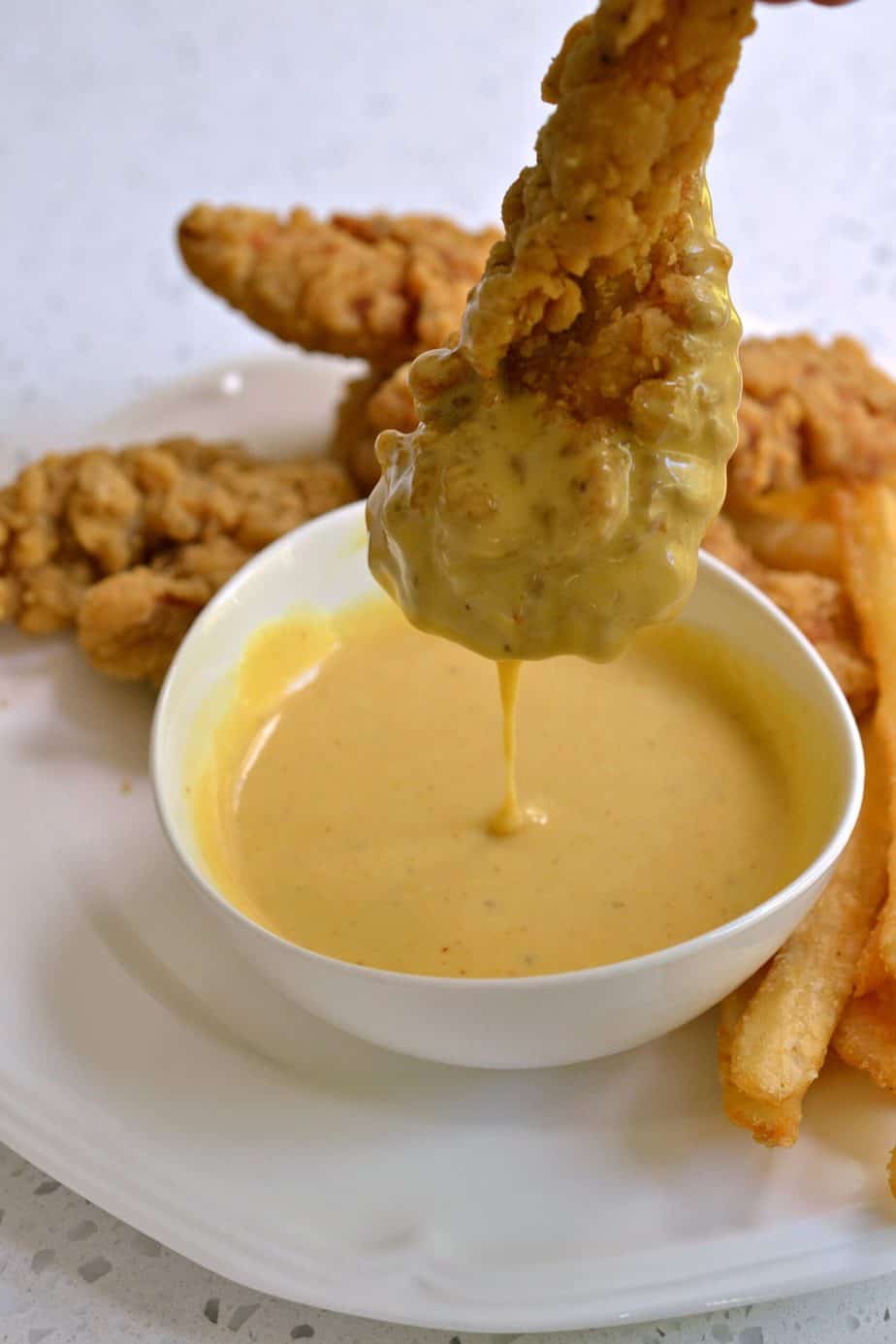 What is in the sauce
mayonnaise
mustard
honey
barbecue sauce
lemon juice
How to make Chick Fil A Sauce
It really is incredibly simple and takes less than 5 minutes so avoid the preservatives and make your own. Simply mix together the mayonnaise, mustard, honey, barbecue sauce, and lemon juice. Store in an airtight container in the refrigerator for up to 7 days.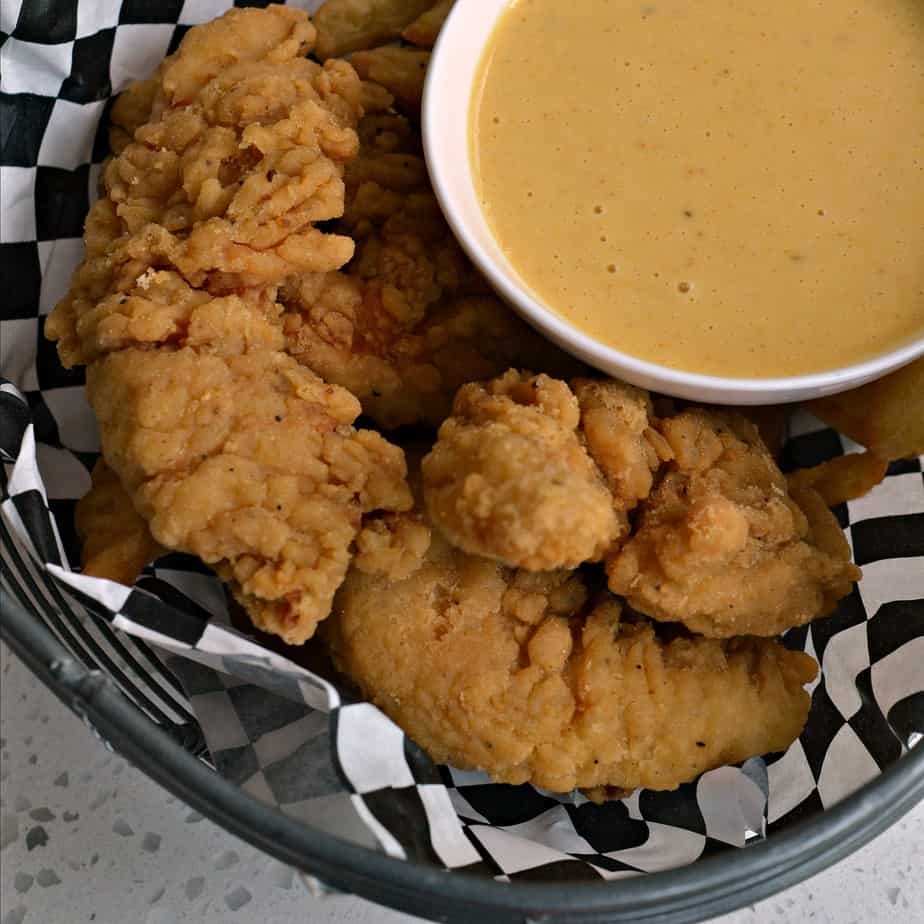 What is the best barbecue sauce to use
I really like a slightly sweet Kansas City style barbecue sauce but most sauces will work in this recipe. Stay away from overly sweet barbecue sauces so be sure to read the sugar content on the nutritional label. Those high sugar barbecue sauces are too much for this recipe and they end up making the sauce overly sweet.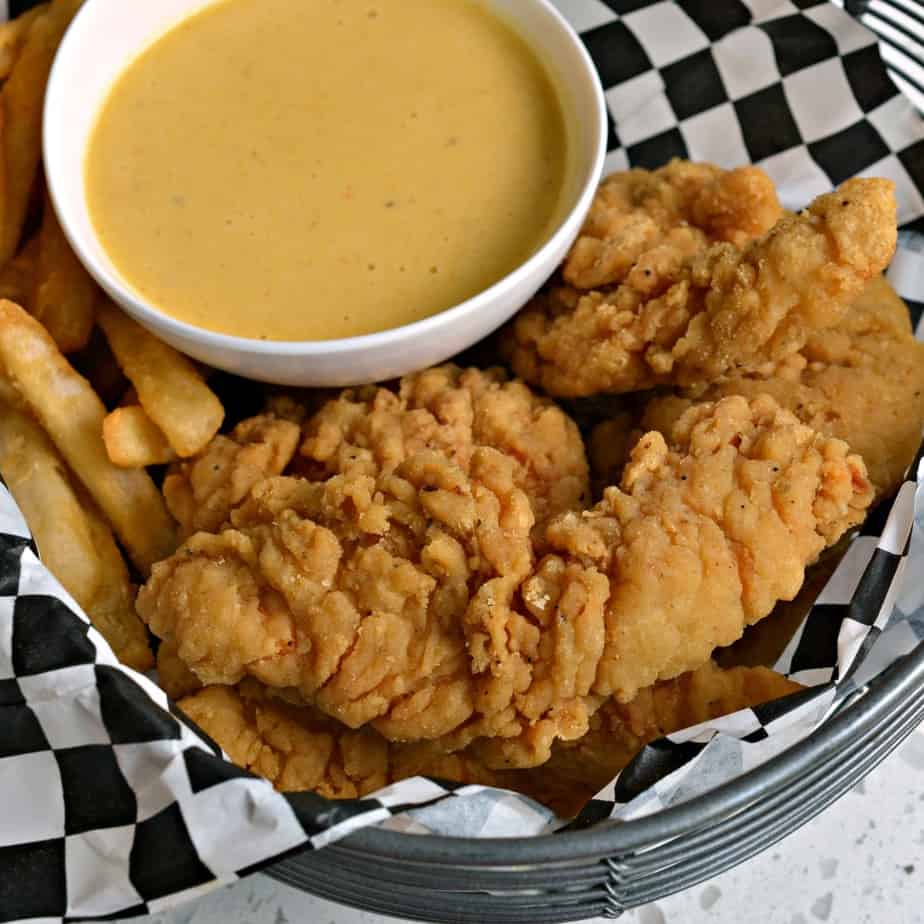 More delicious sauces you will love
Print
Copycat Chick Fil A Sauce
A family friendly Copycat Chick Fil A Sauce made in less than five minutes.  It tastes just as good as that famous restaurant's sauce without leaving the house.
Author:
Prep Time: 5 minutes
Total Time: 5 minutes plus chilling time
Yield: 10 servings 1x
Category: sauce
Method: bowl and spoon
Cuisine: American
1/2 cup mayonnaise
2 tablespoons yellow mustard
2 tablespoons honey
1 1/2 tablespoons barbecue sauce
2 teaspoons lemon juice
Instructions
Whisk together the mayonnaise, yellow mustard, honey, barbecue sauce and lemon juice.  Refrigerate for 1 hour.
Keywords: what is chick fil a sauce, what's in chick fil a sauce, how to make chick fil a sauce, homemade chick fil a sauce, copycat chick fil a sauce
On the hunt for more delicious recipes?  Follow Small Town Woman on Facebook, Pinterest, and Instagram.
https://www.smalltownwoman.com/wp-content/uploads/2019/05/Beth-1.pdf