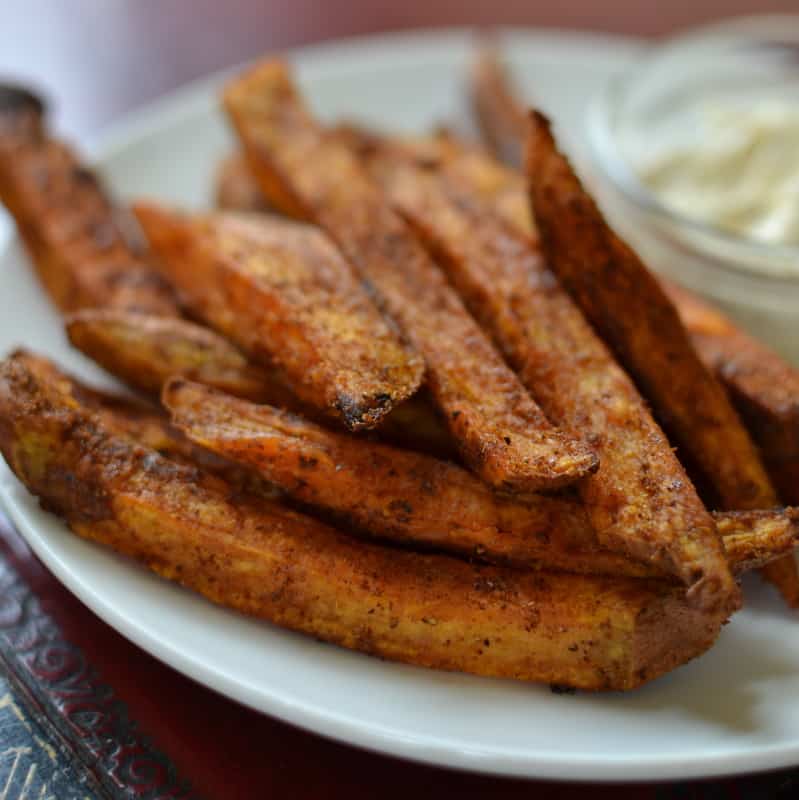 Do you like sweet potatoes. I love them and they are so versatile. These Easy Baked Sweet Potato Fries are delicious and they would make the perfect accompaniment for my Dutch Oven Barbecue Beef Brisket or my Dry Rub Baked Ribs or even my Dry Rub Sweet Barbecue Pork Tenderloin. They are french fried cut pieces of sweet potato coated with a perfect blend of smokey spiced heat. I know what your thinking! You can't take the heat. The end result is mild but flavorful. The combination works like a fine tuned instrument. Okay you say but you are still so sensitive to spice than cut the cayenne pepper down to a pinch. For those of you that absolutely love the heat you may want to kick it up a notch.

MY LATEST VIDEOS
There are lot of sweet potato recipes around this time of year. Sweet Potato Pie Bars and Loaded Twice Baked Sweet Potatoes are a couple of my blogger favorites.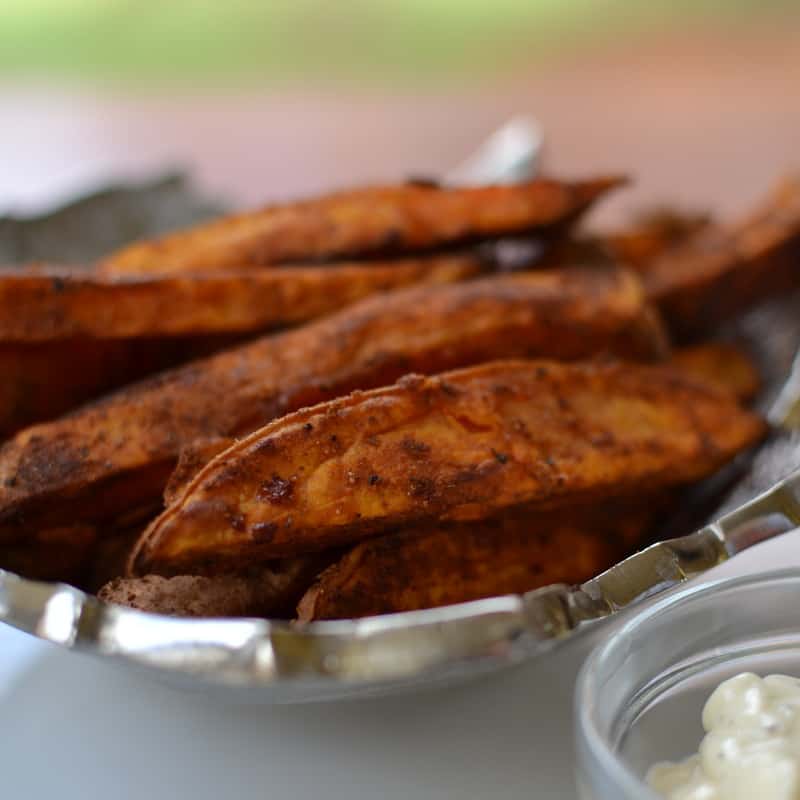 So much delicious flavor packed in one potato. Have you ever had a sweet potato topped with salsa? They are simply amazing!
These amazingly tasty Easy Baked Sweet Potato Fries require a little advance preparation. In order for your sweet potato fries to turn out crispy soak the cut potatoes in COLD water for about 45 minutes. After draining pat dry with paper towels. The mixing of the potatoes and spices only takes about 5 minutes and is done in a large Ziploc bag.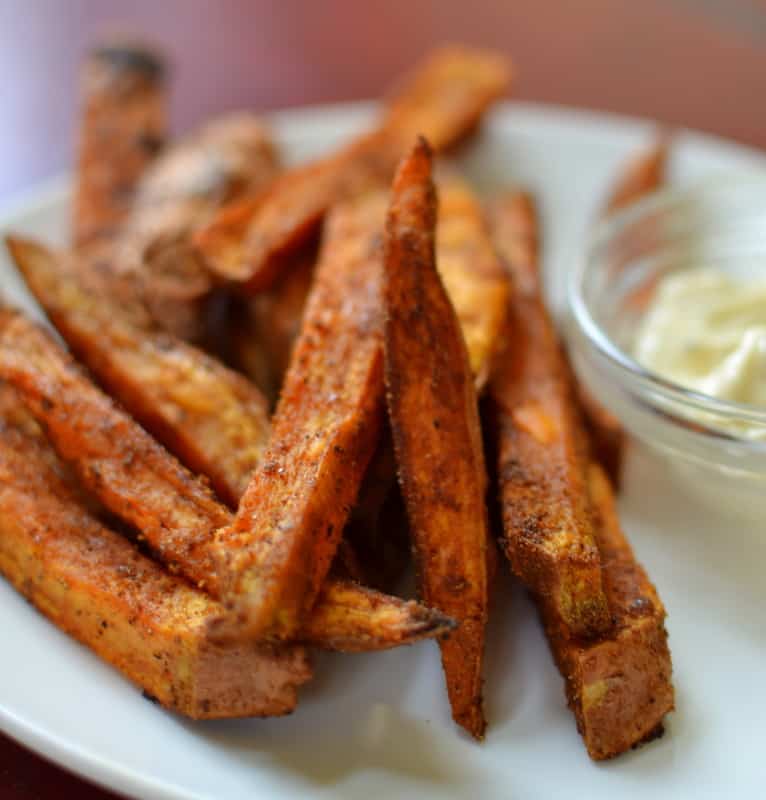 These Easy Baked Sweet Potato Fries are so delectable with so much more flavor than your average white spud fry. Put the ingredients on your shopping list and make you and your loved ones a real treat!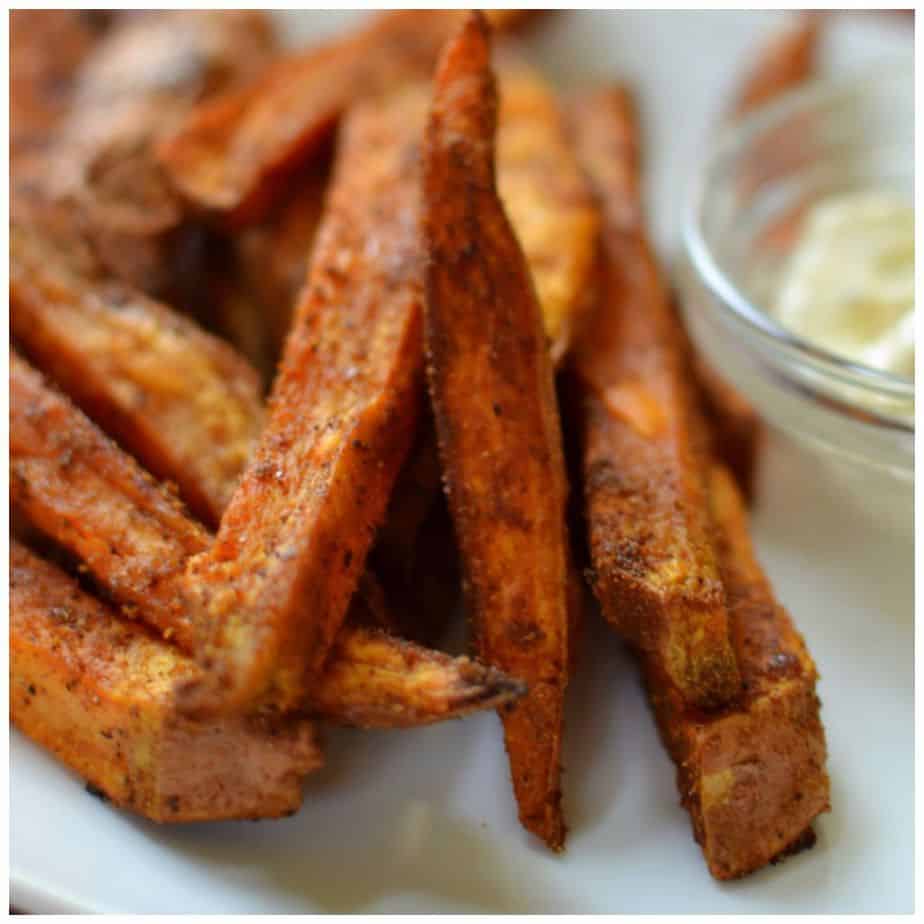 Easy Baked Sweet Potato Fries
Ingredients
Sweet Potato Wedges
2 large sweet potatoes peeled and cut into thick potato wedges
1/4 cup canola oil
1 teaspoon cumin
1/2 teaspoon fresh ground black pepper
1/2 teaspoon garlic powder
1/4 teaspoon paprika
1/8 teaspoon ground cayenne pepper
Salt to taste after baked
Garlic Aioli
1/3 cup mayo
1 clove garlic minced
1 tablespoon lime juice
Salt & pepper to taste
Instructions
Soak the cut sweet potatoes in cold water for 45 minutes. Drain well and dry with paper towels.
Preheat oven to 425 degrees.
In large Ziploc bag add canola oil and sweet potatoes. Shake to coat.
In small bowl mix cumin, black pepper, garlic powder, paprika and cayenne pepper.
Sprinkle seasoning in Ziploc bag with potatoes and shake to coat.
Place potatoes on cookie sheets coated with nonstick spray; leaving space for heat between the wedges. Bake for 15 minutes. Turn and bake for another 15 minutes.
Serve warm with Garlic Aioli or salsa.
Other potato recipes you will love!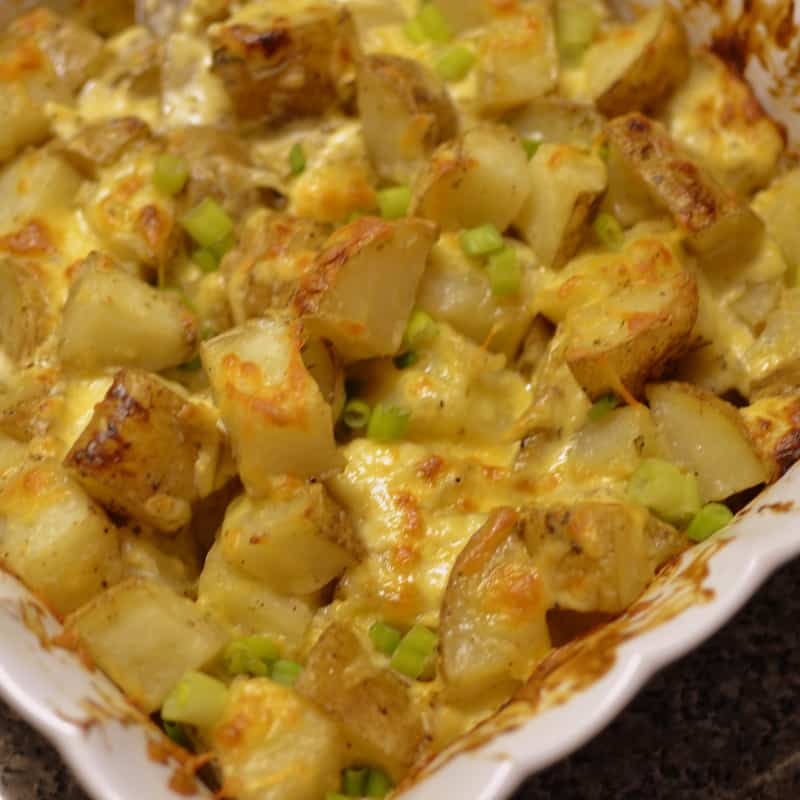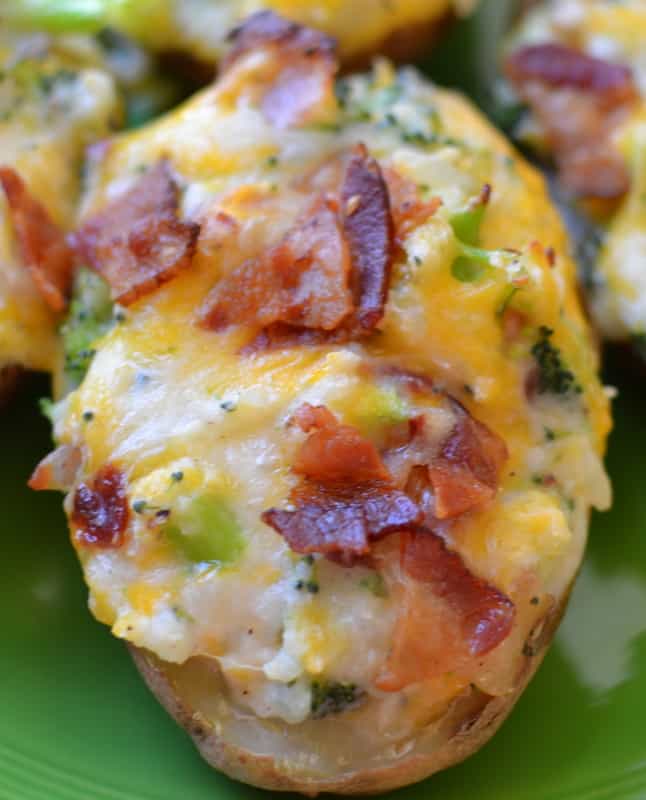 Broccoli Bacon Cheddar Twice Baked Potatoes