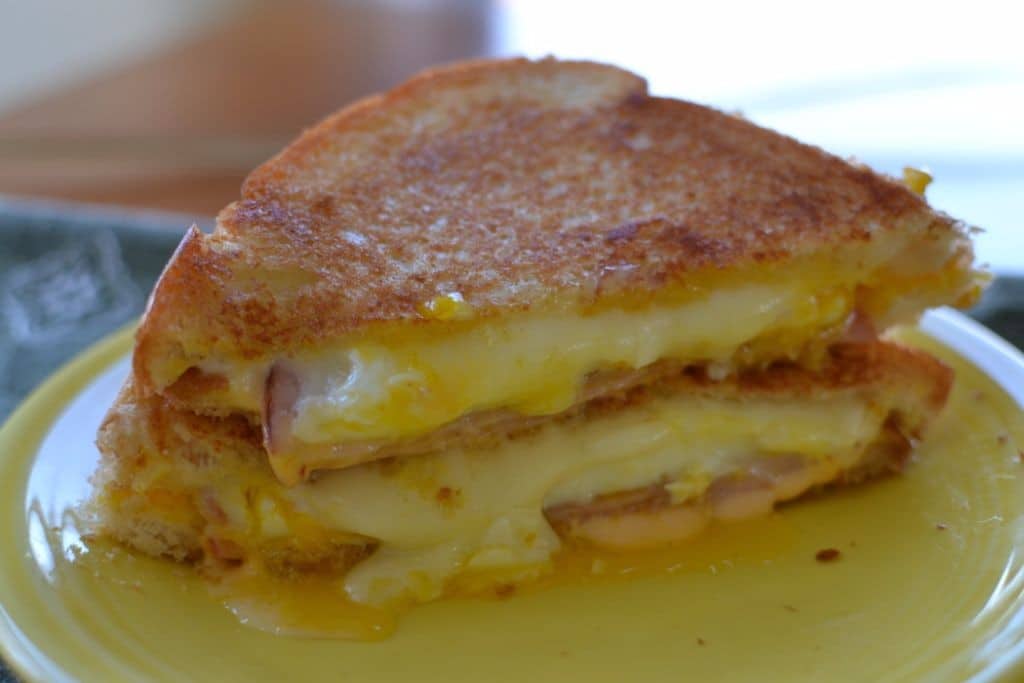 These delicious breakfast sandwiches are so easy and so scrumptious. You can whip these together in just a few minutes and they taste like heaven! I have seen other recipes for breakfast grilled cheese but they look a little complicated. I am not saying they aren't delectable but in the morning every minute counts!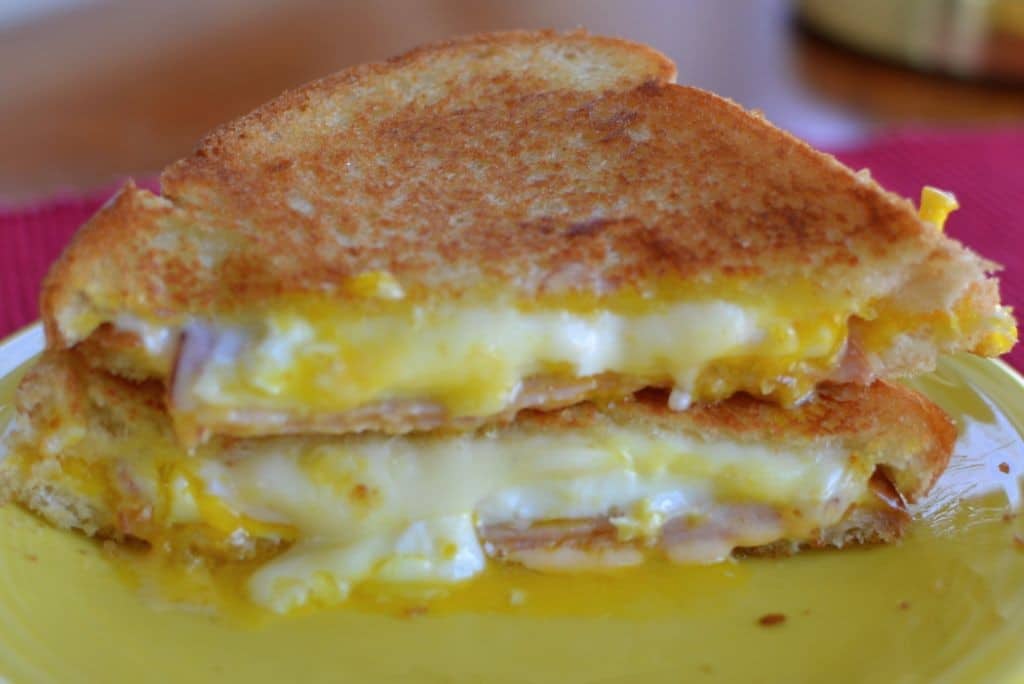 You may have all the ingredients in your house. You can substitute the ham with sausage or bacon. Maybe you want to go meatless this time!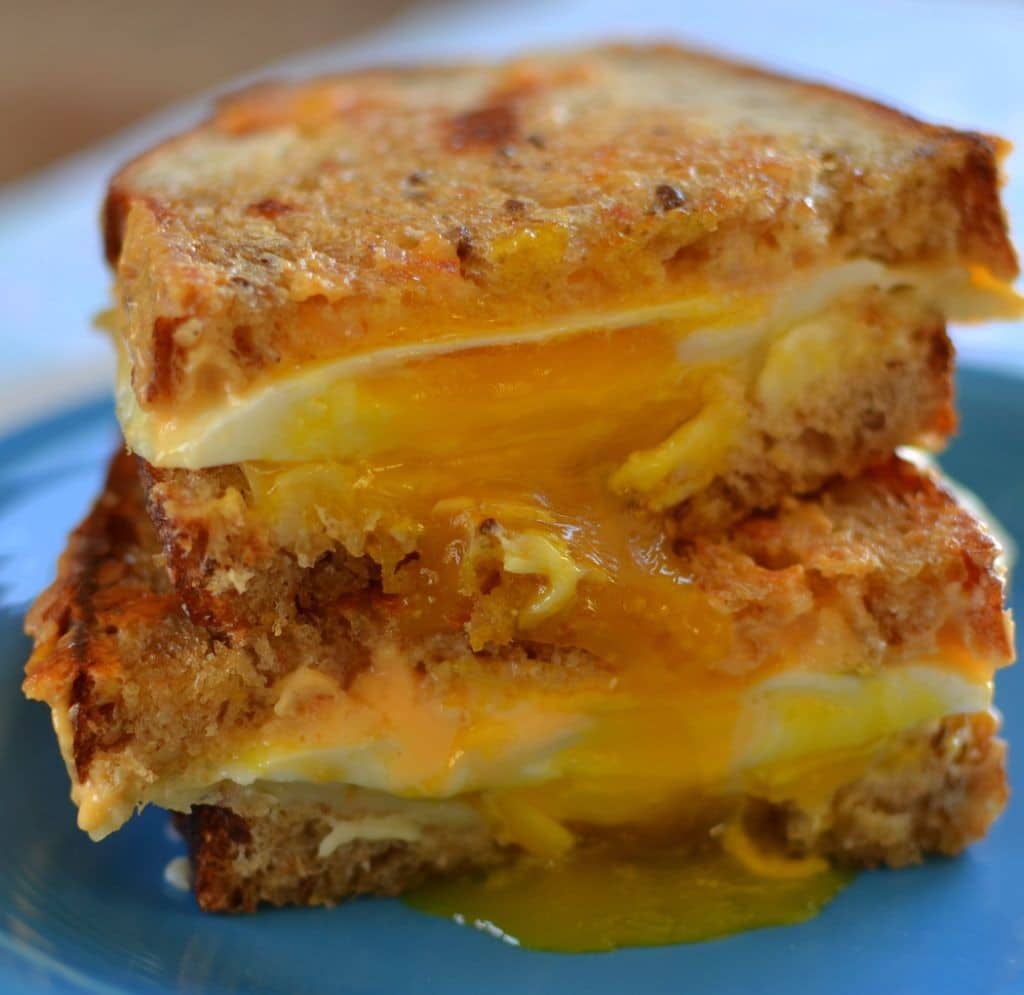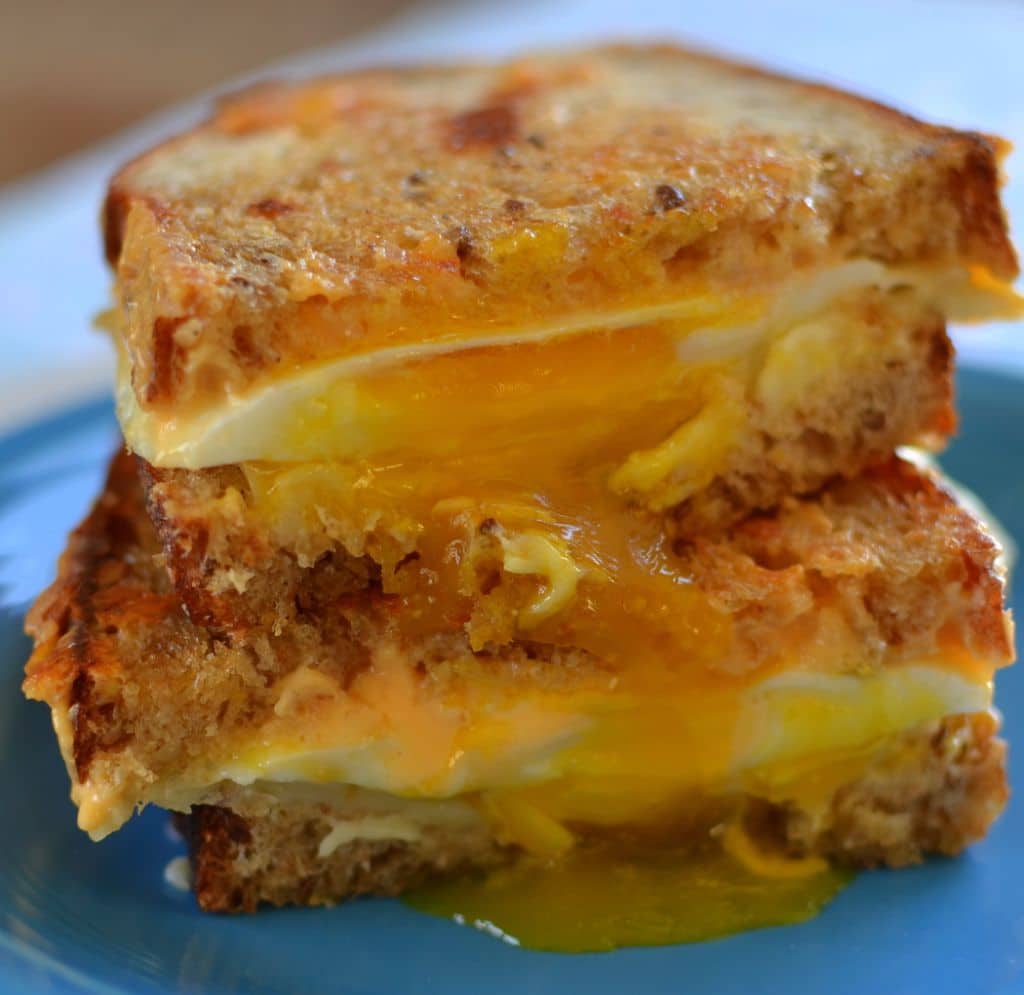 Enough said. These sandwiches are a shoe in with your family and perfect for you even on schooldays. They can be prepared in a matter of minutes.
Easy Breakfast Grilled Cheese
Ingredients
White bread
White American cheese slices
Yellow American cheese slices
Sweet Ham deli sliced
Eggs
Butter
Instructions
Place slice of white American on one side of the bread and place slice of yellow American on opposite slice. Top each side with a thin piece of honey ham. Have all your bread assembled so as you remove the eggs from the pan you are ready to go.
Cook one egg over easy per sandwich, Remove from the pan without over cooking and gently bring the sides of the sandwich together. DO NOT PRESS DOWN OR YOU WILL BREAK THE YOLK. Heat skillet over medium low heat. Top each sandwich with butter pats. Place butter side down in skillet. Cook until bread is browned. Add pats of butter to uncooked side. Flip and cook until sandwich is browned and cheese is gooey and melted.
https://www.smalltownwoman.com/easy-breakfast-grilled-cheese/