Sometime about mid October the local grocery stores around here start carrying fresh cranberries and oh my there are so many outstanding recipes that come from this tart berry. . This Five Minute Festive Cranberry Jalapeno Salsa is simply amazing. Somehow the spicy flavor of the jalapenos complements the cranberries just perfectly. It is not too spicy nor bitter from the cranberries. Some kind of crazy chemistry combines for perfect harmony. I could put this on grilled chicken and grilled fish. I could top baked brie with this or serve this as an accompaniment for grilled beef or pork tenderloin.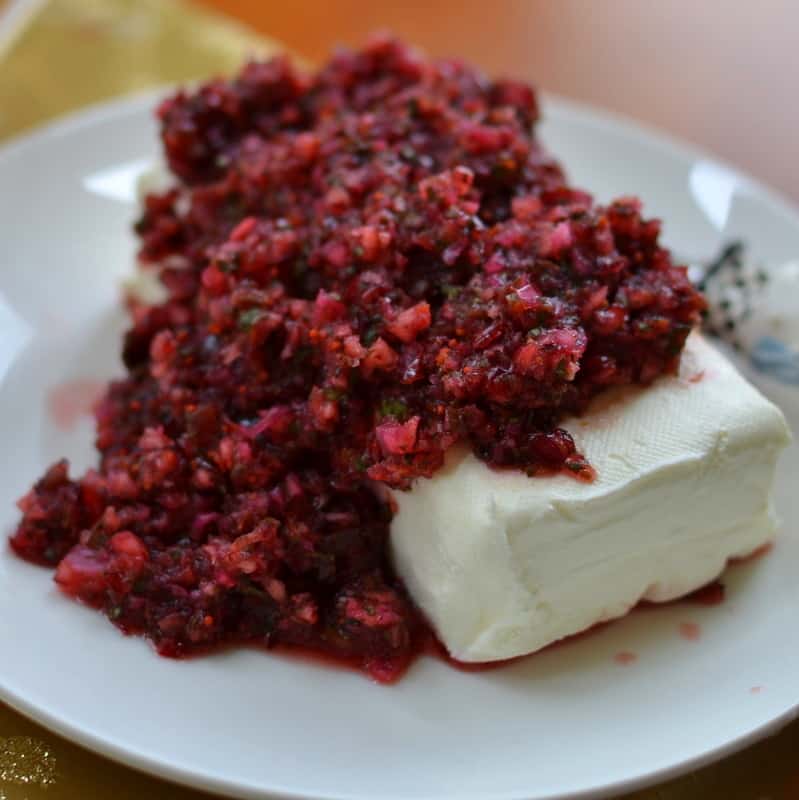 This amazing Five Minute Festive Cranberry Jalapeno Salsa combines fresh cranberries, jalapenos, cilantro, red onions, honey and lime juice into an amazing treat. It is absolutely breath taking over cream cheese with crackers or chips and makes quite the colorful treat for holiday parties and soirees.
Have you tried any of my other cranberry recipes? Cranberry Oatmeal White Chocolate Chunk Cookies, Cranberry Orange Bread and Cranberry Apple Pear Pecan Jello Salad are just a few reader favorites and perfect for this time of year.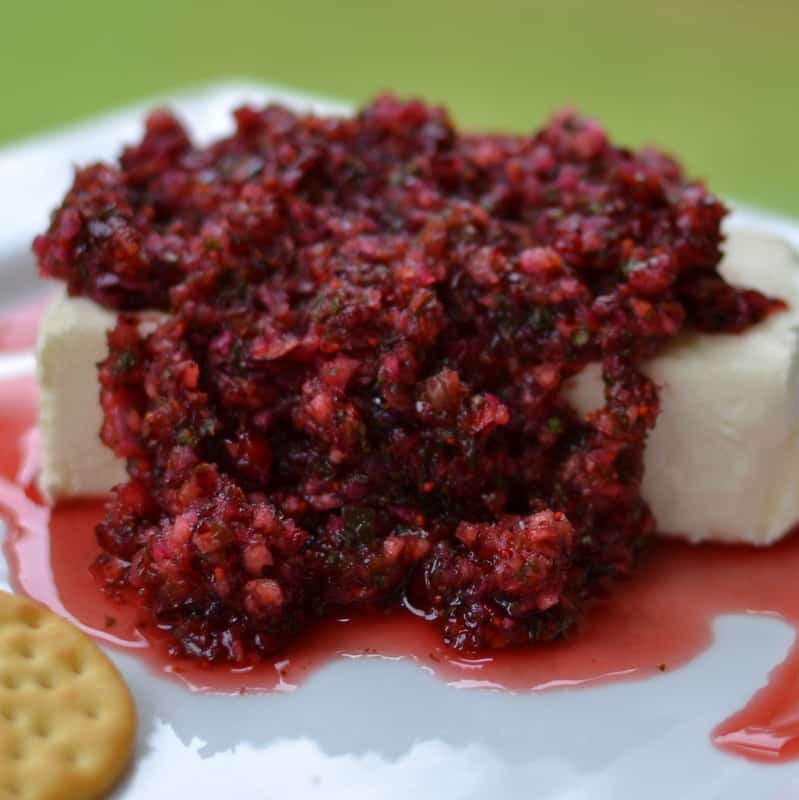 Cranberries are low in calories and high in vitamin C, vitamin A, and vitamin K making them the perfect salsa ingredient. You can find more information on the the Possible Health Benefits of Cranberries!
So if great food, healthy choices and awesome presentation are important to you than put this delectable Five Minute Festive Cranberry Jalapeno Salsa on your holiday appetizer list and wow your friends and family. Sit back and soak up the compliments. Good job my friend!! Actually great job my friend.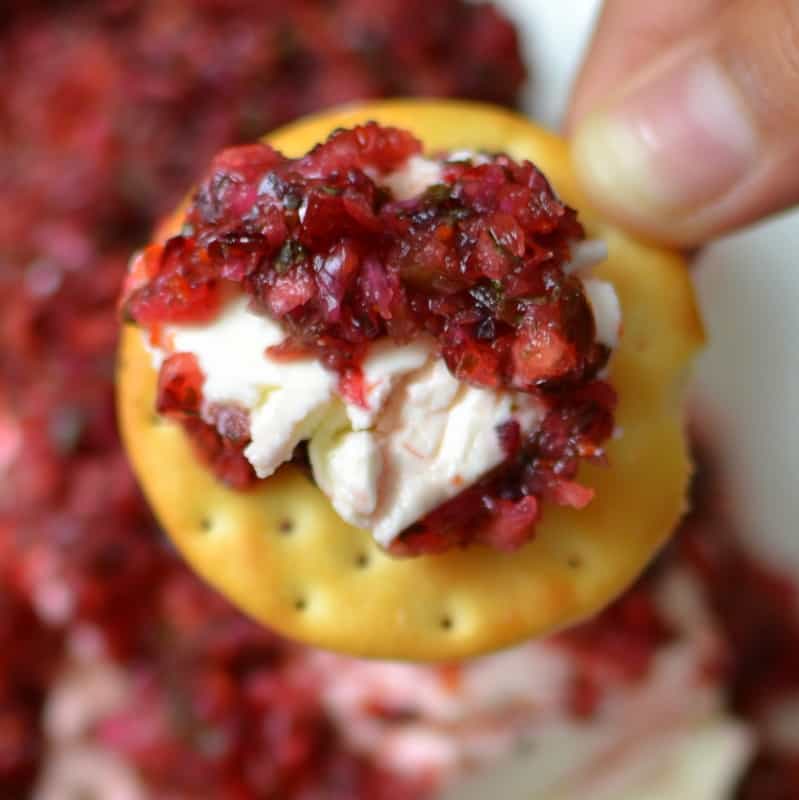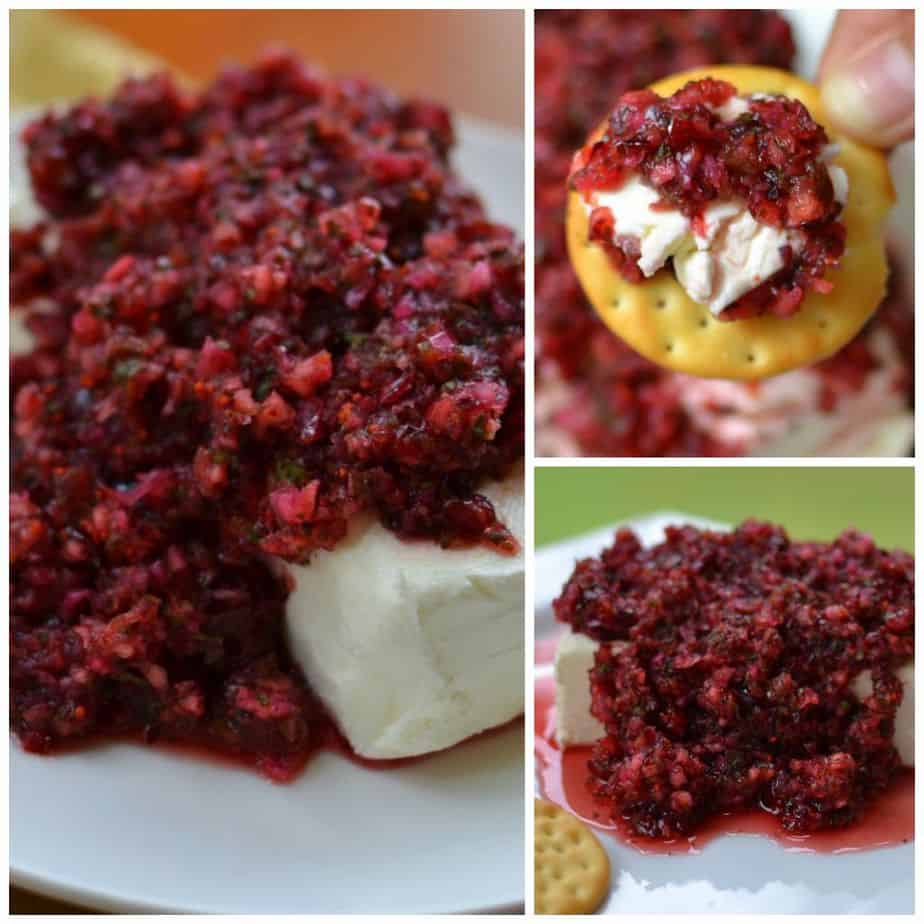 Five Minute Festive Cranberry Jalapeno Salsa
Ingredients
1 (12 ounce) bag fresh cranberries
1/2 medium red onion chopped
1 tablespoon orange zest
1 tablespoon lime zest
1/2 cup honey
2 jalapeno peppers seeded and minced
1/2 cup chopped fresh cilantro
2 limes juiced
Instructions
Combine cranberries, red onion, orange zest, lime zest, honey, jalapenos, cilantro and lime juice in a food processor. Pulse several times to chop to medium consistency. Refrigerate if not using immediately.
Notes
This is absolutely delicious over a block of cream cheese with butter crisp crackers.
https://www.smalltownwoman.com/five-minute-festive-cranberry-jalapeno-salsa/
Other cranberry recipes you will love!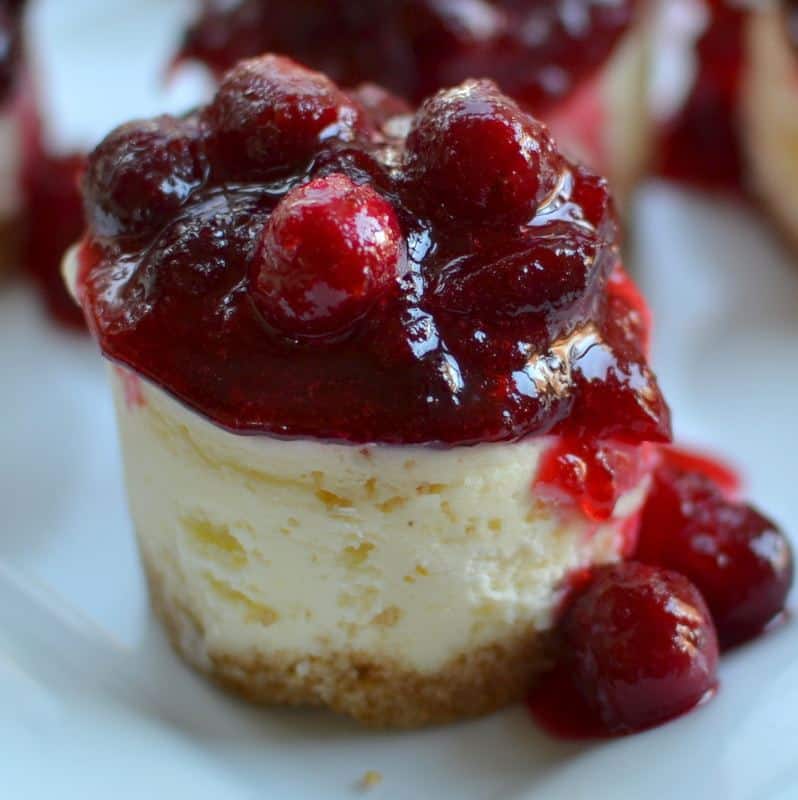 Mini White Chocolate Cranberry Cheesecakes