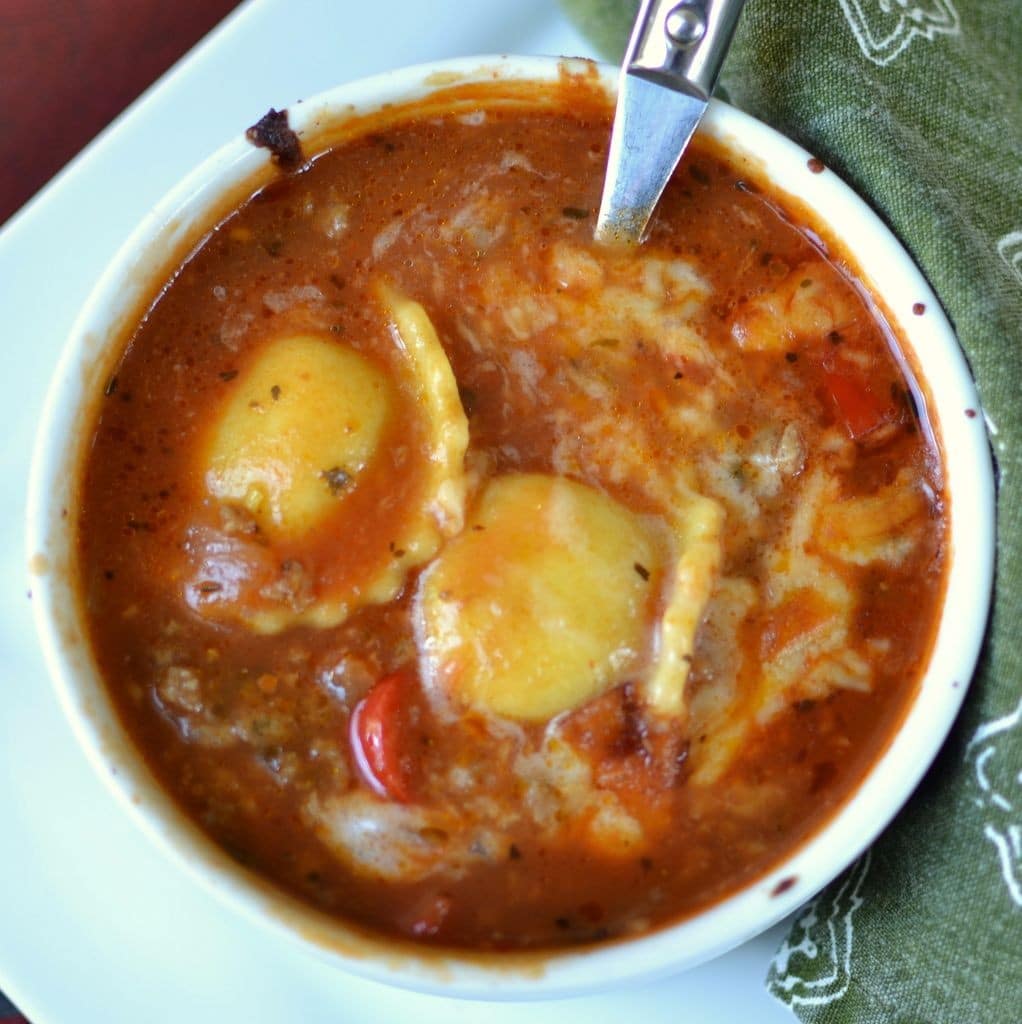 Delicious and easy ravioli soup is right up your alley.  Fall is in full force here and it is time for lots of comfort food!!!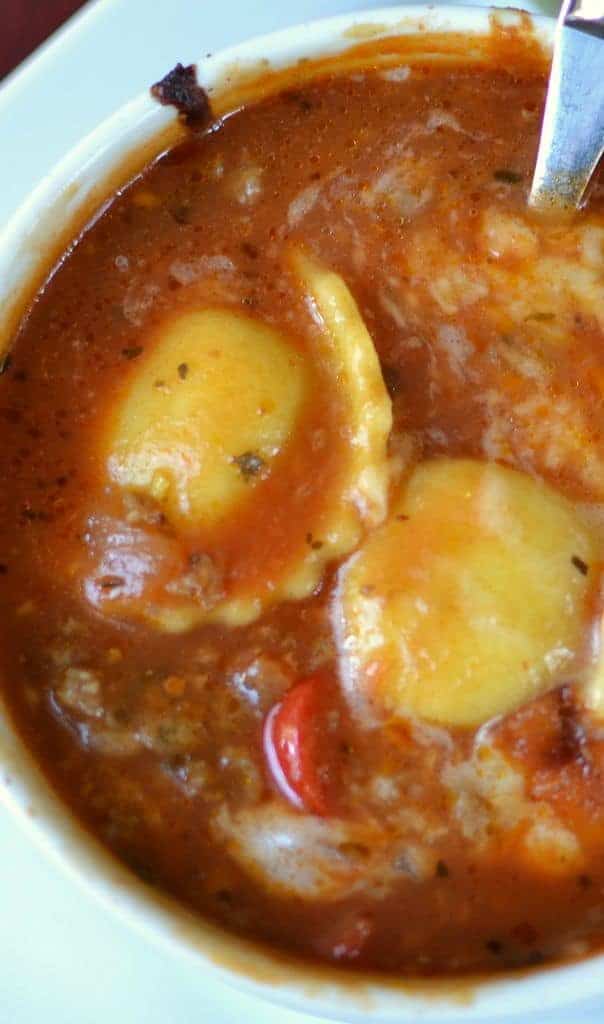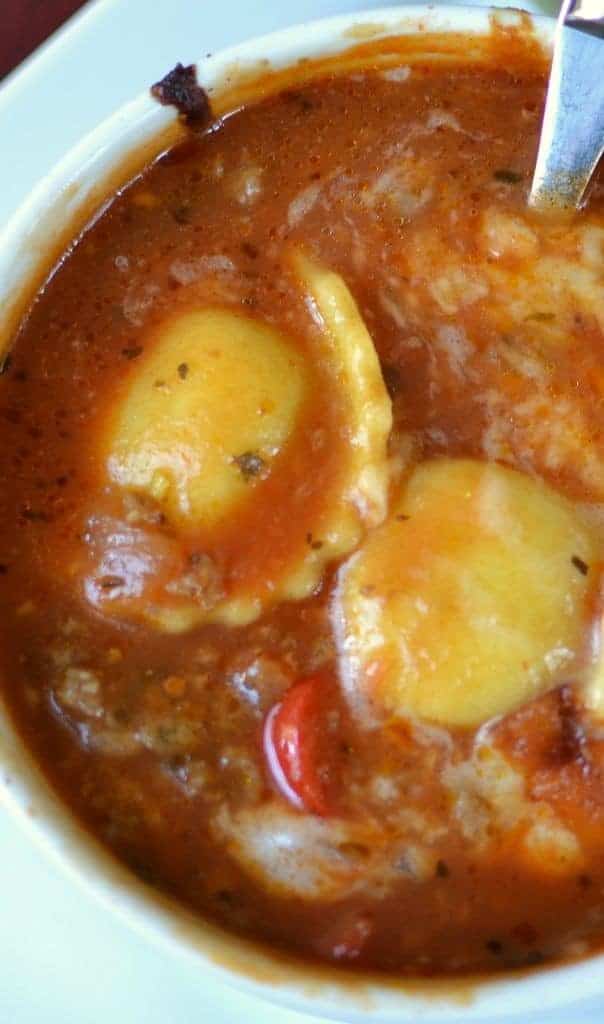 This soup combines sausage, onion, red pepper, spinach and cheese ravioli.  It will warm the cockles of your heart!  Whatever in the heck cockles are! Where do these crazy sayings come from?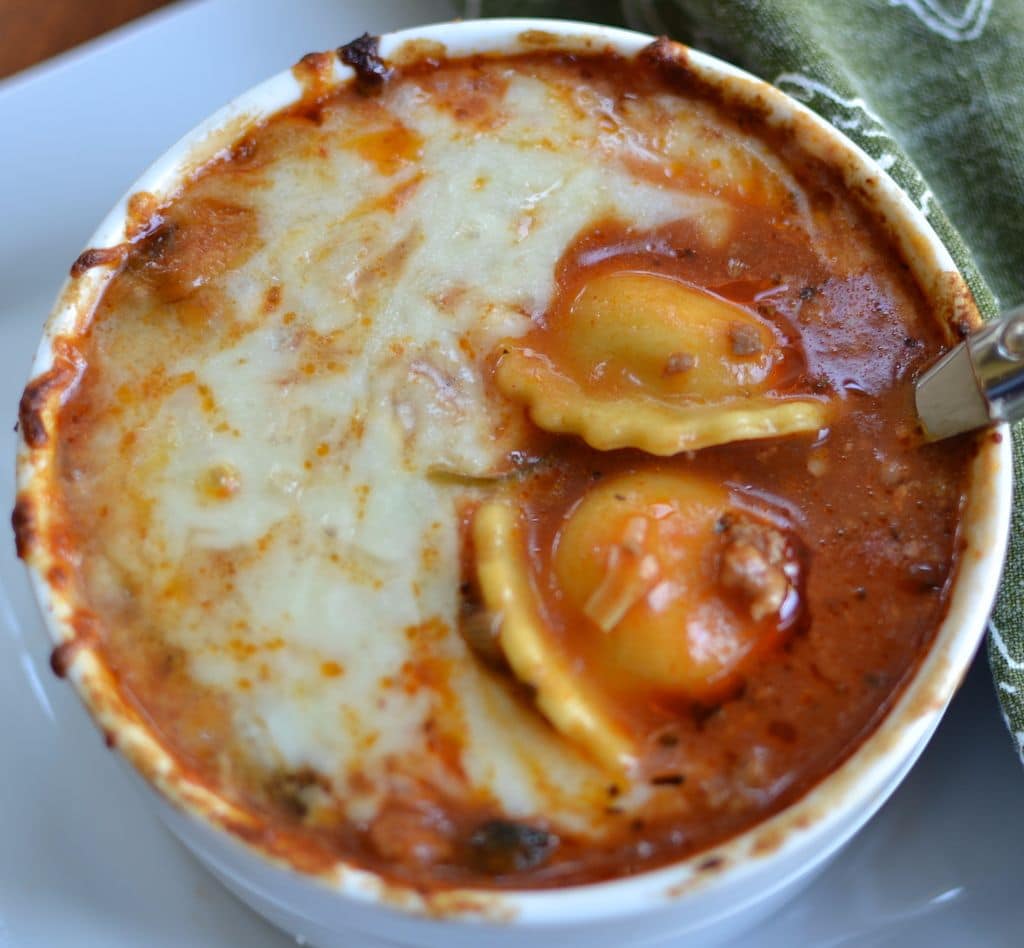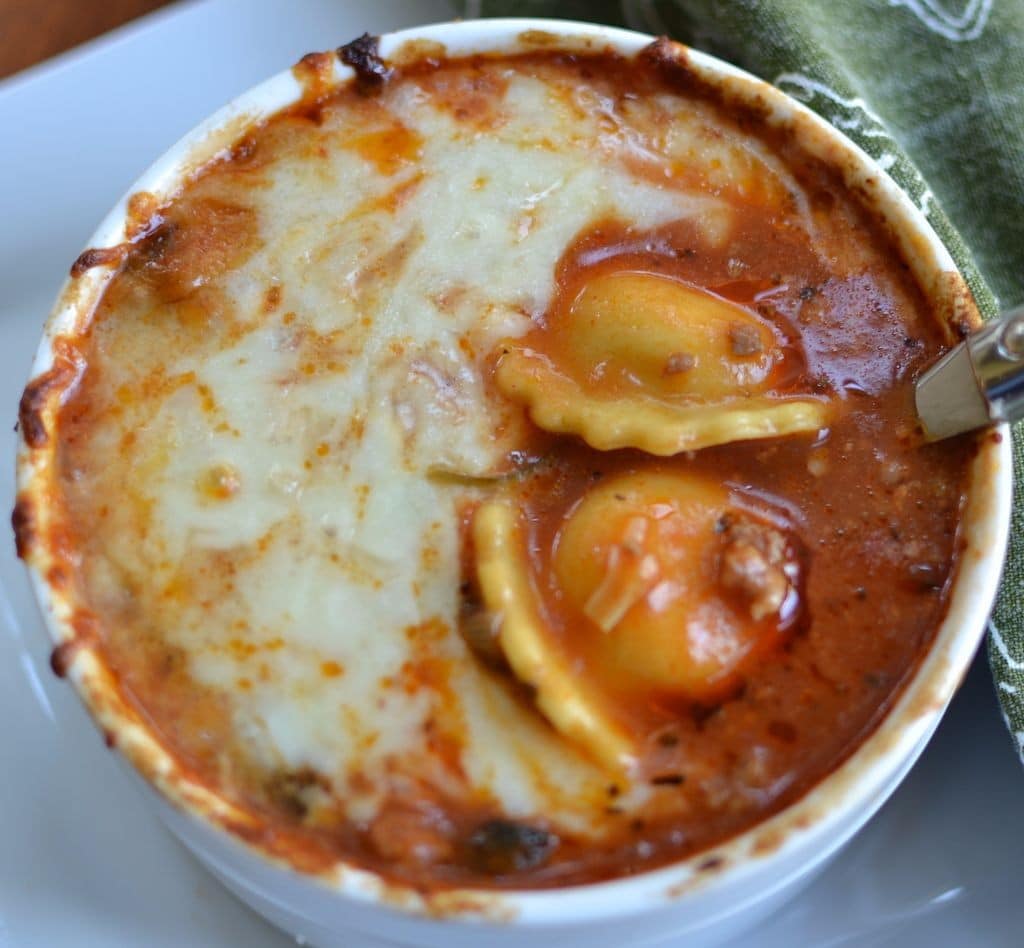 You can add a little mozzarella & provel cheese to the top or you can just go commando and leave the cheese off!  Both are equally delish!
Print
Ravioli Soup
1 lb. Jimmy Dean All Natural bulk sausage
1 medium onion finely chopped
1 red bell pepper seeded and cored finely chopped
3 cloves garlic finely minced
10–12 cups baby spinach
1 teaspoon basil
1 teaspoon oregano
1 can tomato sauce (15 oz.) I use Contadina
4 cups unsalted chicken stock (I use kitchen basics)
10 ounces frozen cheese ravioli (1/2 box of 20 ounce Louisa brand cheese ravioli)
1 cup shredded mozzarella
Instructions
Brown sausage in saucepan over medium heat. Drain excess grease and return to heat. Add onion and pepper and cook until soft; approximately 4-5 minutes. Add basil & oregano and stir to combine. Add garlic to saucepan with sausage and peppers and cook 1 minute. Add spinach and cook until wilted; approximately 2-3 minutes. Add chicken stock and tomato sauce. Simmer for 30-40 minutes.
Add the cheese ravioli and simmer for 7-10 minutes. Ladle into bowls and top with 1/4 cup mozzarella. Place under the broiler just long enough to melt and lightly brown cheese. Serve immediately.
Notes
Make sure you use ovenproof soup bowls when placing under broiler.
https://www.smalltownwoman.com/wp-content/uploads/2019/05/Beth-1.pdf