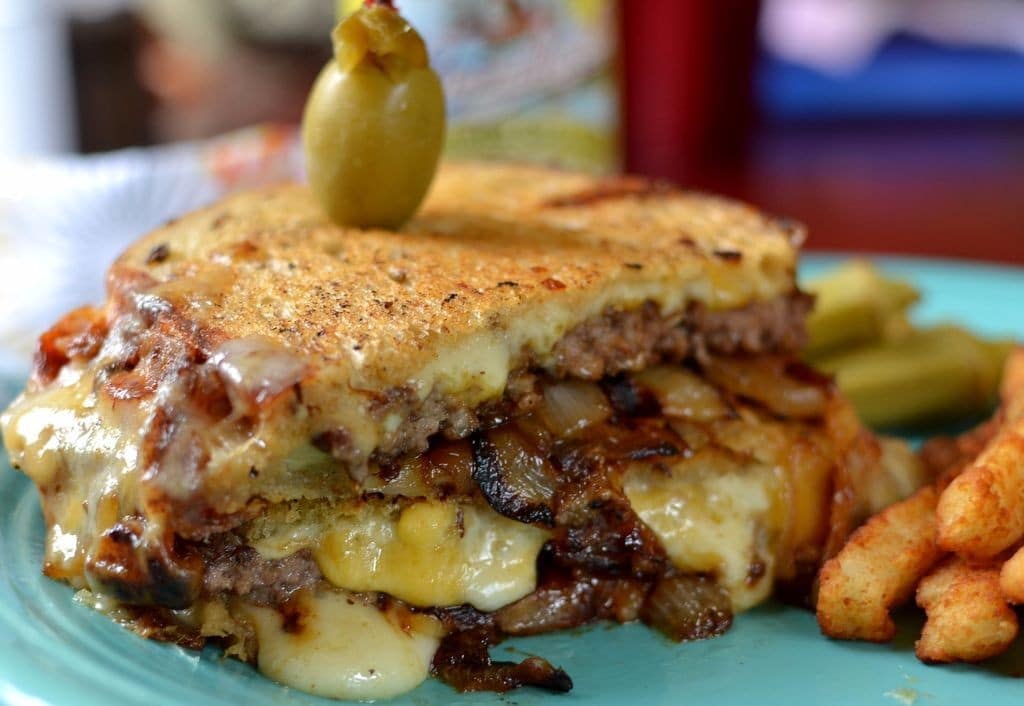 When I was a kid the patty melt was a standard at the local dinner.  I remember the smell of the onions and beef searing on the grill was mouthwatering good.  This recipe recreated that memory and puts it into a super high bracket.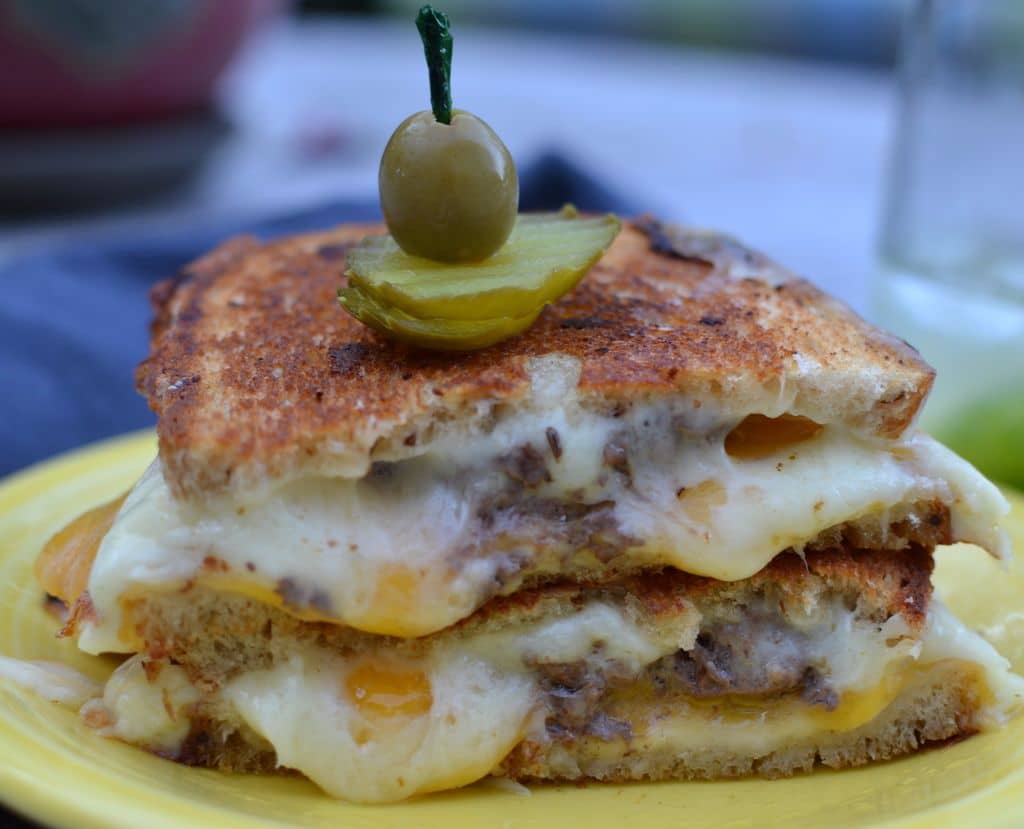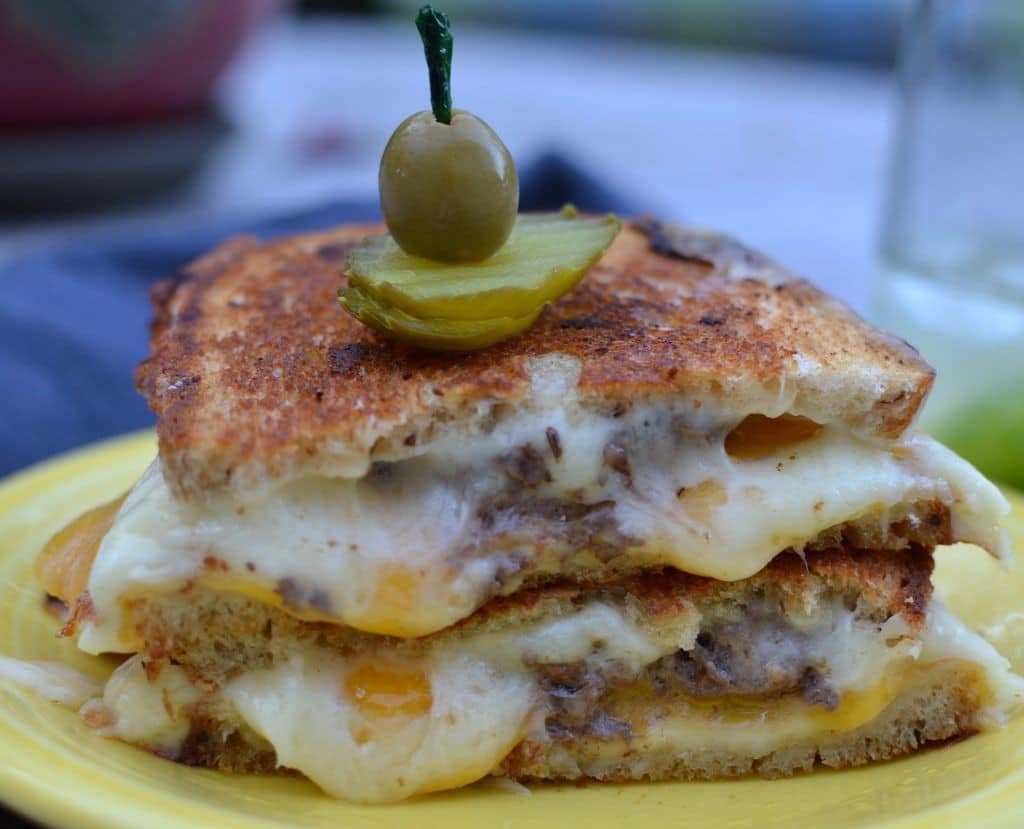 You are going to love every ounce of this sandwich.  You can prepare it with or without onions and I encourage you not to add any condiments until you have the pleasure of savoring it just as it is!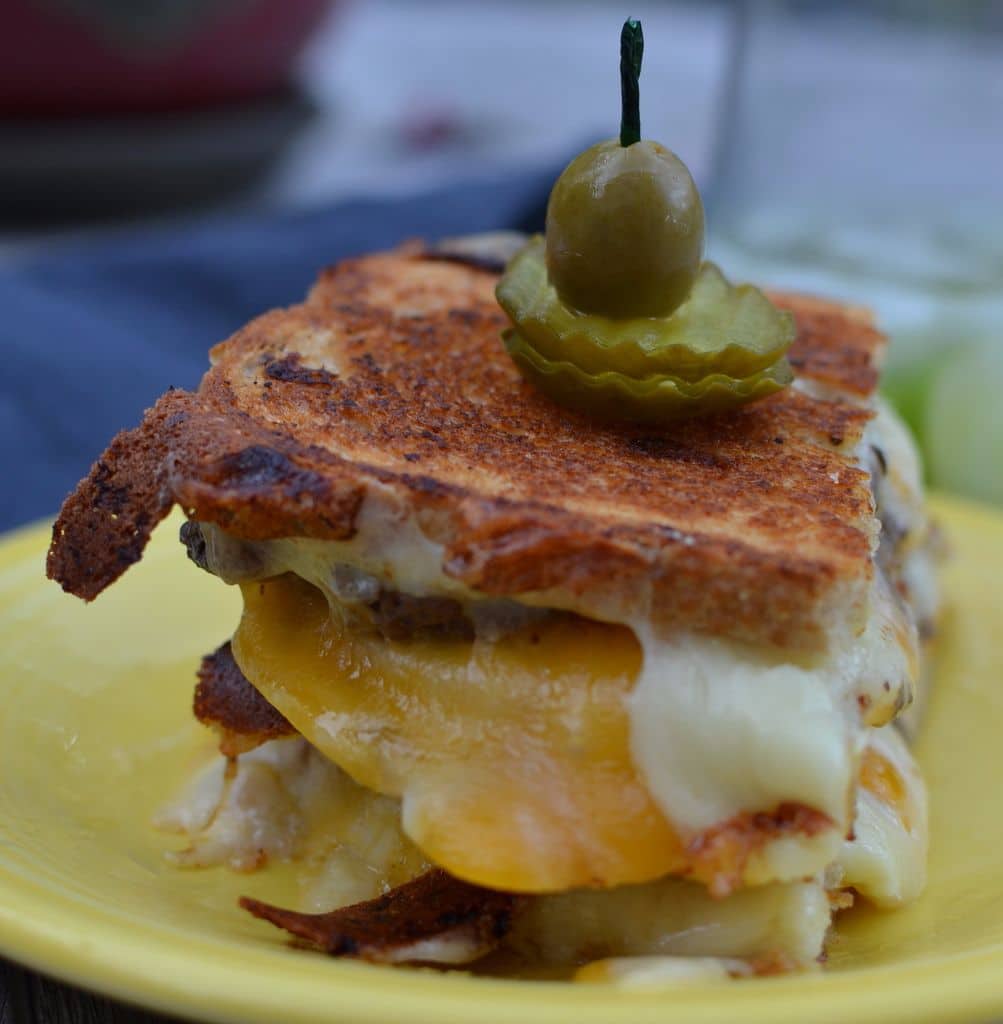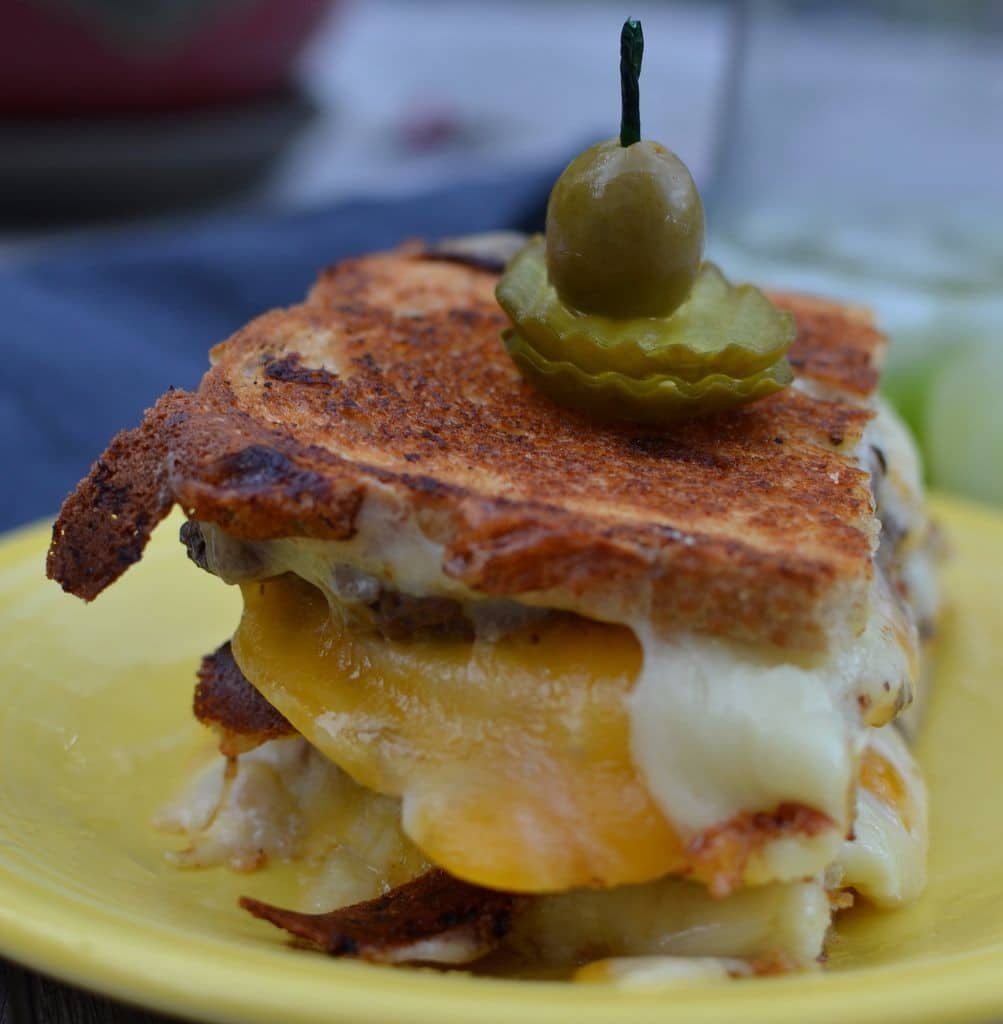 Oh my goodness there is just so much to love about this sandwich!  I hope you enjoy it as much as I do and I hope it brings back some really sweet memories.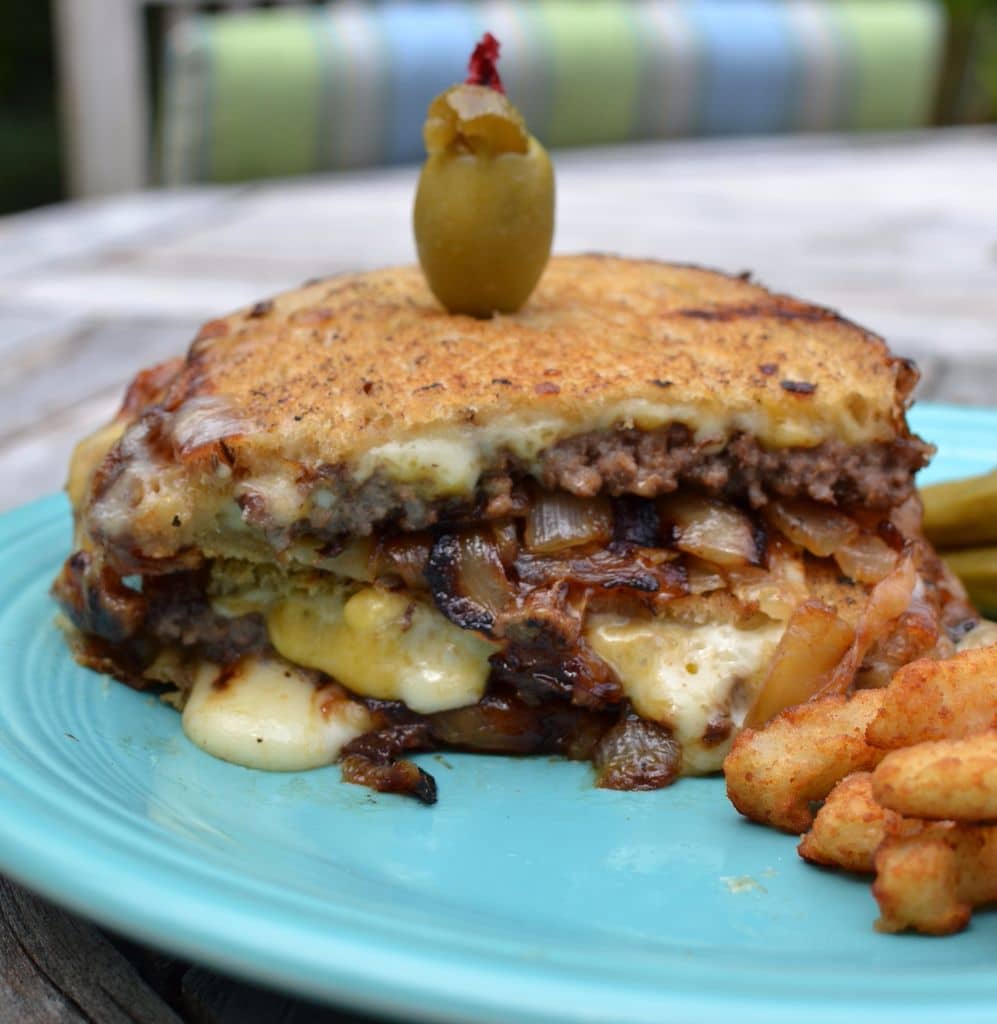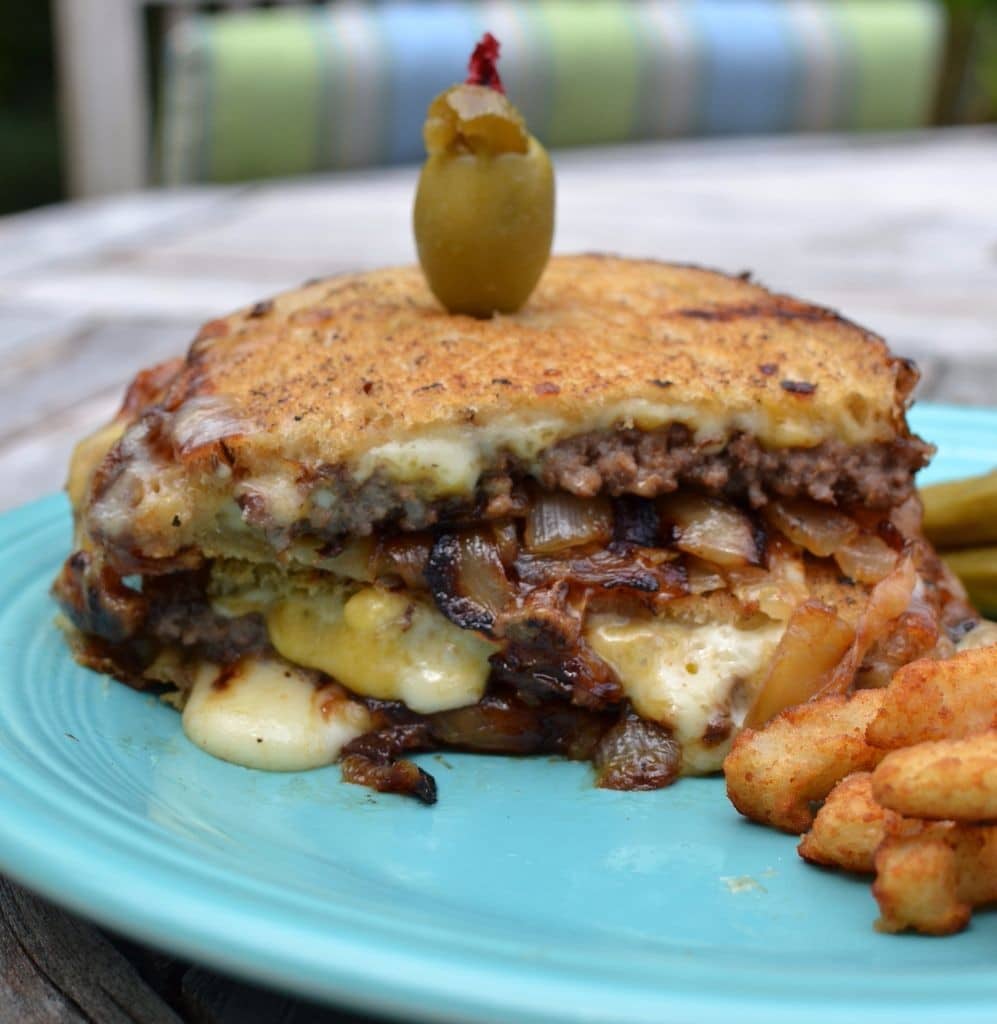 Bon appetit my sweet hungry friends!
Print
Classic Patty Melt
Scale
Ingredients
2 medium onions cut in thing rings (optional)
1 lb. ground beef
Salt & Pepper
Worcestershire Sauce
4 slices rye bread
2 slices swiss cheese
2 slices American cheese
2 slices provolone cheese
2 slices cheddar cheese
Butter
Instructions
Place 1-2 tablespoons butter in nonstick skillet over medium low heat. Add onions and cook until golden brown approximately 15-20 minutes.
Mix 5-7 dashes Worcestershire sauce with ground beef and form into four thin patties. Cook in skillet over medium heat until lightly browned. Flip and cook other side until brown.
Place two different cheeses on each side of bread forming two sandwiches. Add browned onions and two patties to each sandwich side by side.
Butter top side of bread and place butter down in skillet over medium low heat and cook until golden brown. Butter other side of bread before flipping. Flip and brown other side until golden brown and cheese is all melty.
https://www.smalltownwoman.com/wp-content/uploads/2019/05/Beth-1.pdf