These Easy Sweet Fried Honey Fritters are a treat at our house.  The dough is quick to mix up, fried to a light golden brown and drizzled with honey.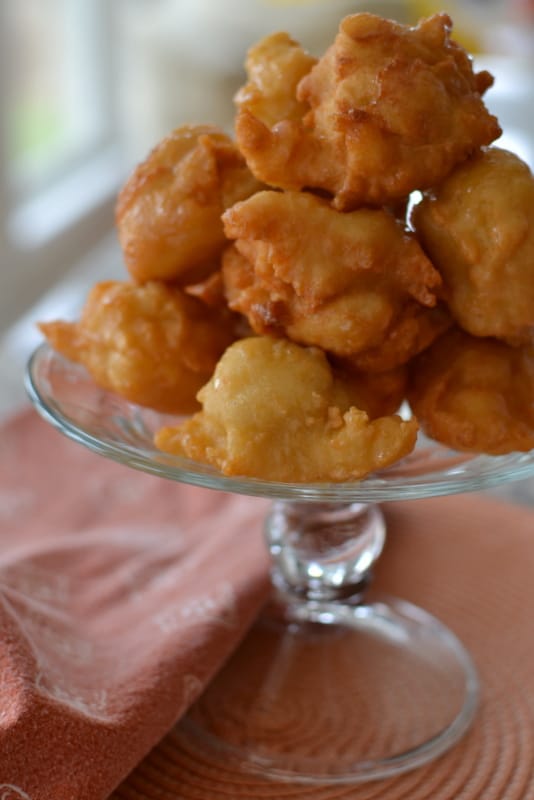 Do you like fritters? Our family just loves them and these are especially dear to our hearts as they are very popular in my two youngest children's birth country of Guatemala. I bet you did not know that I have two beautiful adopted children from that country.  These Easy Sweet Fried Honey Fritters are especially popular at Christmas and are called Guatemala Bunuelos (Fritters in Honey).  The dough is just a handful of ingredients most of which you probably have on hand.
Have you tried any of other fritter recipes?  Quick and Crispy Corn Fritters, Zucchini Gouda Fritters and Apple Fritters are all amazing and delicious.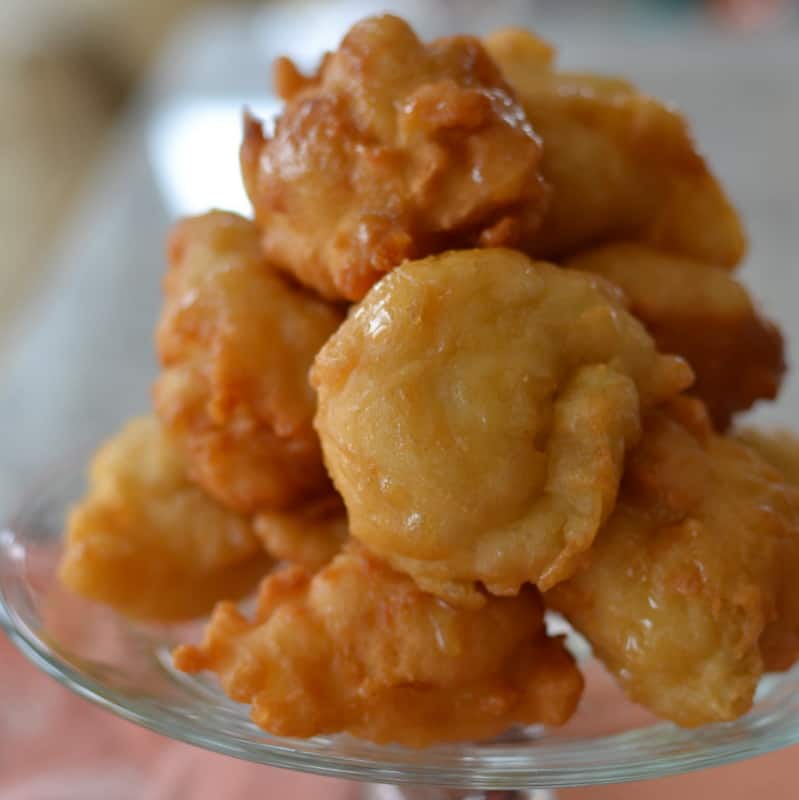 Instead of dragging out that big deep fryer just use a dutch oven or a heavy pot. Add about an inch of oil and heat to 375 degrees.  I use my candy thermometer.  It takes a little practice to regulate the temperature.  When you add the batter the temperature of the oil will drop so you have to adjust up a touch as you may have to adjust a touch back down later.  Cook in small batches, flip and brown on both sides and drain on paper towels.  Drizzle with honey.  The honey really is the star here so be sure and use good quality honey.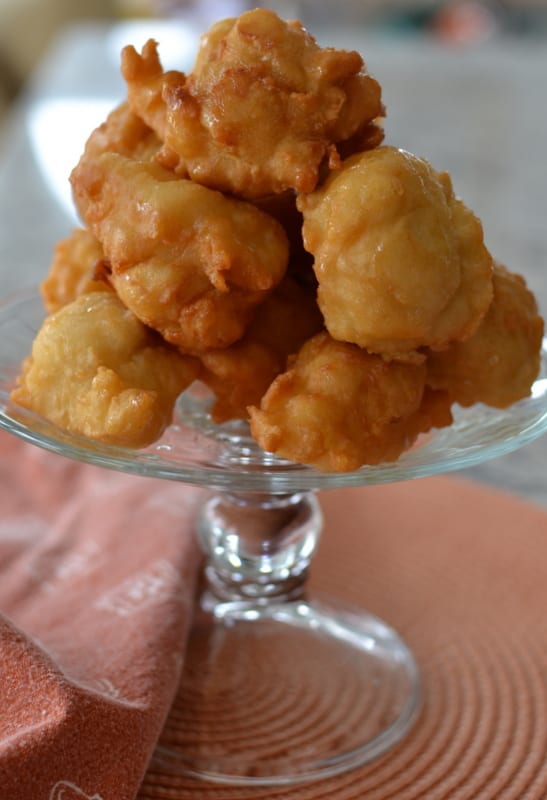 These can made up to several days in advance and stored in an airtight container at room temperature. They are also delicious rolled in powder sugar albeit a little more messy. Put these amazing Easy Sweet Fried Honey Fritters on your to try list today and have yourself a Guatemalan treat.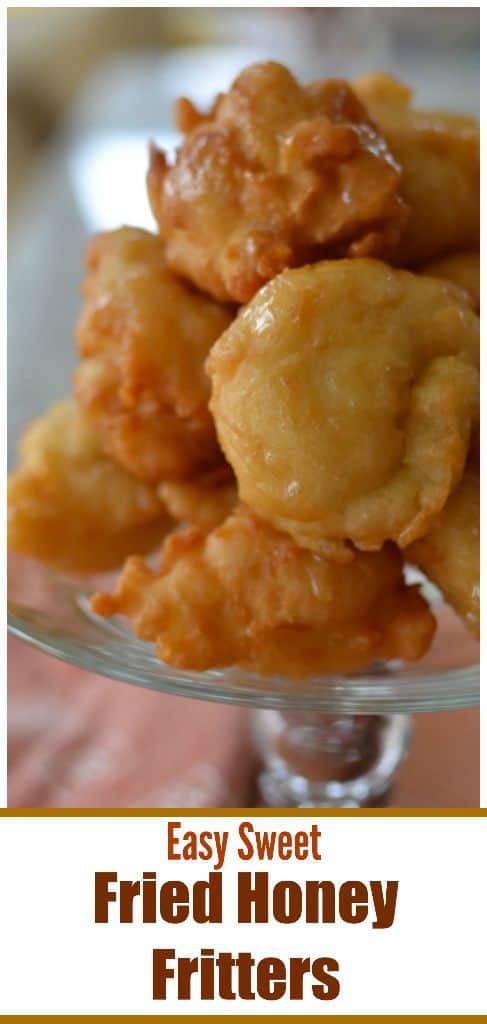 Print
Easy Sweet Fried Honey Fritters
2 cups all purpose flour
1 teaspoon baking powder
1/2 teaspoon salt
1 cup water
1/2 cup butter (1 stick)
3 eggs
Canola oil for frying
Honey for drizzling
Instructions
In small bowl whisk together flour, baking powder and salt.
Bring water just to boiling, add butter and stir until melted. Stir in flour mixture. Beat the eggs in to the flour mixture; one at a time.
Heat about one inch canola oil to 375 degrees in Dutch oven or heavy stock pot. Drop batter in by heaping tablespoons. Cook a few at a time so you do not overcrowd the pan. Cook about 20-30 seconds per side; or just until golden brown. Remove with slotted spoon or deep fry skimmer. Drain on paper towels.
While still warm drizzle with honey and toss to coat.
Other sweet recipes you will love!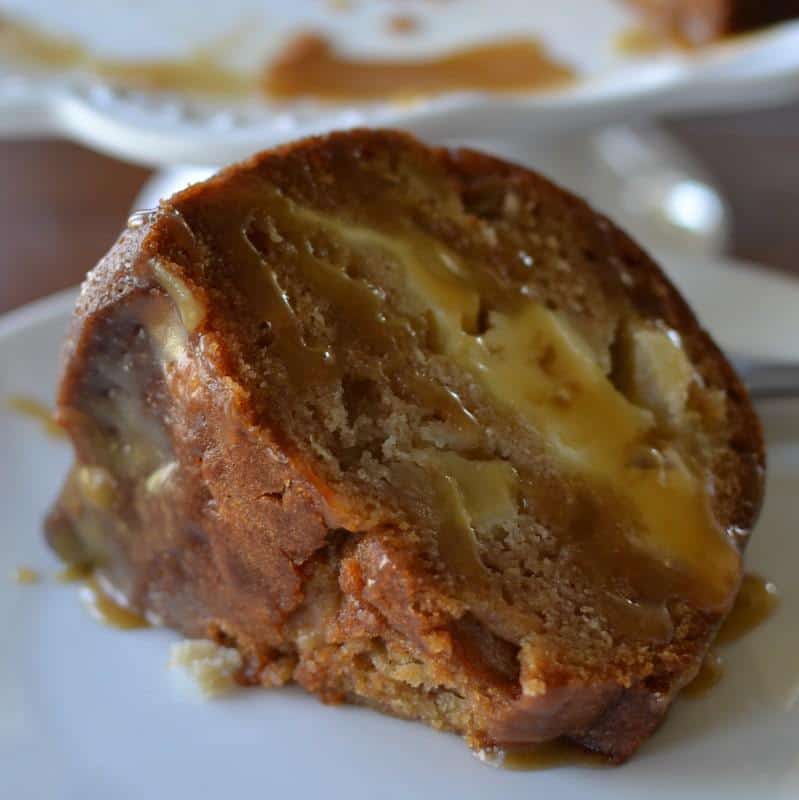 Apple Caramel Cream Cheese Bundt Cake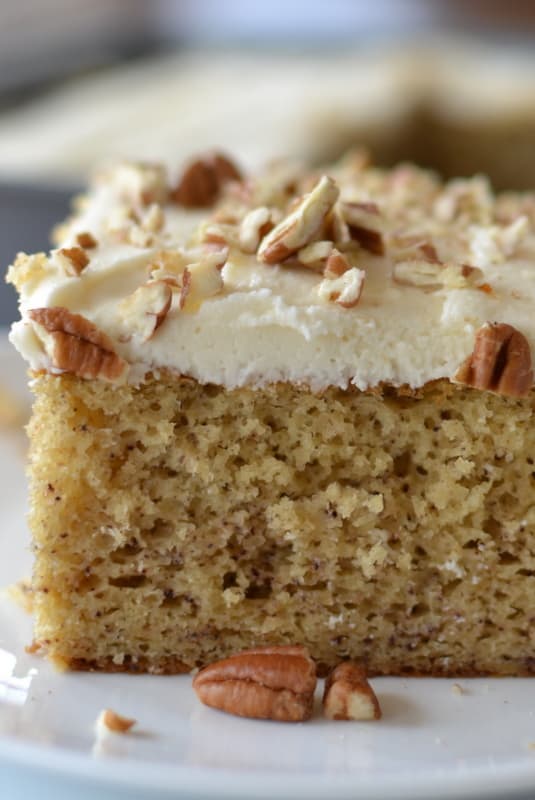 Easy Banana Cake with Cream Cheese Frosting
https://www.smalltownwoman.com/wp-content/uploads/2019/05/Beth-1.pdf