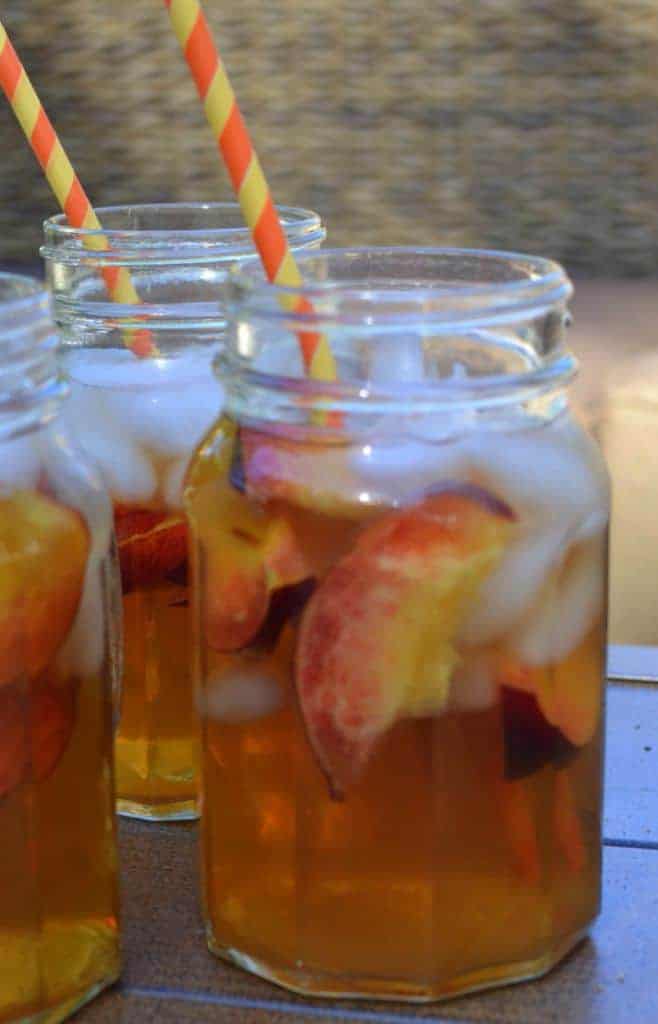 Fresh tree ripened peaches are in and they are so sweet and delectable! This Fresh Peach Tea brings all their wonderful flavors into a lightly sweetened refreshing beverage. This is perfect for your patio party or your after yard work pick me up!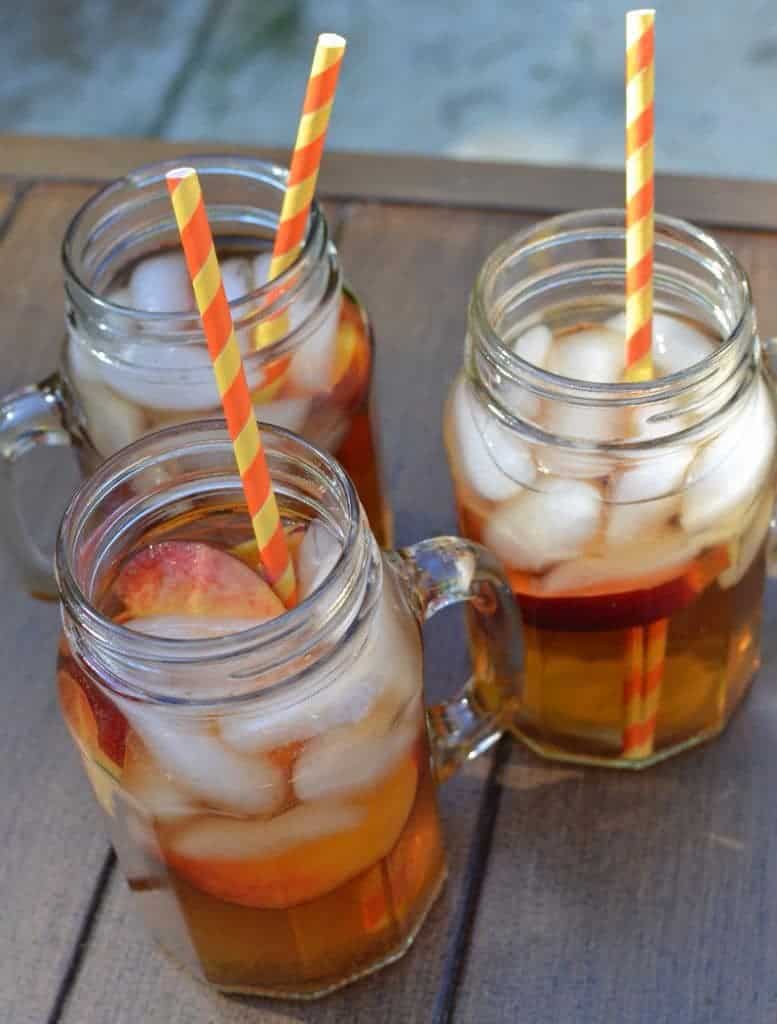 Peaches are an excellent source of vitamin C and fiber! It takes a little time to prepare Fresh Peach Tea but you don't have to stick around. I know you got better things to do so just leave those little jobbers simmering and go about your business.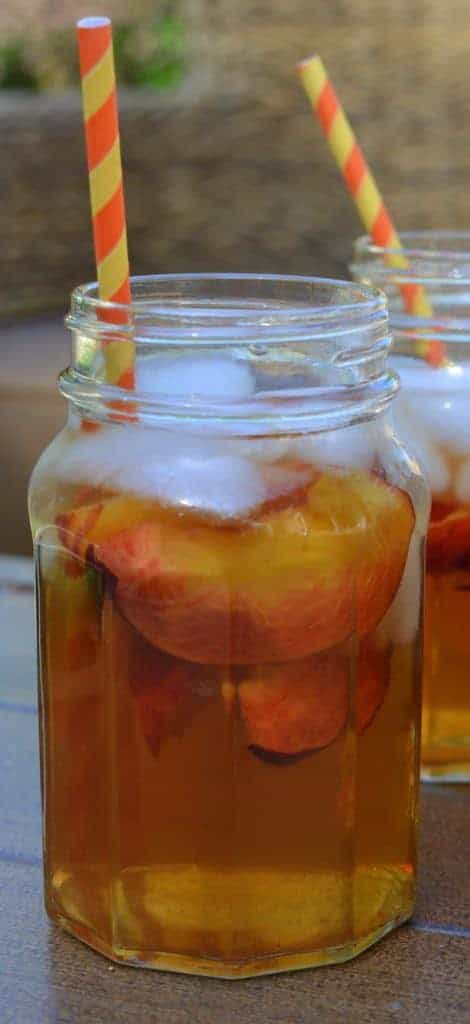 This Fresh Peach Tea needs to be on your list today while the peaches are so juicy and delectable!
Fresh Peach Tea
Scale
Ingredients
3 green tea bags
1/4 cup sugar
3–4 large peaches sliced (reserve one peach for garnish and don't slice till tea is ready)
8 cups water
Instructions
Bring 6 cups water to a boil. Add your tea bags and remove from heat. Let the tea bags seep for about 15 minutes. Remove tea bags and allow to cool.
Bring 2 cups water, sugar and peaches to a low boil (except not the peach you are reserving for garnish). Allow to simmer for 30 minutes. Mash peaches with old style potato masher or spoon and simmer for another 10 minutes. Remove from heat and run through strainer. Allow to cool. Serve over ice with fresh peach slices.
Notes
If you like it sweet increase your sugar to 1/2 cup. I think peaches are naturally sweet but everyone has different taste buds. If have made this with 1/4 cup Stevia instead of the sugar and it is equally delicious and sugar free.
Other delicious recipes you might love!!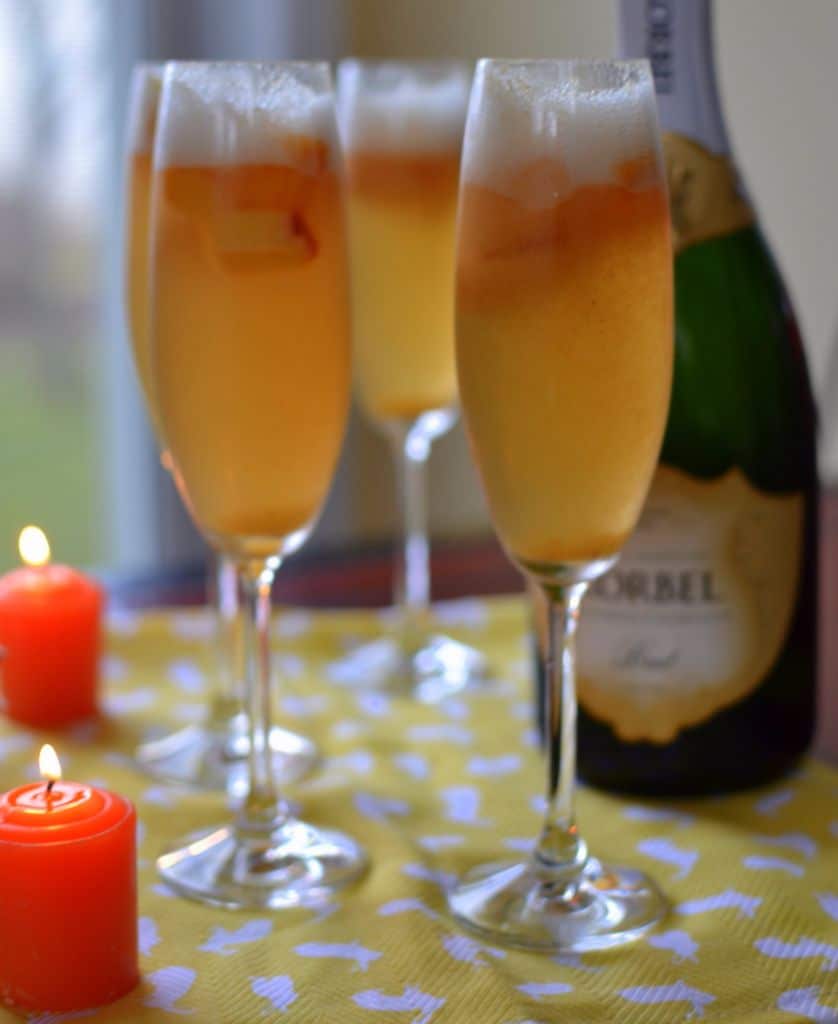 Peach Sorbet Bellini
https://www.smalltownwoman.com/peach-sorbet-bellini/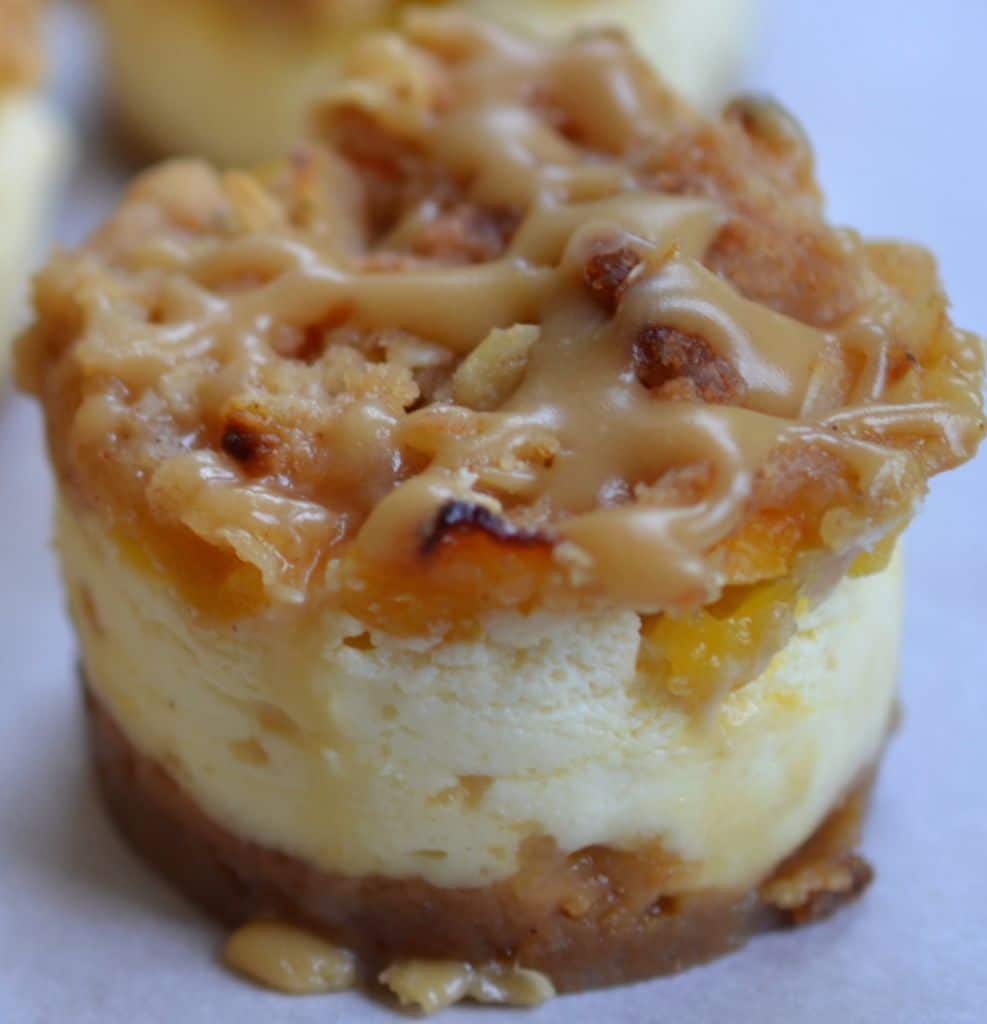 Mini Peach Caramel Crumb Cheesecake
https://www.smalltownwoman.com/mini-peach-caramel-crumb-cheesecakes/
https://www.smalltownwoman.com/wp-content/uploads/2019/05/Beth-1.pdf
Reader Interactions