Easy Grapefruit Margaritas are a combination of fresh grapefruit juice, fresh lime juice, tequila and triple sec.  This refreshing adult beverage comes together in a matter of minutes.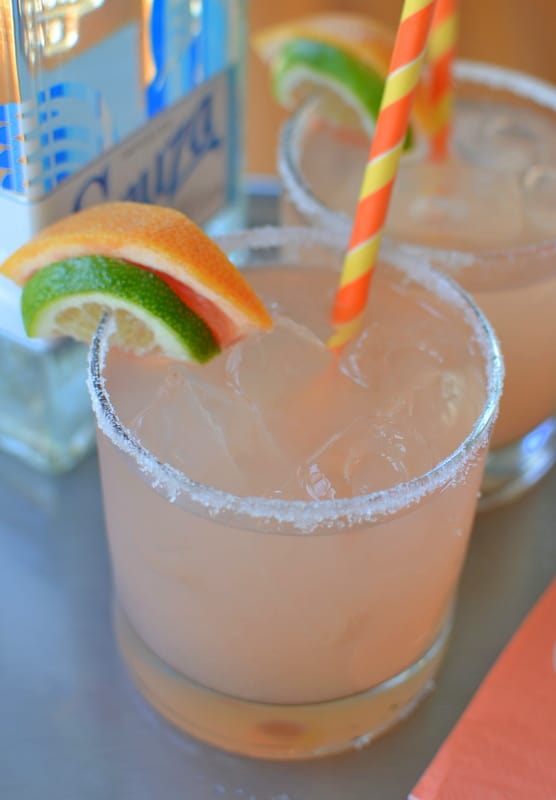 Boy these weeks are just flying by at a hundred miles a minute.  The weekend just ended and before I can even blink my eyes it will here again.  Why not kick it up a bit and make yourself an amazing adult beverage?  Of course you need not wait for the weekend to make one of these amazing Easy Grapefruit Margaritas.  Do you like grapefruit? I am sure that you like margaritas or you would not be reading this post.  I am not a huge grapefruit nut but hubby is.  I must admit these Easy Grapefruit Margaritas brings out the best that grapefruit has to offer.  They are not too tart and not too sweet.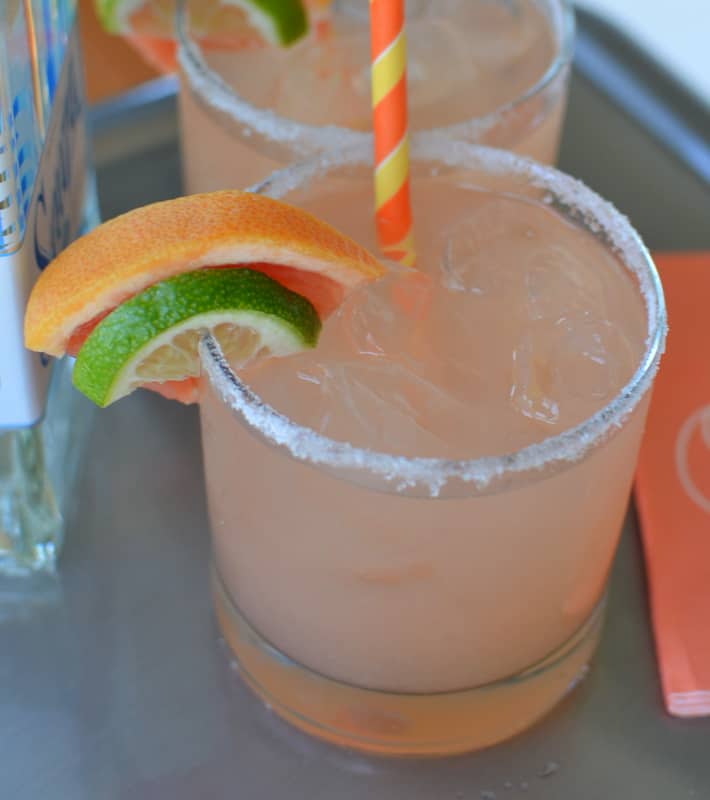 Have you tried any of my other margarita recipes? Frozen Pineapple Strawberry Margaritas, Pineapple Margaritas, and Raspberry Margaritas are both outstanding and refreshing.  These beautiful Blue Margaritas from Baking Beauty are party favorites here.
I think this summer at one our patio parties I am going to set up a margarita bar. I am thinking strawberry, pineapple, raspberry and grapefruit. I will mix a pitcher of each of the margaritas and have ice, blender (if you choose to make it a frozen margarita) and plenty of fun garnishments like fresh strawberries, pineapple, raspberries, lime slices, orange slices and grapefruit slices. Perhaps my guests will even to blend a couple of the flavors together creating their own unique margaritas. I will also add a bottle of tequila to the bar for anyone who wanted to mix it just a little stronger.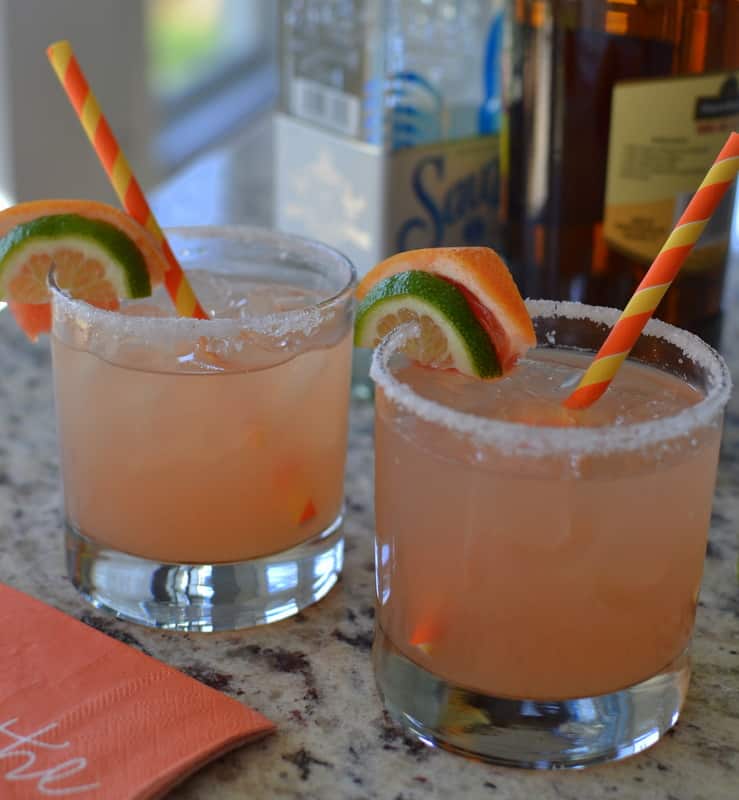 So if you are planning a party or maybe just relaxing a bit with your significant other put these lip smacking good Easy Grapefruit Margaritas on your to try list today.
Print
Easy Grapefruit Margaritas
Scale
Ingredients
Kosher salt
1 cup fresh grapefruit juice
3/4 cup fresh lime juice
1/2 cup triple sec
1/2 cup white tequila
Lime slices
Grapefruit slice
Ice
Optional 2–3 tablespoons simple syrup
Instructions
Rub the lime around the edge of the glass and then dip the rim of each glass lightly in a plate of kosher salt.
In pitcher mix together grapefruit juice, lime juice, triple sec and tequila. If desired sweeten to taste with simple syrup. Pour over ice and garnish with Lime and grapefruit slices.
https://www.smalltownwoman.com/wp-content/uploads/2019/05/Beth-1.pdf
Reader Interactions