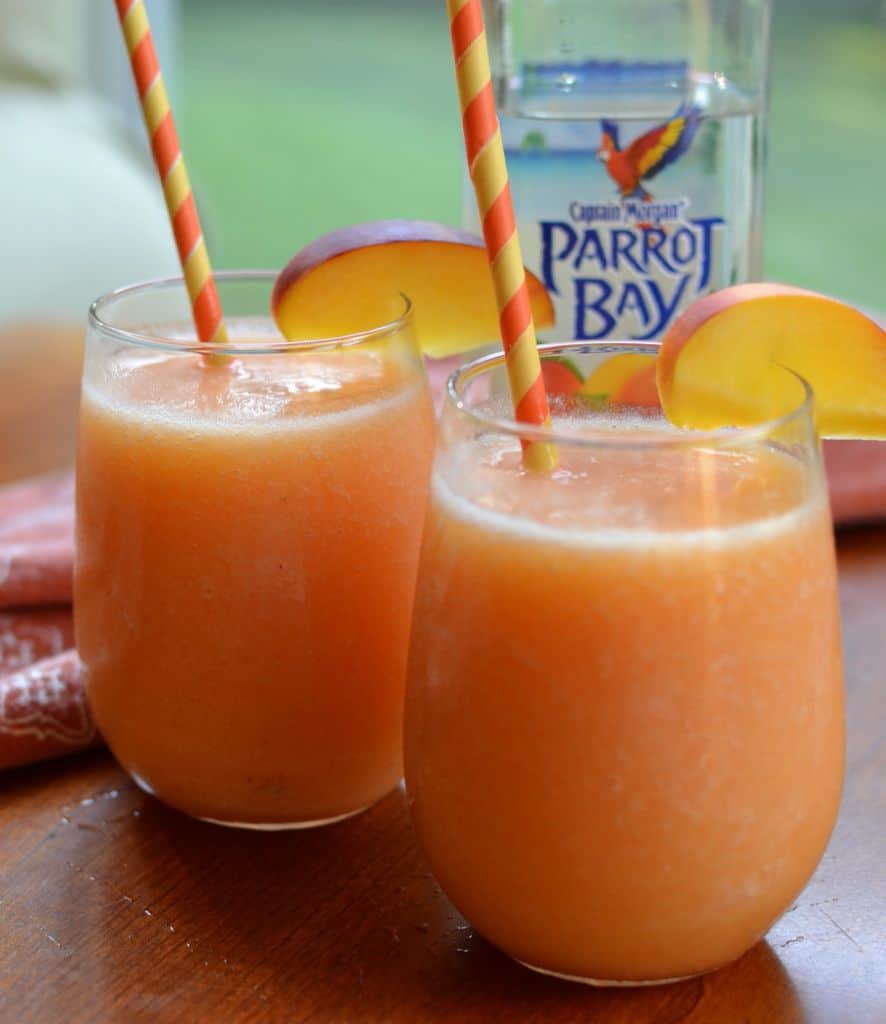 It is so hot here. As my late mother used "Hotter than blue blazers." This weekend the kids had their school picnic and my husband and I had signed up to work the beer tent. We have our reasons why we choose that particular tent to work. LOL! Saturday was not too bad. There was a little breeze blowing and the humidity was low .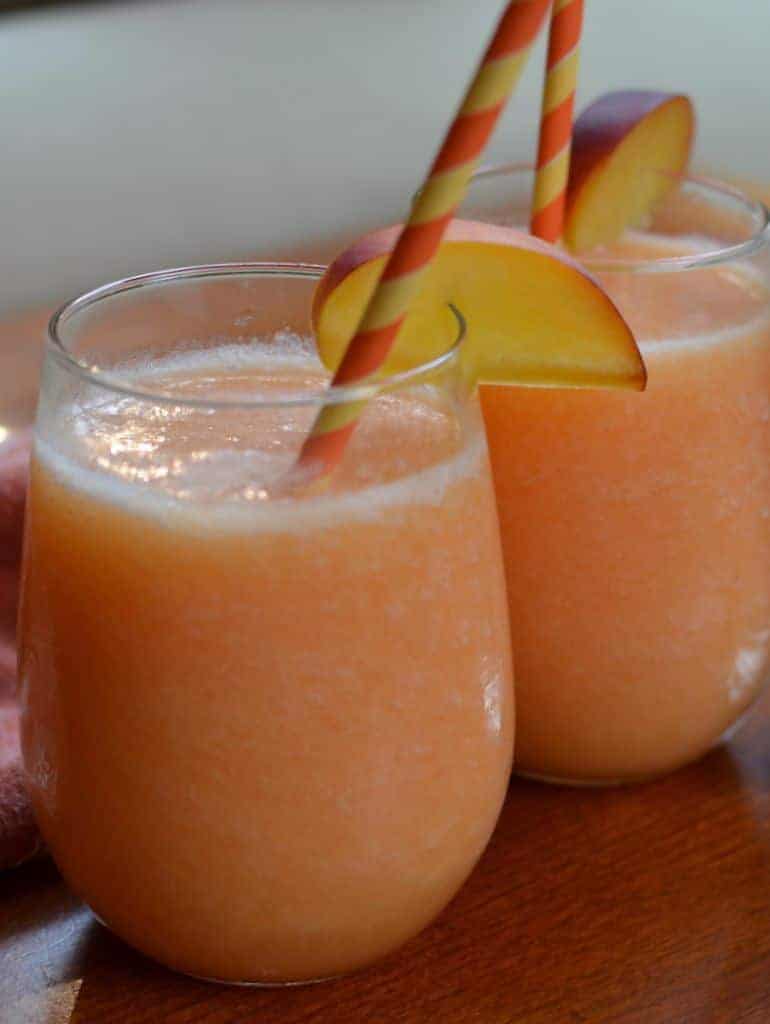 Sunday was a horse of a different color….. another one of my late mother's sayings. There was no breeze at all. The air was so thick you could have cut it with a knife. Needless to say the picnic was very slow and beer sales were not good at all. The time went by so slow that I could feel the beads of sweat dripping down the back of my neck. I felt like I was in the Louisiana swamp lands. Do you remember the movie A Time To Kill with Sandra Bullock and Matthew McConaughey?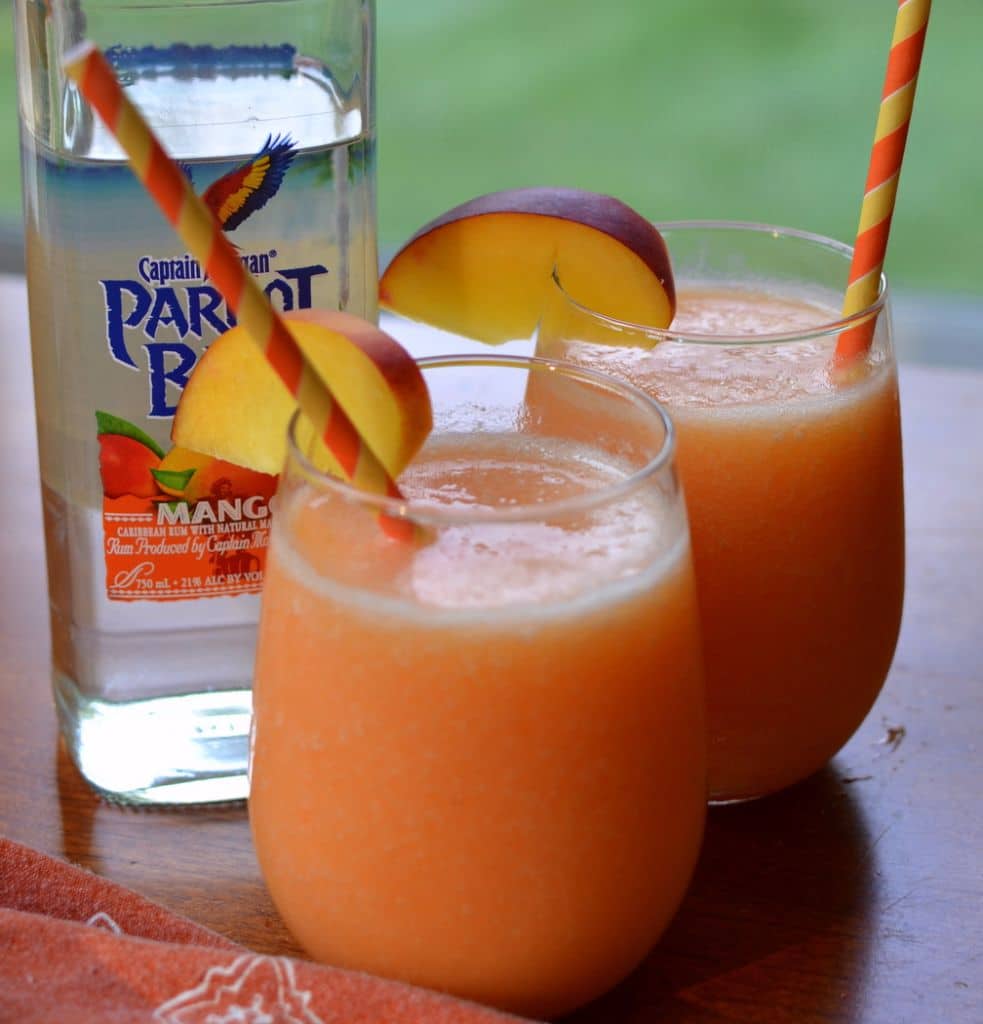 Do you recall those scenes where the sweat beads were just dripping off their faces because the humidity was so high? That is what it felt like but without all the glamour of Hollywood. I left the picnic as soon as my volunteer time was up kids in tow. I headed straight home because I wanted an ice cold daiquiri. I knew I had some peaches on the counter and I knew what I wanted to do with them. It was way too hot to drink beer in the tent but it wasn't too hot to drink daiquiris in the air conditioning!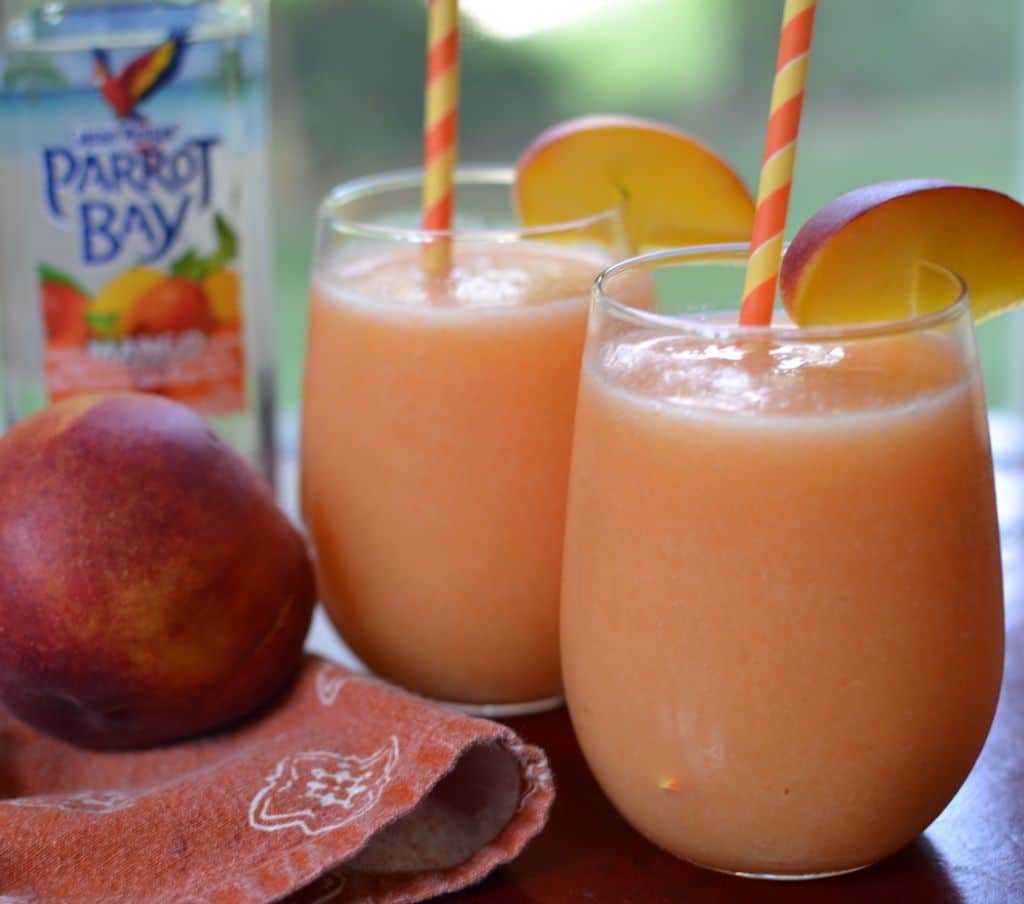 You are going to love these Peach Mango Daiquiris. They can be prepared in about five minutes and they are simply divine. I love them. You are going to love them too whether it is fifty or one hundred degrees outside.
Ingredients
3 large ripe peaches peeled pitted and cut in half
2/3 cup mango flavored white rum (I used Captain Morgans)
2 tablespoons fresh lime juice
1 teaspoon grenadine
4 cups ice
Instructions
Combine peaches, rum, lime juice and grenadine in a blender. Mix on high until blended. Add ice and mix on high until slushy. Add more ice if you want it thicker.
https://www.smalltownwoman.com/peach-mango-daiquiris/
More wonderful recipes for you!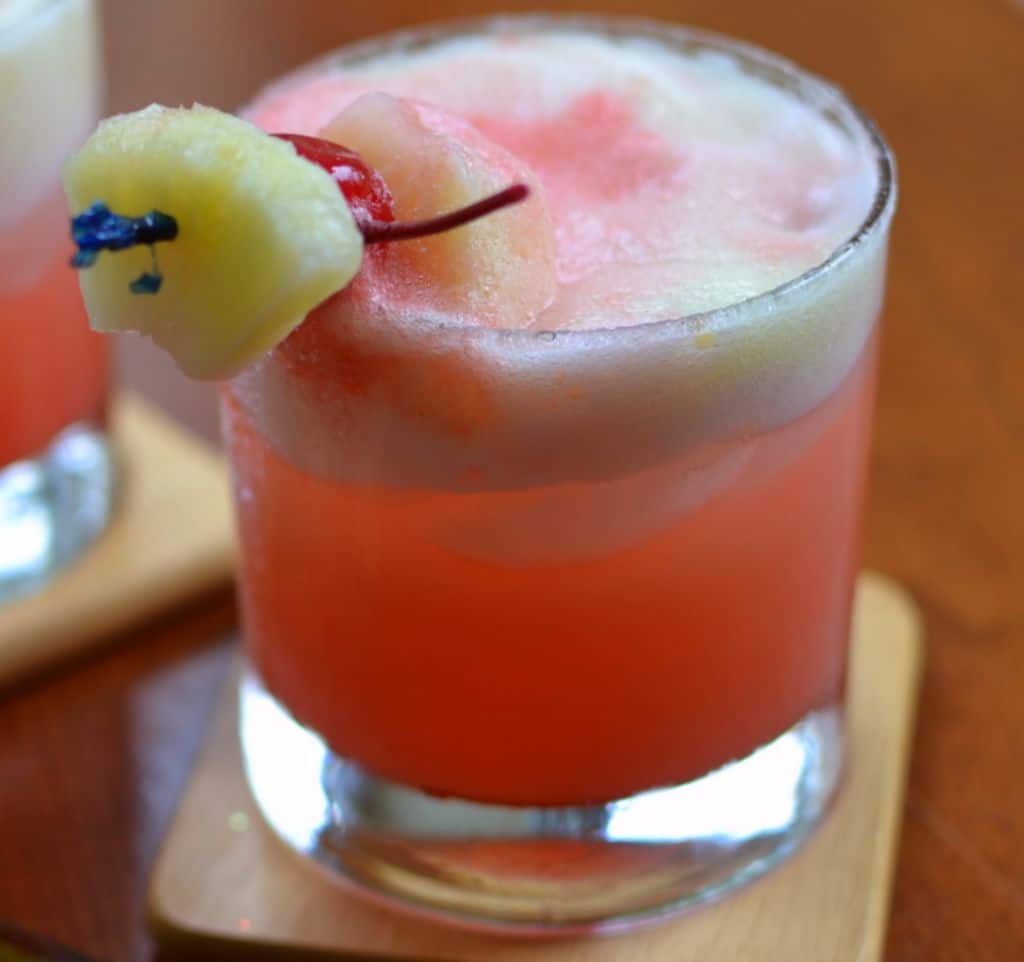 Pineapple Cherry Crush Cocktail