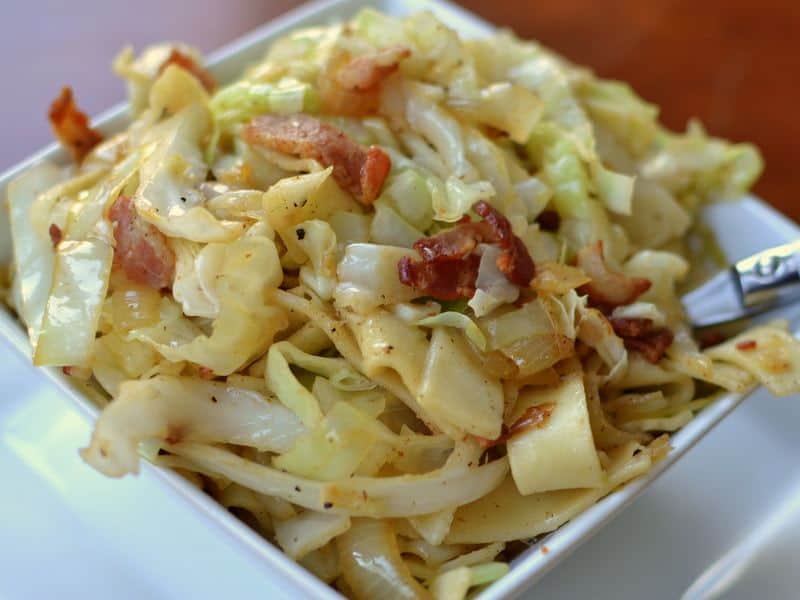 I love cabbage and I love noodles. I mean really who doesn't? This dish is commonly referred to as Haluski. Haluski is a Noodles and Cabbage dish of Polish and Slovakian origin although there is some disagreement from the Ukrainians and Hungarians. No matter where it originated from it is delicious comfort food and it is sure to be a hit with your family and friends. Now I don't think that the original version had bacon in it but you know me well. Savory Bacon Cabbage and Noodles is my delicious modified version of Haluski!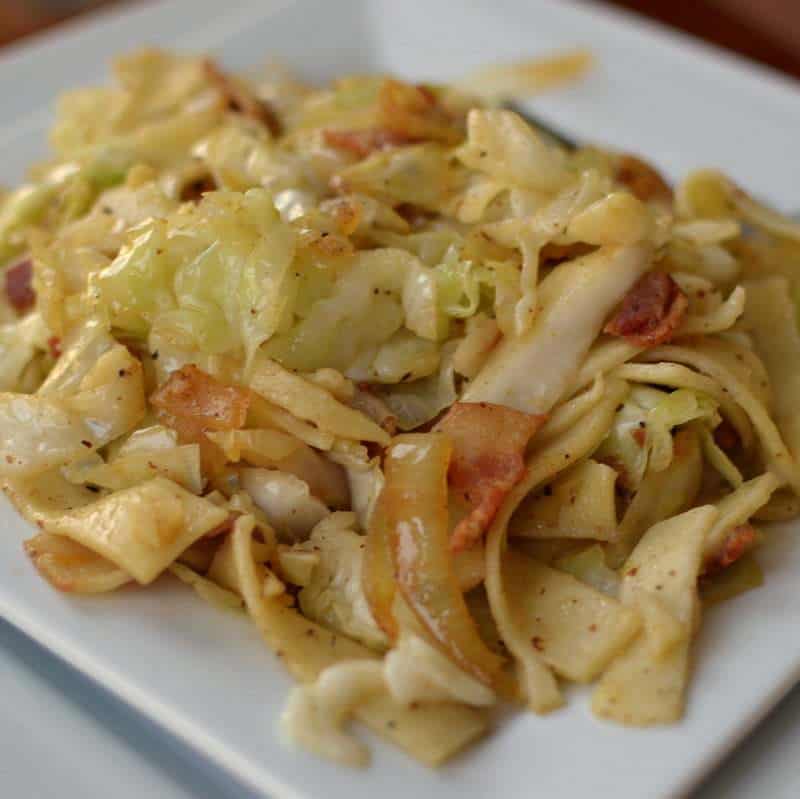 This fantastically simple Savory Bacon Cabbage and Noodles combines bacon, cabbage, egg noodles, garlic and seasonings into a delectable taste treat. You can have this cooked and on the table in about 20-25 minutes. If you are game and you want to shake it up a bit you can add slices of Kielbasa sausage or some fresh sweet bell peppers. Are you a mover and a shaker?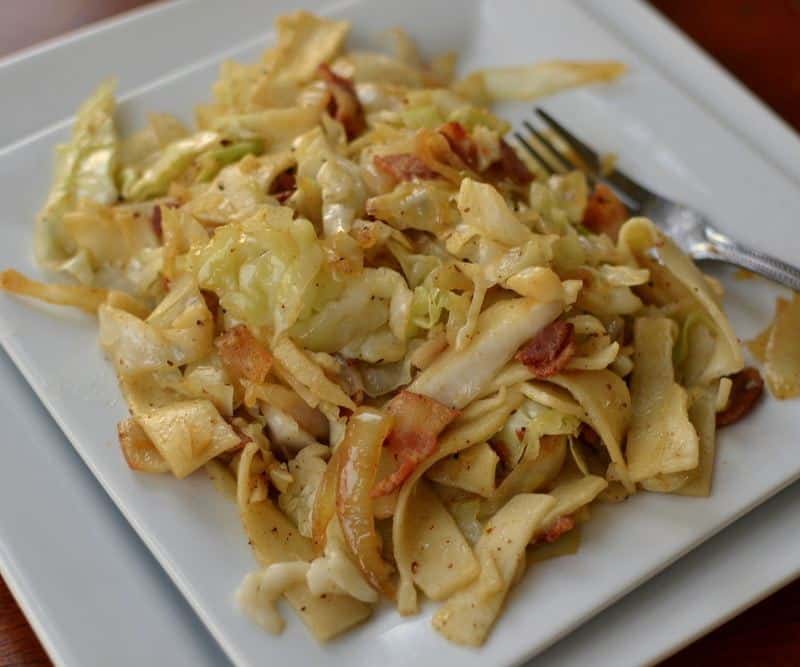 So don't wait for St. Patrick's Day to bring home that cabbage. Cabbage is delish and it has numerous health benefits. Cabbage is an excellent source of vitamin K, vitamin C and vitamin B6. It is also a very good source of manganese, dietary fiber, potassium, vitamin B1, folate and copper. So if you haven't had any cabbage lately and the only one you can remember is the boiled one than you need to branch out. Live a little. You will be thrilled with your new adventure!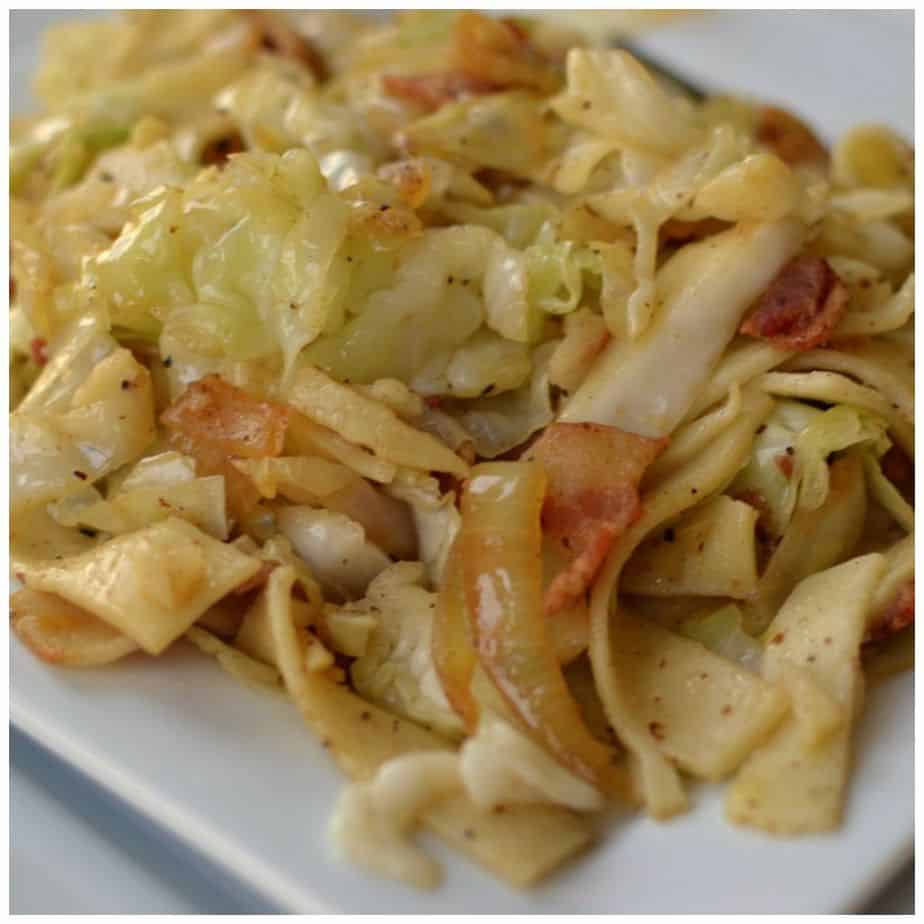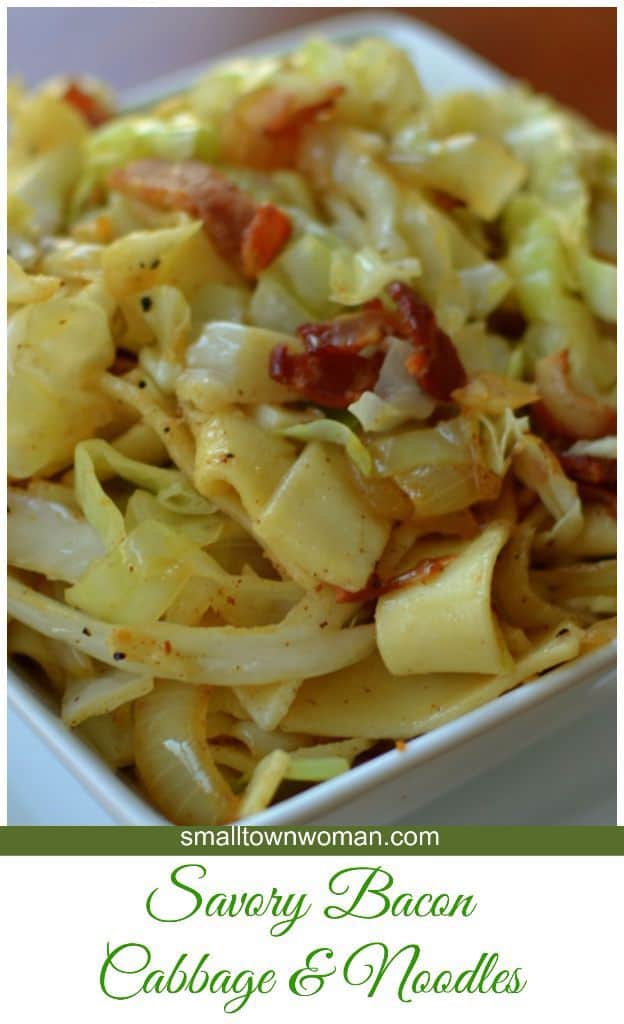 Savory Bacon Cabbage and Noodles
Ingredients
2 cups uncooked egg noodles (Amish egg noodles are perfect for this)
1/4 teaspoon paprika
1/4 teaspoon onion powder
1/4 teaspoon dried oregano
1/4 teaspoon salt
2 pinches ground black pepper
1 pinch ground cayenne pepper
4 slices bacon uncooked coarsely chopped
1 large onion cut in half and then cut in thin half moons
1/2 large head of green cabbage shredded
2 large cloves garlic minced
Instructions
Cook egg noodles according to package instructions. Drain well.
In small ziploc bag combine paprika, onion powder, oregano, salt, black pepper and cayenne pepper
In large skillet add bacon and cook until almost completely browned. Add onions and cook for additional 2-3 minutes. Add cabbage and cook until it is tender; approximately 10 minutes. Add garlic and cook for additional 1 minute. Sprinkle with seasoning. Add egg noodles and stir to combine.
https://www.smalltownwoman.com/savory-bacon-cabbage-noodles/
Other recipes you will love!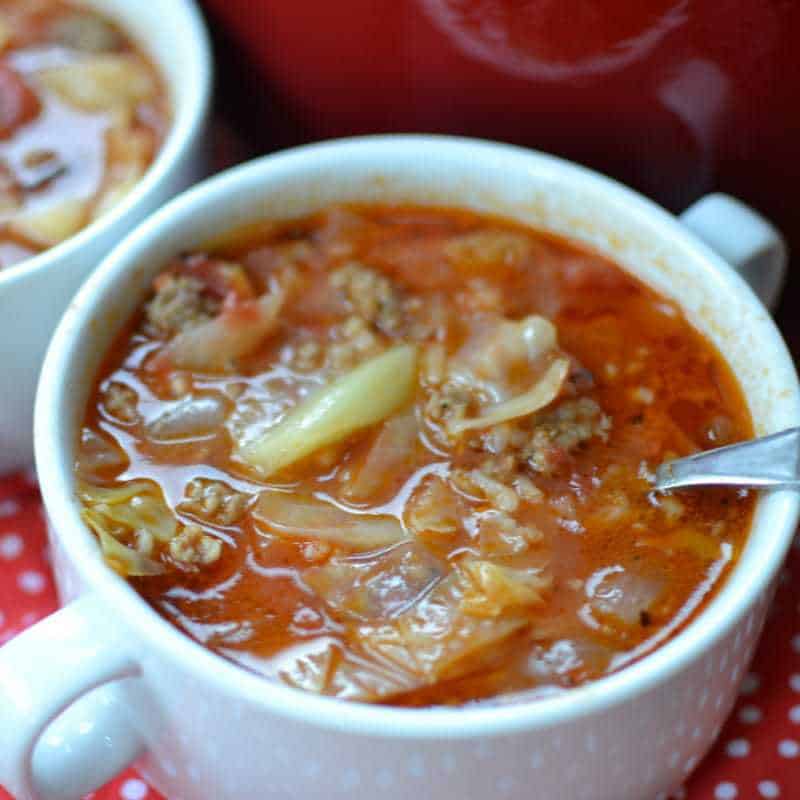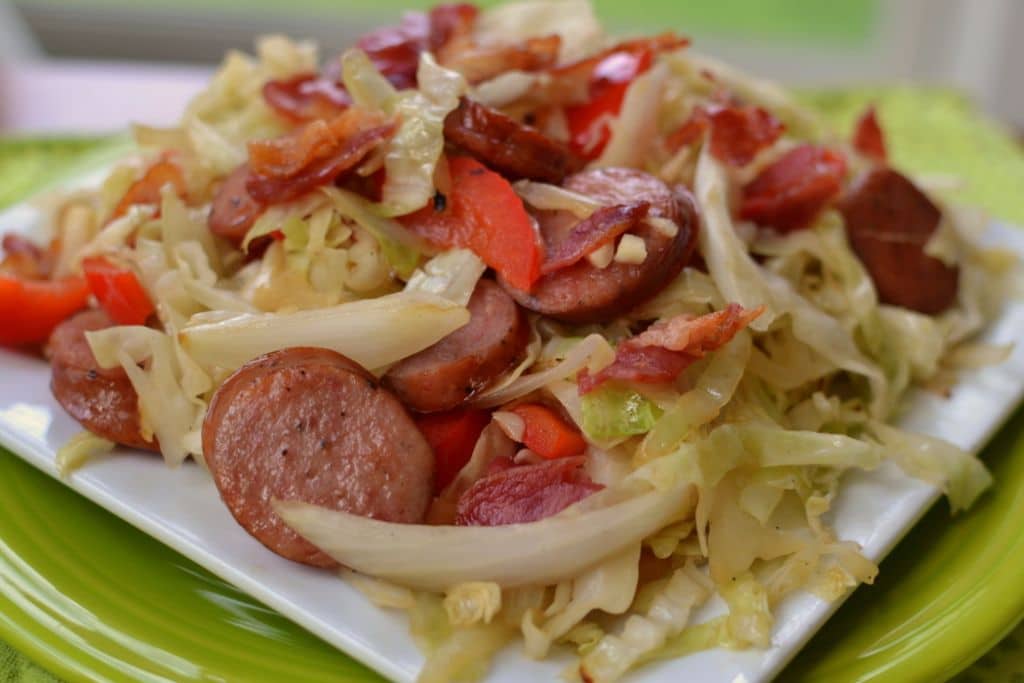 Cabbage Bacon Sausage Stir Fry