This Steak Stuffed French Bread starts with a good crusty loaf of French Bread stuffed with perfectly seasoned sauteed steak.  Then this beauty is topped with gooey mozzarella and buttery provolone cheese. It is easy and quick to put together making it the perfect lunch or even weeknight dinner. I love to serve this with Easy Baked Sweet Potato Fries or Beet Salad with Honey Mustard Vinaigrette.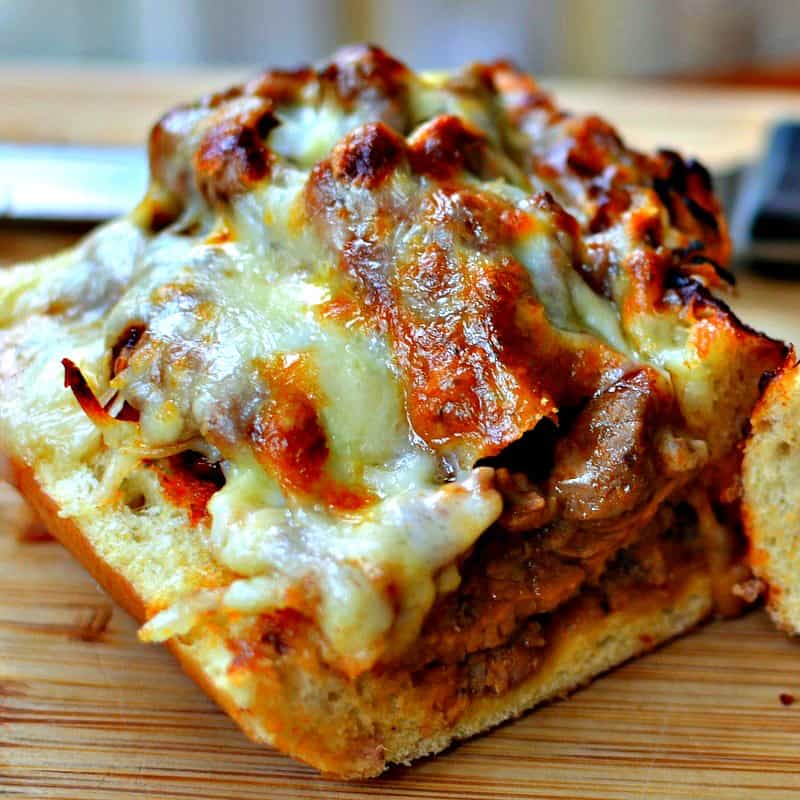 Sometimes life just calls for carbs! I mean honestly they really are delicious! Cheesy Steak Stuffed French Bread will satisfy all those carb loving taste buds of yours.  This easy recipe takes less than thirty minutes making it ideal for busy families.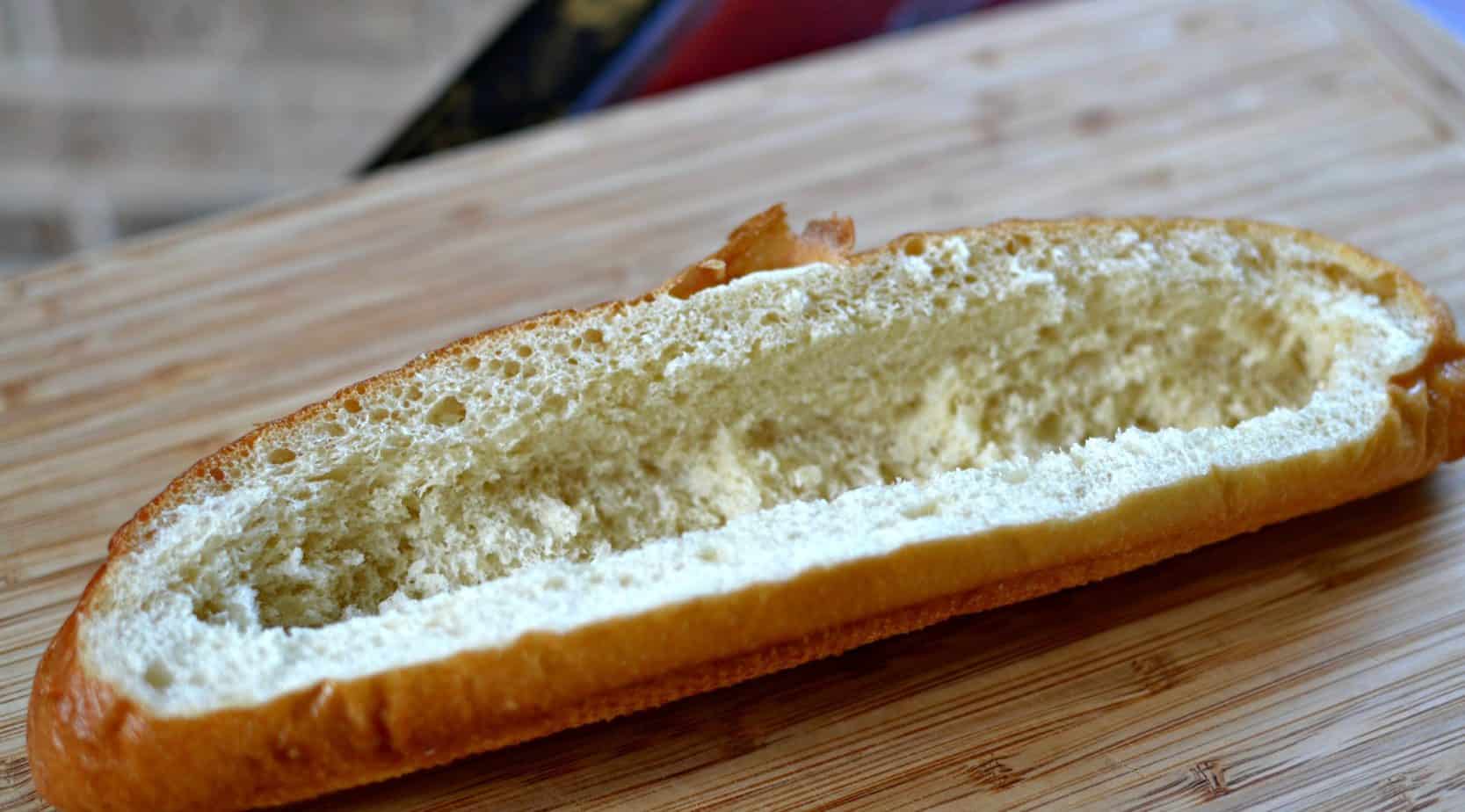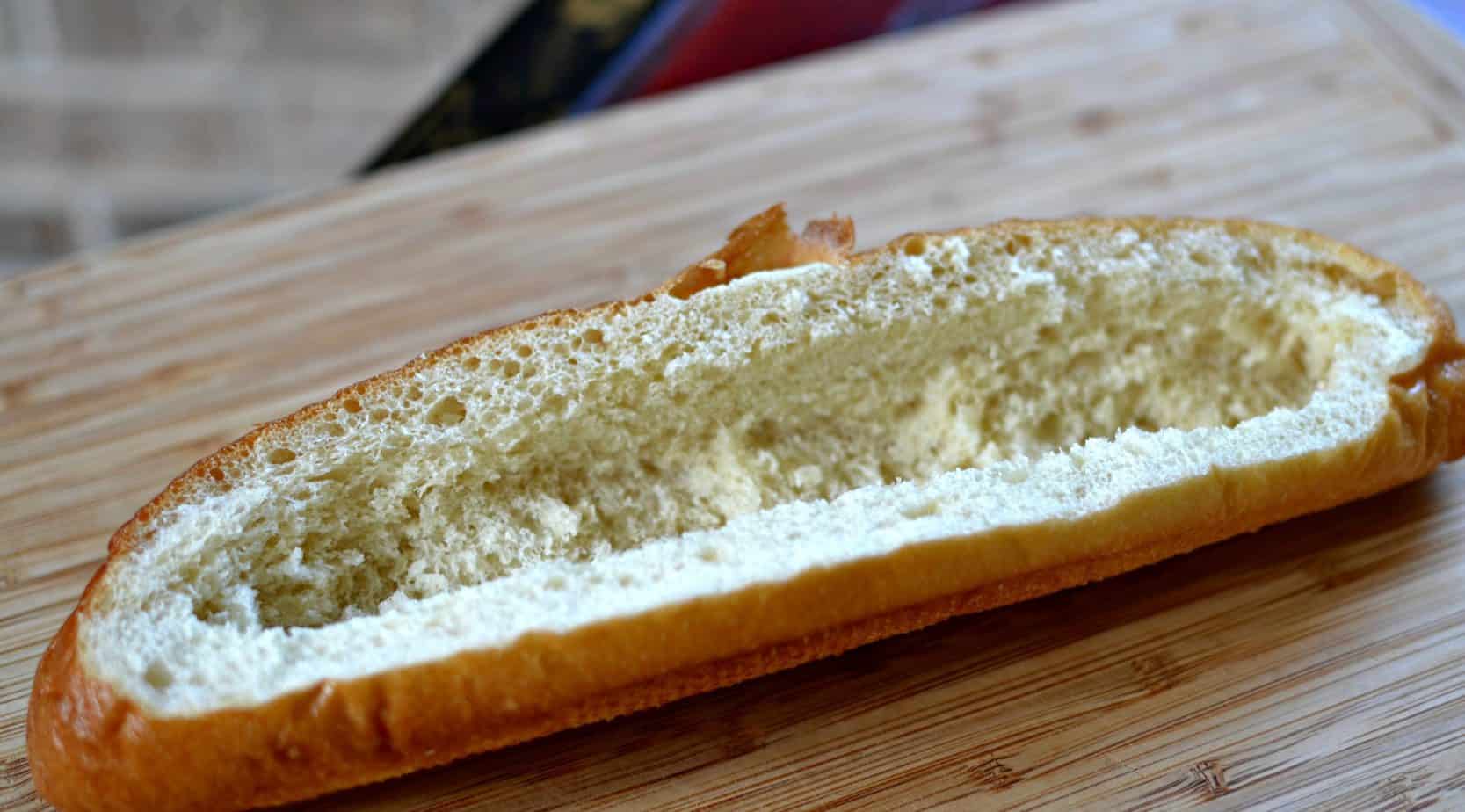 It takes  just a few minutes to hallow the bread out but it is well worth the time so you can stuff all that mouth watering steak down there.  As you can see I did not cut mine in half. Instead I removed the top one third going around my bread with a sharp knife at an angle that went slightly down.  I then created a boat trying to leave a little more than a half inch of bread all the way around.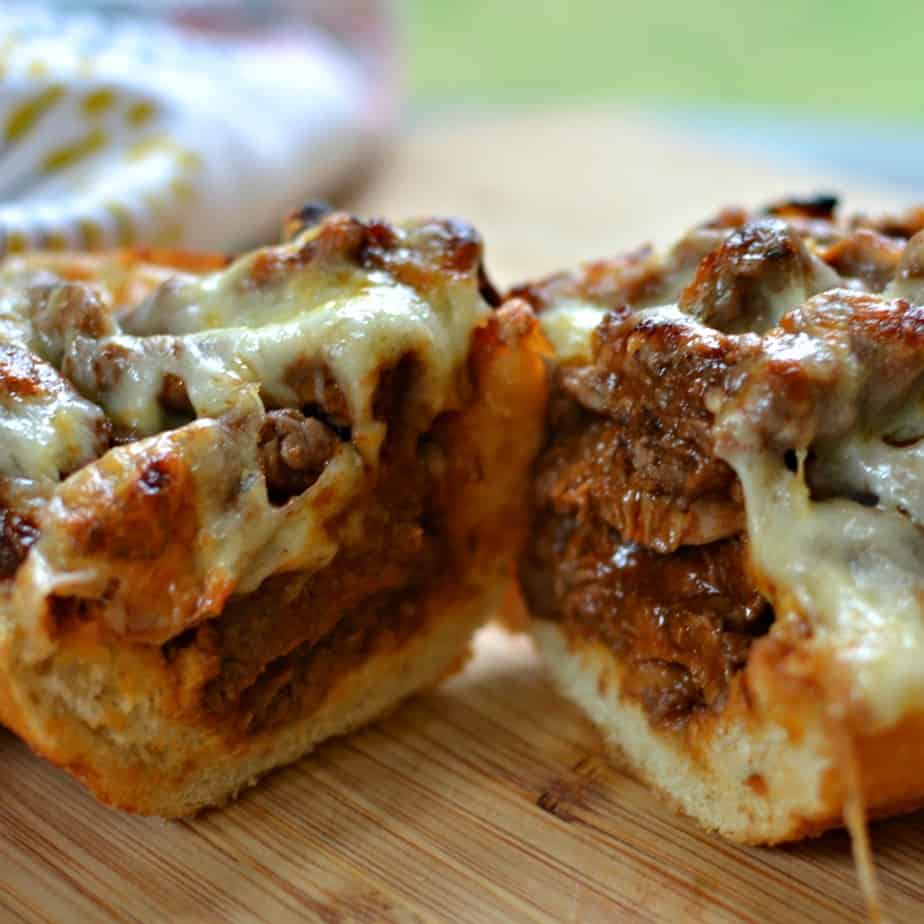 Helpful tips for making Steak Stuffed French Bread
Pick a good sturdy crusty loaf of French Bread so it holds up well under all this goodness.
Use good quality beef steak sliced thin.
Heat the oil over medium high before you add the steak.  If the steak puts off much moisture than drain it.  You want your steak to cook quickly and brown thoroughly with slightly crispy edges.
Use fresh ginger as it really does make a difference.
This recipe is best prepared right before serving.  If need be you can prepare the steak in advance and refrigerate it but do not stuff the bread and top with cheese until right before baking.
Serve promptly while the steak is hot and the bread is warm and crusty.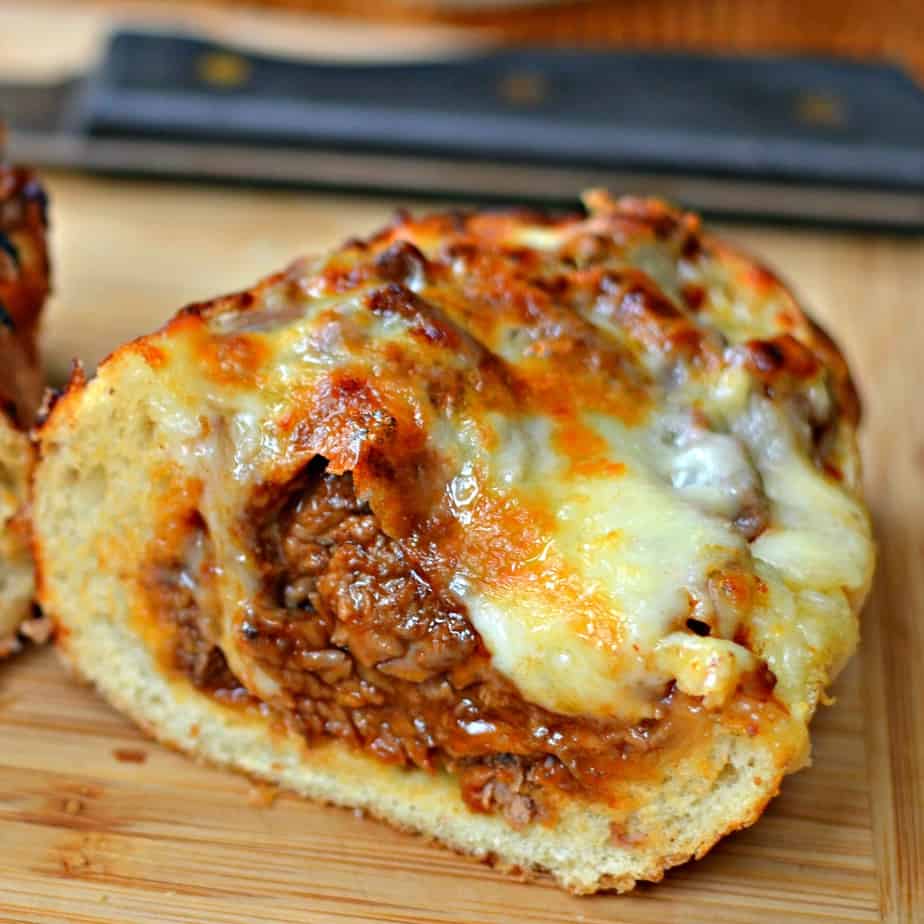 I hope you and your family enjoy this Cheesy Steak Stuffed French Bread as much as we do.  Enjoy my food loving friends.
Other sandwich recipe you will love!
This post was originally published August 8, 2016 and was republished February 2, 2020 with new content.
Print
Steak Stuffed French Bread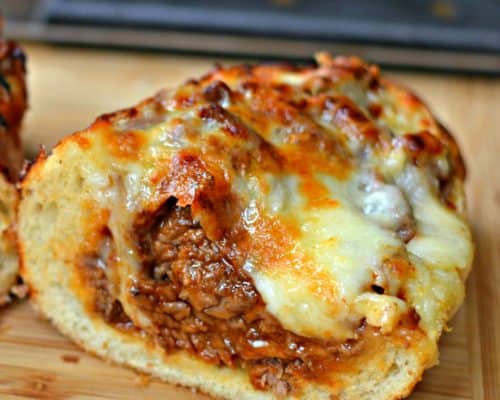 Delicious tender bites of steak in a slightly spicy tangy sauce are stuffed in french bread and topped with melted cheese.  This family favorite recipe  is ready in under 30 minutes.
Author:
Prep Time: 10 minutes
Cook Time: 20 minutes
Total Time: 30 minutes
Yield: 4 servings 1x
Category: sandwich
Method: stovetop/bake
Cuisine: American
Scale
Ingredients
1 loaf crusty french bread
1 tablespoon canola oil
1 lb beef steak cut into small strips
2 cloves garlic minced
2 tablespoons soy sauce
2 teaspoons sriracha hot chili sauce
3 tablespoon Worcestershire sauce
1 tablespoon fresh ginger
1/3 cup ketchup
1 cup Mozzarella shredded
1/2 cup Provel ropes or Provolone shredded
Instructions
Remove top third of the loaf by cutting around the bread several times with a sharp knife. Keep the knife at an angle that goes slightly downward. Remove the insides creating a boat. Try to leave about a half inch of bread all the way around.
Add oil to skillet over medium high heat. Add steak and cook until browned and slightly crispy on the edges; approximately 5-7 minutes. If the steak produces any moisture while cooking drain right away. You don't want your steak boiling. You want to almost stir fry it.
Reduce heat to low and add garlic and continue cooking for 30 seconds. Stir in soy sauce, sriracha, Worcestershire sauce, ginger and ketchup. Simmer for 5 minutes.
Spoon beef mixture into French bread boat. Top with cheese and bake at 350 degrees for 15 minutes or until cheese is melted. Turn the broiler on the last minute of cooking just to brown the cheese a touch. Stay close by broilers as broilers are unpredictable.
Keywords: cheesy steak sandwich, sandwich, steak and cheese stuffed French bread, steak sandwich, steak stuffed sandwich, stuffed French Bread
https://www.smalltownwoman.com/wp-content/uploads/2019/05/Beth-1.pdf